Registration is open for the 2022 Indiana Small Farm Conference – Indiana's premier annual event for the state's small and diversified farming community – at purdue.ag/sfc. The tenth annual conference and trade show will take place March 3-4, 2022. One of the featured keynote speakers is Malik KenyattaYakini, co-founder and Executive Director of the Detroit Black Community Food Security Network (DBCFSN). Since 2013, the conference has featured comprehensive programming about diversified farming and local food systems, bringing together novice and experienced small-scale farmers. For more information and registration to gain full access to the fun, instructive, and growing experience, visit purdue.ag/sfc.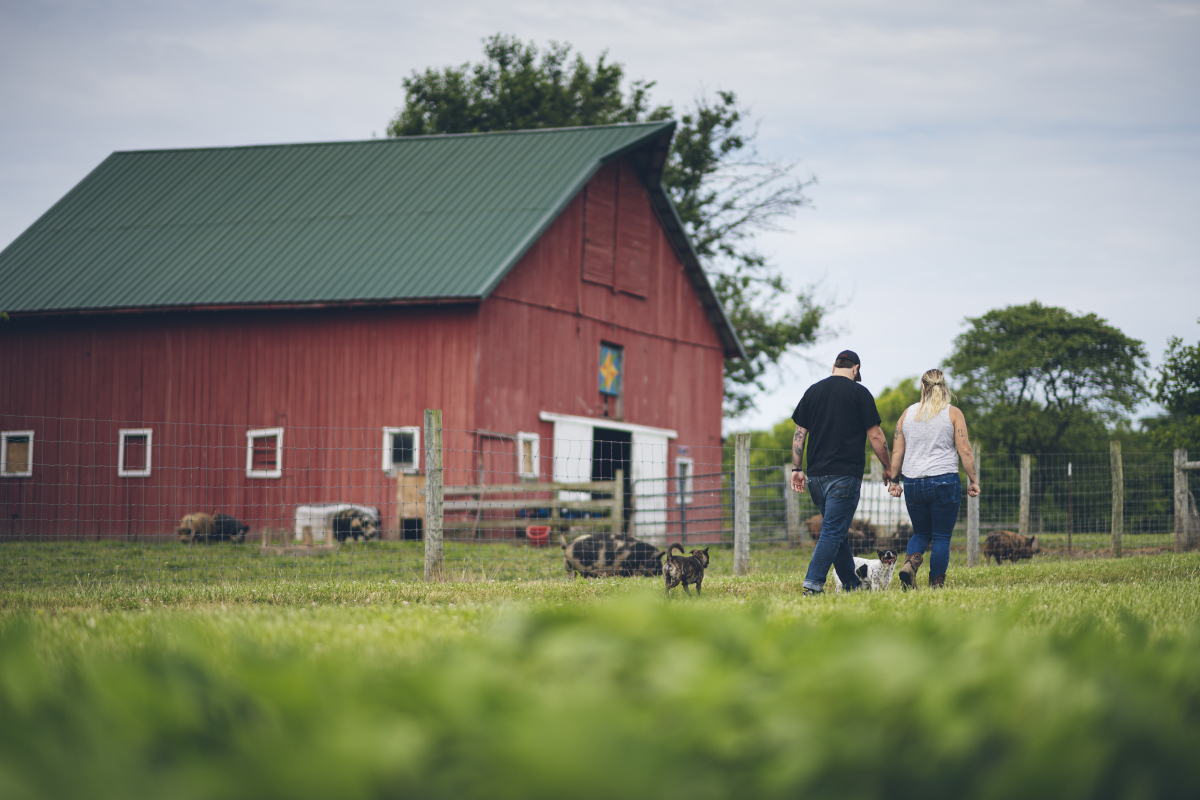 "It has been my pleasure to serve on the organizing team for the Indiana Small Farm Conference," says Mike Hoopengardner, Owner of Redbud Farm and Caprini Creamery and ISFC committee member. "As a dairy farmer whose family built Caprini Creamery, our award-winning dairy/cheese making operation in a corn field, I bring a boot on the ground perspective to organizing the conference. Our conference offers content for beginners to experienced small farmers!"
 This year's conference offers twelve tracks, from which attendees can choose sessions that best align with their farming operations and goals:
Value Added
Livestock
Pollination
Soil Health
Vegetable Production
Integrating Technology Workshop
Marketing
Innovations in Response to Climate Change
Regenerative Ag
Urban Ag
Perennial Crop Production
Grant Writing Workshop
 "The Indiana Small Farm Conference is a great way to learn what's new and what's next in production, marketing, and other areas to make the most of your efforts in 2022 and for years to come," says Tamara Benjamin, assistant agriculture & natural resources program leader and diversified agriculture specialist for Purdue Extension and a conference organizer.
 A detailed conference schedule will be available in early 2022, and currently scheduled sessions are subject to change. For more information, or to sign up, visit the Indiana Small Farm Conference website at purdue.ag/sfc.
 Follow the conference on Twitter and Instagram at @SmallFarmPurdue or on Facebook at @PurdueExtensionSmallFarms, with the hashtag #PurdueSmallFarms.
If you have questions, please contact Tamara Benjamin (765) 494-8490, tamara17@purdue.edu