Making Your 2021 Crop Insurance Decisions from the Purdue Center for Commercial Ag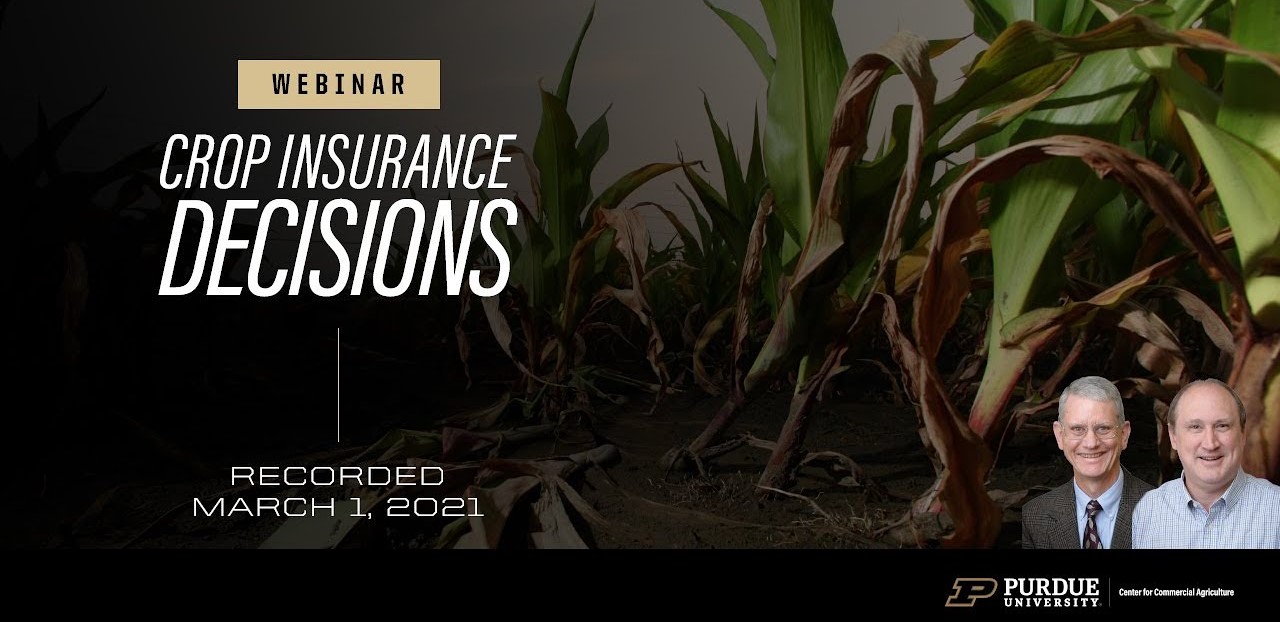 Purdue agricultural economists Michael Langemeier and James Mintert provided insight into decision making on crop insurance via a webinar on March 1, 2021. The Purdue team reviewed corn and soybean crop insurance choices and provided producers with considerations for their 2021 options. Crop insurance is an important aspect of nearly every corn and soybean farm's risk management program. There are some new choices to consider this year, including the Enhanced Coverage Option (ECO).  
The recorded webinar is available for viewing on the Center's website, where a copy of the slides presented during the broadcast are available also, or on the Center's YouTube channel (don't forget to subscribe). A companion podcast episode on the Purdue Commercial AgCast is also available on the website or any platform where you access your podcasts.