Wells County
The Cooperative Extension Service is one of the nation's largest providers of scientific research-based information and education. It's a network of colleges, universities, and the U.S. Department of Agriculture, serving communities and counties across America. The Purdue University Cooperative Extension Service program areas are:

Agriculture and Natural Resources
Health and Human Sciences
Economic and Community Development
4-H Youth Development

Purdue Extension is a service tailored to meet the needs of Indiana, needs we know firsthand. Our educators, specialists, and volunteers live and work in all 92 Indiana counties. We provide the link between Land Grant research and Indiana citizens. In doing that we provide practical solutions to local issues. We provide information and expertise that's available in the form you want, when you want it. That's Purdue Extension, Indiana's home team advantage.
What We Do
We improve lives and livelihoods by delivering tested and trusted educational resources. The Cooperative Extension Service is one of the nation's largest providers of scientific research-based information and education. It's a network of colleges, universities, and the U.S. Department of Agriculture, serving communities and counties across America. The Purdue Extension focuses on: Agriculture and Natural Resources, Human and Health Sciences, Economic and Community Development and 4-H Youth.
Contact Us
Purdue Wells County Extension
horan@purdue.edu
1240 4-H Park Road
Bluffton, IN 46714
(260) 824-6412
4-H Enrollment Open Now!
4-H Enrollment Open Now!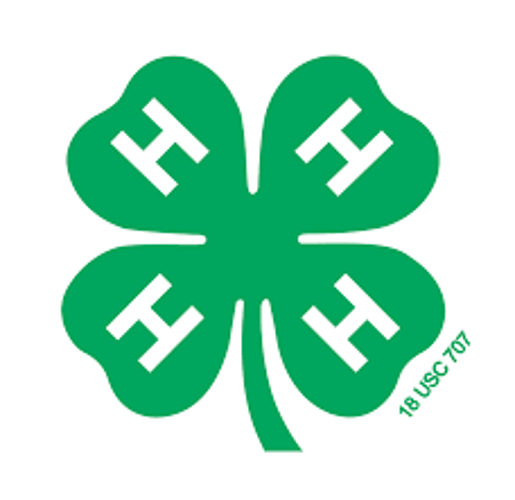 4-H Enrollment Open Now!
It's 4-H enrollment time! Youth in grades K-2 (mini 4-H) and grades 3-12 can now sign up! To learn more about 4-H and what projects are offered, visit the Indiana State 4-H Page linked below.
Learn More Here
Wells County 4-H Fall Spooktacular
Wells County 4-H Fall Spooktacular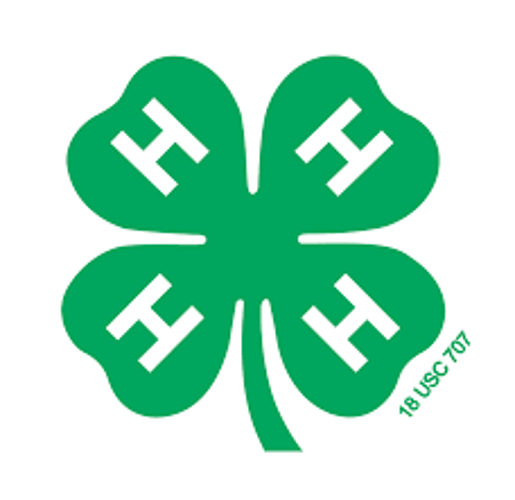 Wells County 4-H Fall Spooktacular
Join us for this fun event for the whole community!
Learn More Here!
Wells County Newsletters
Check out Health and Human Science Newsletters with helpful articles on health, nutrition, family and finances.
The September-October edition includes the following articles:
Mental Health Treatment Works 
Concerned that you or a loved one may be experiencing mental illness? You are not alone. Get professional help.
 Mental health is an important part of overall health and well-being, yet mental illness affects millions of people and their families nationwide. Know that treatment for mental illness is effective—and help is a phone call away.
 Mental Illness Is Common, But Too Often Not Treated
Before the COVID-19 pandemic, about one in five adults had a mental illness. Without a doubt, the pandemic has affected the state of mental health in our country and made mental illness even more common. It is rare that a family is not touched by a mental health condition, one that can interfere with your or a loved one's ability to work, sleep, eat, and enjoy life.
 Mental health disorders include anxiety, depression, seasonal effectiveness disorder, or more serious illnesses as bipolar disorder, major depression, schizophrenia, post-traumatic stress disorder (PTSD), and more. Unfortunately, most people with mental illness do not receive mental health services that they need.
 People with mental illness can have symptoms that include a range of feelings, emotions, or experiences, including:
Shifts in mood
Sadness
Anxiety
Irritability
Low energy
Delusions
Hallucinations
Sleep problems
Mental illness is not always easy to detect. Someone does not need to have all these symptoms, perhaps just one or two.
 Treating a mental illness is not something to attempt on your own. Like many health conditions, help for mental illness takes professional diagnosis and treatment.
 Treatment Works, Treatment Is Available
The good news: Research shows treatment for mental illness works. With appropriate treatment, people can manage their illness, overcome challenges, and lead productive lives.
 Treatment for mental illness is effective. Mental health services also are covered by most health plans—by law. And like physical health conditions, it's clear the earlier you get treatment for mental illness, the better—and the better you or your loved one will feel and do.
Need Help?
If you or a loved one is experiencing symptoms of mental illness, get treatment or help them get treatment. Call SAMHSA's National Helpline at 1-800-662-HELP (4357) for 24-hour, free and confidential treatment referral.
 Source: https://www.samhsa.gov/mental-health-treatment-works
5 Easy Tips to Get More ZZZs 
Everyday Routine 

Have a consistent bedtime routine (i.e. change into pajamas, brush teeth, wash face).
Go to bed and get up at the same time every day
Plan wind-down time 30 minutes before bed
have a notebook by bed to write down thoughts

Electronics

Minimize use of cell phones/tablets in bedroom
Avoid using devices an hour or more before bed
Avoid checking email before bedtime
Avoid social media before bedtime

Environment

Bedroom temperature comfortable - 60-67 
Lighting - Dark blinds, natural light
Comfortable mattress, pillow, etc.
Noise - invest in noise block

Eating Healthy

Eat a well-balanced diet
Limit food and drink
Limit caffeine amounts before bedtime
Limit alcohol before bedtime

Exercise

Get regular physical activity most days
Get 30 minutes of moderate to vigorous activity 5 times a week
Avoid vigorous exercise 4 hours before bed
Adapted from: National Sleep Foundation, www.thensf.org
 Other Announcements Included in Newsletter 
Volunteers needed for 4-H Pancake Booth. Click HERE

 

to sign up.
CADA Awards luncheon to be held, October 28, 2021 from 11:30 am - 1:00 pm at the Loving Shepherd Ministries Event Center, 1935 N Main Street, Bluffton, IN 46714. Lunch is provided. Event is free and open to the public.
Extension Homemakers will have a community support work day on October 7, 2021, 9 am - 2 pm at the Wells County Community Center, 4-H Park, 1240 4-H Park Road, Bluffton, IN 46714. Bring a dish to pass for lunch. Drinks and table service will be provided.
Purdue Cooperative Extension Service will be offering a Retail Food Certification training and exam on November 10th & 17th at 9:00 AM. This is for food handlers who need to obtain a Retail Food Certificate.
A photo ID with signature is required to take the exam. The cost of the training with exam and book is $165.00. The cost of the exam with the book is $115.00. The cost to take the exam only is $65.00. Pre-registration is required by November 3rd in order to receive a textbook and avoid a $20.00 late fee. To register go to https://www.purdue.edu/servsafe.
For more information call Molly Hoag, Wells County Extension Educator, mhoag@purdue.edu or call The Education Store at 765-494-6794. The class will be at the Wells County Community Center, Bluffton, IN.
The Wells County Health Fair is canceled for 2021. 
PDF PRINTABLE VERSION
Sept. - Oct. 2021 HHS Newsletter
News Notes for Parents is a newsletter geared towards parents with children ages 8 and under. You will find articles about parenting, early childhood education, nutrition and much more.
In the October issue of News Notes for Parents, you will find the following articles:
NATIONAL CHILDREN'S HEALTH MONTH
Children's Health Month reminds us of the importance of protecting our children's health from environmental hazards in places where they live, play, and learn. Children are vulnerable to exposure to environmental contaminants, such as lead. The United States Environmental Protection Agency created a list for ways to improve your child's health.
Get Your Child Tested for Lead:
Have your child tested for lead at 12 & 24 months old by their health care provider or your local health department.
Keep Our Air Breathable:
Instead of driving your children to school and after-school activities, have them walk, bike, or use public transportation.
Reduce Your Use of Plastic Bags and Bottles:
Pack children's school lunches in reusable bags and give them a reusable bottle for water at lunch and during practices.
Help Kids Eat Healthier Food:
Feed your kids more fruits and vegetables, less sugar, and fewer carbonated beverages and processed foods. Have regular family meals. Be a role model by eating healthy yourself.
Be Sun Wise:
Help kids avoid sunburns with sun-protective clothing, hats and sunscreen,and by seeking shade when the sun's rays are strongest.
Help Children Avoid "Nature Deficit Disorder":
Cut back on screen time and help kids enjoy the great outdoors.
Don't Smoke Around Children:
Until you quit, choose to smoke outside. Do not smoke in your home or car and do not allow family and visitors to do so.
BULLYING PREVENTION MONTH
More than 1 out of every 5 students will be bullied this year.
Bullying directly affects a student's ability to learn. Students who are bullied often do not want to go to school, may find it difficult to concentrate, and lose self-esteem and self-confidence.
Consider reading some of these books with your preschooler to encourage kindness, acceptance, and inclusion of their peers.
Llama Llama and the Bully Goat
Billy Bully
When Sophie's Feelings are Really, Really Hurt
The Recess Queen
Chrysanthemum
Stick & Stone
Stand Tall, Molly Lou Melon
The September issue of the Wells County 4-H Newsletter includes the following information:
Sixth Graders can join 4-H Junior Leaders this year! If you are interested in exploring 4-H beyond the traditional 4-H fair and project exhibition, then maybe this leadership opportunity is the route for you! Meetings will occur nearly every month to do community service, to plan events and activities for the fair, to socialize, and to learn teamwork and leadership. These opportunities are perfect for youth seeking community service hours and volunteer opportunities. 
Upcoming Jr. Leader events include: October 6th, 6:30 pm, Pack Backpacks; October 9th - Area Jr. Leader Event at Chain O' Lakes State Park. 
Wells County 4-H Fall Festival on October 23rd at the 4-H Park. There will be carnival games, prizes and information about joining 4-H. Bring your friends! 5-7 pm - carnival games and prizes geared towards younger youth. 7-9 pm - decorated/haunted woods open for older youth
4-H enrollment opens October 1st. 4-H Members and volunteers must enroll annually. Visit v2.4honline.com to enroll.  
PDF PRINTABLE VERSION
September 2021 4-H Newsletter
Upcoming Wells County and State Extension Events