Wells County
The Cooperative Extension Service is one of the nation's largest providers of scientific research-based information and education. It's a network of colleges, universities, and the U.S. Department of Agriculture, serving communities and counties across America. The Purdue University Cooperative Extension Service program areas are:

Agriculture and Natural Resources
Health and Human Sciences
Community Development
4-H Youth Development

Purdue Extension is a service tailored to meet the needs of Indiana, needs we know firsthand. Our educators, specialists, and volunteers live and work in all 92 Indiana counties. We provide the link between Land Grant research and Indiana citizens. In doing that we provide practical solutions to local issues. We provide information and expertise that's available in the form you want, when you want it. That's Purdue Extension, Indiana's home team advantage.
What We Do
We improve lives and livelihoods by delivering tested and trusted educational resources. The Cooperative Extension Service is one of the nation's largest providers of scientific research-based information and education. It's a network of colleges, universities, and the U.S. Department of Agriculture, serving communities and counties across America. The Purdue Extension focuses on: Agriculture and Natural Resources, Human and Health Sciences, Economic and Community Development and 4-H Youth.
Contact Us
Purdue Wells County Extension
horan@purdue.edu
1240 4-H Park Road
Bluffton, IN 46714
(260) 824-6412
Wells County Happenings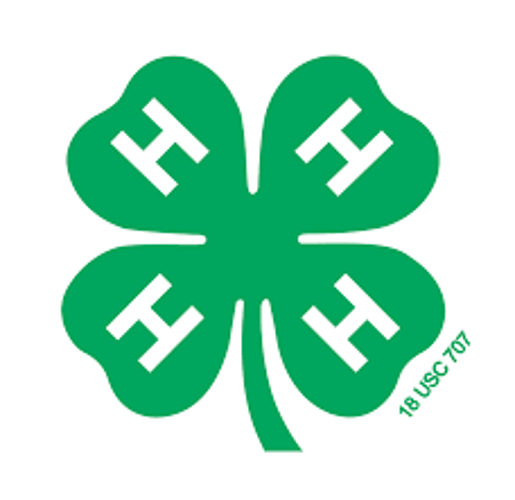 4-H Enrollment 2023-24
It's 4-H enrollment season! Click on the link below to learn how you can join!
More Info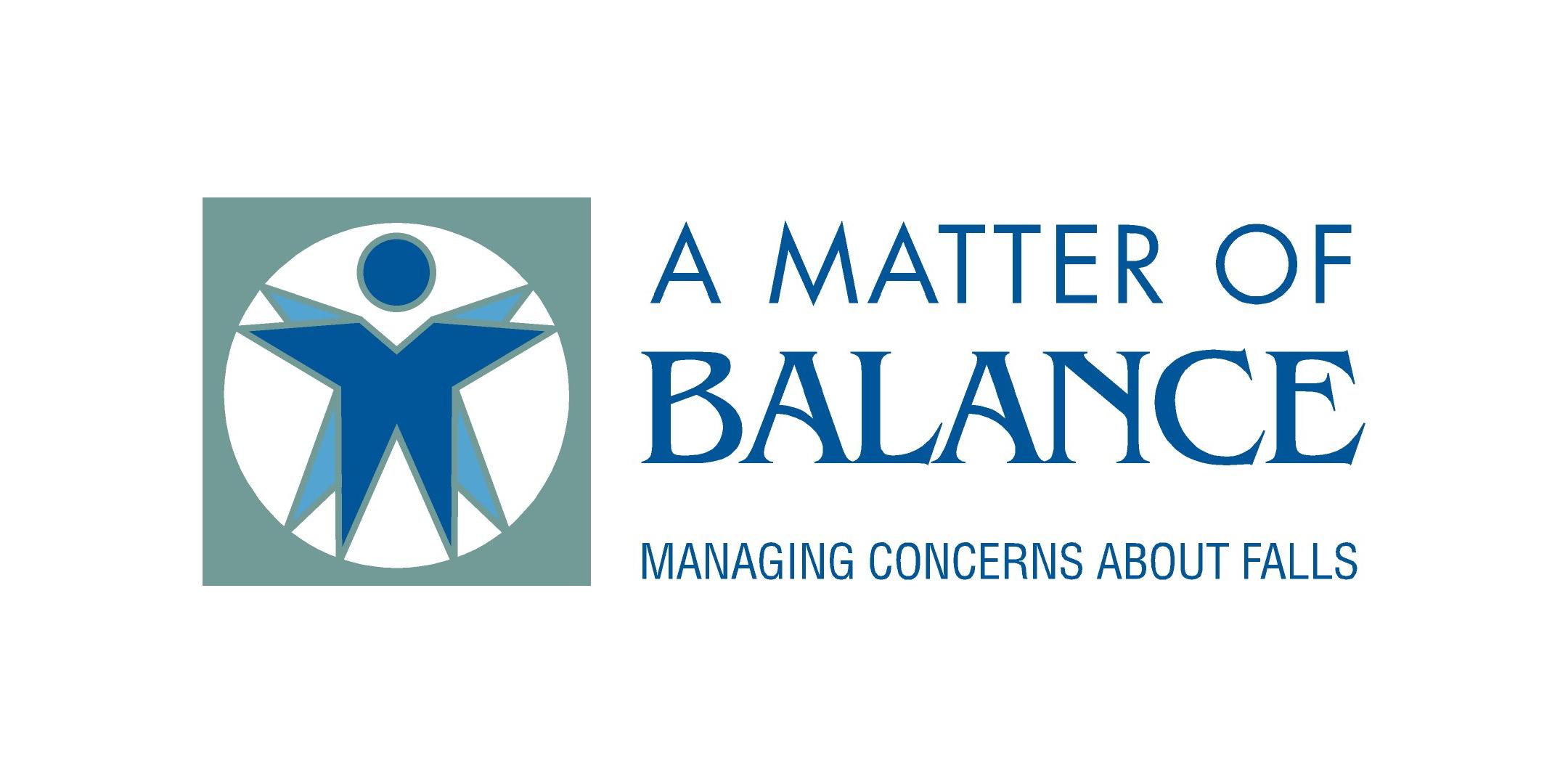 A Matter of Balance
Do you have concerns about falling? Join us for this award-winning program designed to manage...
More Info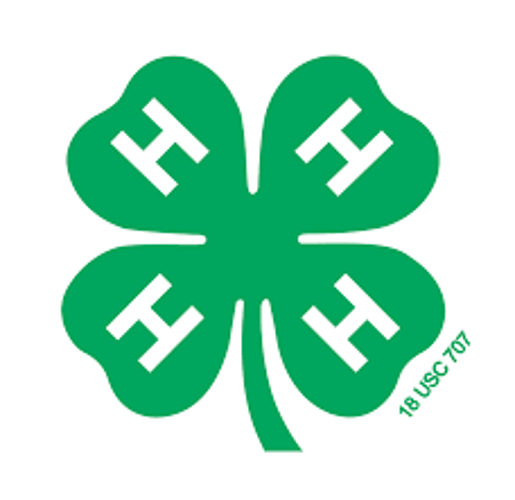 4-H Backpack Sponsors Needed
Find out how you can help Wells County 4-H feed hungry families right here in our community!
More Info
2023 Wells County 4-H Rule Book
Check out the 2023 Wells County 4-H Rule Book for updated information about your 4-H projects. The online version has updated wording and changes in red to make it easy to find the updates in your project areas.
2023 Wells County 4-H Rule Book
ServSafe Classes Offered
For more information and a list of available trainings and exams in our area visit the Purdue ServSafe link below.
Learn More Here
Wells County Newsletters
Check out Health and Human Science Newsletters with helpful articles on health, nutrition, family and finances.
The November/December 2023 edition includes the following articles:
Holiday Food Safety: From Planning to Leftovers
Food is as much a part of holiday gatherings as football, decorations and carols. This holiday season, keep food safety in mind every step of the way, including proper planning, safe shopping, mindful cooking and wrapping up leftovers on schedule.
Proper Planning
Make sure your kitchen is equipped with what you need for safe food handling, including two cutting boards (one for raw meats and seafood and the other for produce and ready-to-eat foods), a food thermometer, shallow containers for storage, paper towels and soap. Store perishable foods in the refrigerator at 40°F or below or in the freezer at 0°F or below. Check the temperature of both the refrigerator and freezer with an appliance thermometer.
 Safe Shopping
It's important to keep food safety in mind as you shop. Keep raw meat, poultry and seafood separate from ready-to-eat foods like fruit, vegetables and bread. Embrace fruits and vegetables that are oddly shaped but don't purchase bruised or damaged produce, or canned goods that are dented, leaking, bulging or rusted, as these may become a breeding ground for harmful bacteria.
 When shopping, choose refrigerated and frozen foods last to help prevent them from entering the temperature danger zone where bacteria multiplies the fastest, between 40˚F to 140˚F. Bring foods directly home from the grocery store and always refrigerate perishable foods, such as raw meat or poultry, right away.
Working in the Kitchen
In a holiday kitchen filled with family and friends, all hands may be on deck, but are those hands clean? Make sure everyone washes their hands thoroughly with clean, running water and soap for 20 seconds before and after handling food.
 And when baking delicious holiday treats, remember that no one should eat raw cookie dough or brownie batter.
 Wrapping Up Leftovers
As you eat and visit, keep in mind how long the food on the buffet table has been sitting out. Remember that you can't tell if a food is unsafe by taste, smell or appearance alone.
Throw away perishable foods, such as meat, poultry, eggs and casseroles, left at room temperature longer than two hours and within one hour if it's warmer than 90° F.
Refrigerate or freeze other leftovers in shallow, air-tight containers and label with a date. Use refrigerated leftovers within three to four days by reheating to an internal temperature of 165°F.
Source: Eatright.org
Extension Homemakers Holiday Luncheon
December 7th
Registration begins at 10:30  
Luncheon begins at 11:00
Wells County Community Center
Menu will include:
Baked Steak, Cheesy Potatoes,
Green Beans, Salad, and Pie
To register for this event, pick up a
registration form from your club president, or stop by the Extension Office.
Cost for the event is $14.00 and should be included with your registration.
Skip the "Humbug!" 10 Tips to relieve holiday Stress
Few families will match the idyllic images captured in holiday advertisements, but most can find joy during the holiday season. Everyone is encouraged to extend the thankfulness typically associated with Thanksgiving celebrations throughout the holiday season—and into the new year.
 Feeling grateful for home, family, friends and life in general spills over into other activities and to others who sense your gratitude. Gratitude itself can have a calming influence.
A little planning also can go a long way in relieving family stress—and holiday stresses. The following time- and stress-management tips are offered:
Start early to plan family and other gatherings.
Involve others, so everyone will be informed. Surprises can add stress unnecessarily.
Be responsible. If the family is planning a potluck and you promised to bring the main dish, be on time, with enough food to serve everyone expected.
Ask adult children what they would like to bring, rather than making arbitrary assignments. Let's face it—a daughter-in-law may enjoy making fruit salad, but not pie crust.
Explain house rules to children.
Leave disciplining others' children to the children's parents.
Plan age-appropriate activities, such as soccer or touch football, table or board games.
Keep the peace—try not to bring up touchy topics.
Don't overstay—everyone needs his or her own space and time for self.
No family nearby? Call a local chamber of commerce or community service organization and volunteer to help serve a community dinner or give time to a food or toy drive.
 Focus on others, rather than yourself by inviting others to join in a potluck, watch a movie or sports event to share the day.
Calling family and friends also can help those who are alone stay connected.
And, if you like—and can—treat yourself to an afternoon off, new book, video or craft project. The dog might like an extra walk, too.
Source: ksre.k-state.edu
How and When to Use Naloxone for an Opioid Overdose
Naloxone saves lives because it can quickly restore normal breathing to a person whose breathing has slowed or stopped as a result of overdosing on prescription opioid medications, heroin, or drugs that are adulterated and contaminated with an opioid like fentanyl (e.g., cocaine, methamphetamine).
What are the signs of an opioid overdose?
During an overdose, a person's breathing can be dangerously slowed or stopped, causing brain damage or death. It's important to recognize the signs and act fast, even before emergency workers arrive. Signs of an overdose may include:
Small, constricted "pinpoint pupils"
Falling asleep or loss of consciousness
Limp body
Slow, shallow breathing
Choking or gurgling sounds
Side effects of naloxone
Naloxone can (but does not always) cause withdrawal, unpleasant physical reactions, when an individual stops using a substance that they depend on. Withdrawal symptoms may be uncomfortable but are not life-threatening.
Withdrawal symptoms may include:
Fever
Nausea
Feeling restless or irritable
Fast heart rate
Sweating
Vomiting
Shaking
 What to do if you think someone has overdosed on opioids
Call 911 immediately
Give naloxone as quickly as possible, if available. Do not wait for emergency workers to arrive before giving naloxone
Try to keep the person awake and breathing
Lay the person on their side to prevent choking
Stay with the person until emergency workers arrive
Naloxone is a temporary treatment. More than one dose might be needed under some circumstances, especially if an overdose event involves illicitly manufactured fentanyl and fentanyl-related substances.
 Remember, naloxone is a safe medicine. By carrying naloxone, you can save a life. After naloxone is used or if it is expired, make sure to let you clinician or pharmacist know so you can get more.
Source: www.cdc.gov
Preventing Diabetes Health Problems
Diabetes is a disease that occurs when your blood glucose, also called blood sugar, is too high. When it's not managed, diabetes can damage the eyes, kidneys, nerves, and heart, and is linked to some types of cancer. 
If you have diabetes, taking charge of your health as soon as possible may help you prevent other health problems. 
Here are some tips to help you manage your diabetes to stay healthy longer. 
Manage your A1C blood glucose, blood pressure, and cholesterol levels. Ask your doctor what your goals should be, and stay informed about your A1C level.
Take care of your mental health. A mental health counselor may help you find healthy ways to cope with stress. 
Make lifestyle changes to slowly build healthy habits. Take small steps to eat healthier, be more physically active, and get enough sleep. 
Take your medicines on time, even if you feel healthy. Talk to your doctor or pharmacist for help if you have trouble managing your medicines. 
Work closely with your primary care provider. They can help you manage your diabetes and refer you to other health care professionals for related health problems. 
Source: niddk.nih.gov
Wells County 4-H Needs YOur Help!
Would you like to help Wells County 4-H feed hungry families right here in Wells County? Check out this article on our website! 
A PDF version of this newsletter is available HERE.
News Notes for Parents is a newsletter geared towards parents with children ages 8 and under. You will find articles about parenting, early childhood education, nutrition and much more.
In the November 2023 issue of News Notes for Parents, you will find the following articles:
teaching your kids about taxes
Teaching your kiddos about taxes can be tough to explain. When should you even have the conversation and begin teaching about this topic? Kiddos can start understanding simple tax lessons in elementary school. Some parents have started teaching concepts earlier by using the local library, the playground at their school, and roads as examples to explain how taxes are used to benefit all of us.  
You might notice that your kiddo will start to ask questions. For example, if you drive around town, they may ask about money, taxes, businesses, and how they are all related to one another. Take this as an opportunity to explain why some items in your store area are taxed and others are not. Children understand a lot of what we do in our daily lives as adults and watch our actions. We teach them daily, sometimes without even realizing it.
Now, let's take a minute to talk about how to intentionally teach kids about taxes and good habits! I recommend trying your best to use real-life examples. Many of us go through our lives without thinking about what we are doing because it's just become a habit, so we go through the motions. Take a step back and consider that our daily activities are not a habit for our kiddos yet. Use this as an opportunity to find different ways for them to learn. Below are two examples.
Ex. 1: If you take your kiddo to the store with you, give them money to pay for an item themselves in cash and show them on the receipt how much was charged for taxes. It helps if the item being purchased is a round number like $1 or $5. 
Ex. 2: Consider showing your child your paystub from your job and how much is taken out for taxes. Explain the different types of taxes and what the government uses the money for. This helps kids prepare themselves for when they start paying taxes from their first job or business venture.
Next, let's focus on the importance of explaining taxes. When you run errands, take your kiddo with you and involve them in the process as you use public resources that are funded by taxes. Have conversations about how roads, parks, schools, hospitals, and the post office are paid for with taxes. Explain how each of these makes our lives better. This will help plant the seed that taxes are necessary for our society.
 Have you received a professional promotion lately? Talk with your family about how this might change the amount of taxes you owe. This opens up a conversation about the different tax brackets and how they work.
When having these conversations, try and remember to be mindful of how you speak about taxes in front of kiddos. Many people agree that none of us really enjoy paying taxes, but they are necessary to maintain the society we live in. Our country really wouldn't survive if we didn't have taxes. Kiddos listen to what we say and how we say it. This helps them form their own opinions and thoughts on adult topics!
 Try reading the book, If You Made a Million. This book was intended for kiddos aged 4-8 years old. The author does a great job of teaching earnings, taxes, dividend income, and compound interest!
Source: Jessica Anglin, Kids' Money
how music can be used to boost mental and emotional health of preschool children
Prioritizing mental health and emotional wellness from a young age is critical for setting children up for a happy, successful life. One tool that can be used to help all preschool children boost their mental and emotional health is music.  Here is an activity you can do with your preschooler:
You will need
A balloon

Scissors

A ring-pull tin can (being careful to check for sharp edges) or a cardboard gravy container

PVA glue

Ribbon or decorations of choice

2 paper straws

2 small pom-poms
Method
Cut off the neck of the balloon. Stretch the remaining balloon over the top of the tin. Pull the sides of the balloon down so that the top is taut, and the balloon has a firm grip on the sides of the tin. It should stay in place, but you could use an elastic band or tape to keep it secure if not. 

Glue on the decorations and allow to dry.

To make a drumstick, glue a pom-pom to the end of a straw. Repeat for the second drumstick and allow to dry. Now you're ready to bang out a rhythm!
To read full article visit The Early Years Blog
turkey food art
 Ingredients
Ingredients
Apples (red and green)
Carrot
Whole wheat toast
Peanut butter
Candy eyes
 Directions
Before you begin: Wash your hands.
Cut a circle out of the whole wheat toast using a cookie cutter or a glass. Spread peanut butter over the toast and set it aside. 
Cut the apples into large triangles for the feathers, and a tiny triangle for the wattle. 
Cut a small triangle out of the carrot for the turkey's beak. Use two larger pieces of carrots to cut out the two feet. 
Now you're ready to assemble. Use the candy eyes, apples, and carrots to create your turkey!
 Source: https://raisingveggielovers.com/turkey-food-art-healthy-kids-food/
A PDF Version of News Notes to Parents is available HERE.
A spanish version of News Notes to Parents is available HERE.
JOIN 4-H

Cake Decorating Workshop:
If you're planning to take part in the Cake Decorating project for the 2024 4-H Fair, we're gaugin interest in a hands-on Cake Decorating Workshop during the upcoming Christmas Break. This is a fantastic chance to kickstart your project with guidance from experienced cake decorators. If this interests you, kindly reach out to Anya at aaulbach@purdue.edu or give the Extension Office a call at (260) 824-6412. We want to assess the number of potential participants to ensure we can set suitable dates, times, and arrange the necessary space. Don't miss this opportunity!
November Dates:
11/14: Junior Leader Meeting, 6:00PM, Meeting Rooms
11/14: 4-H Council Meeting, 7:00PM, Meeting Rooms
11/20: 4-H Association Meeting, 7:00PM, Meeting Rooms
11/23: Happy Thanksgiving!
11/23-11/24: Extension Office Closed for Thanksgiving
December Dates:
12/9: Junior Leader Party, 10:00AM - 2:00PM, Meeting Rooms
12/22: Extension Office Closes at 2:00PM for the Holidays
12/25: Merry Christmas
12/25-12/26: Extension Office Closed for the Holidays
Leaders:
If you are planning any upcoming meetings or have announcements you would like shared in the monthly newsletters, please email that information to Morgan (mcorle1@purdue.edu). Newsletters typically get printed the last full week of the month, so please plan accordingly. 
Save the Dates! Area XI STEAM Events: 
Check out some of the upcoming STEAM events being planned by the Area XI Educators! Stay tuned as more information about each event will be shared closer to the event's date. 
What is STEAM? STEAM stands for Science, Technology, Engineering, Arts, and Mathematics. These workshops are taught by professionals in that field, and allow youth to grow their skills in specific subjects. 

Wednesday, December 20th @ 6PM - Sweet Treats STEAM
Wednesday, January 24th @ 6PM - Biology is a Hoot STEAM
Wednesday, February 14th @ 6PM - Canvas Painting STEAM
Monday, March 4th @ 6PM - Electric STEAM
Tuesday, April 16th @ 6PM - Woodworking Workshop STEAM
Thursday, May 2nd @ 6PM - First Aid 101 STEAM
Feeding Tomorrow's Future Today - Weekend Backpack Program: 
"Feeding Tomorrow's Future Today - Weekend Backpack Program" is a Wells County 4-H initiative that supplies food bags to students in our community facing food insecurity. On estimate, 4,900 bags will be distributed to students this school year. 
Approximately one month ago, a letter was distributed to 4-H families, requesting your assistance in funding the "Feeding Tomorrow's Future Today - Weekend Backpack Program." We extend our heartfelt gratitude to each and every one of you who have generously given a financial contribution or an in-kind donation. Your contributions have truly had a positive impact and made a significant difference in our community! 
Since September, more than 1,300 food bags have been generously sponsored! This achievement signifies that we have surpassed the one-fourth mark on our journey to reach the year-end goal of sponsoring all 4,900 bags. To provide a visual representation of our progress, a prominent sign has been placed at the end of the 4-H driveway on Main Street. This sign will be gradually filled with food items, with each food item symbolizing 35 sponsored bags. Let's all watch as our community comes together to fill that bag! For ways to contribute, and to help us fulfill our 4-H pledge of "using our hands for larger service in our community," please visit our website (extension.purdue.edu/wells). 
Junior Leader Club: 
WE WANT YOU!! Join the Wells County Junior Leaders Club! Contact Anya (aaulbach@purdue.edu) if you are interested in learning more! 
What is Junior Leader Club?

The Junior Leader Club allows 4-H members in grades 7-12 the opportunity to provide their Adult 4-H Volunteers with additional assistance in their 4-H Clubs and related activities. Jr. Leaders also serve as mentors and role models to the younger 4-H members by sharing their experiences with them. Wells County offers county-wide opportunities for Junior Leaders to meet and serve the community. 
Junior Leaders will be given the opportunity to develop skills in the areas of civic engagement, leadership, entrepreneurship and more through a variety of hands-on experiences throughout the year. 
2023-2024 4-H Enrollment Is Open!:
Enrollment will be open from October 1st-January 15th! This enrollment period applies to all 4-H participants - Mini 4-H (grades K-2), traditional 4-H members (grades 3-12), and all adult volunteers. Although you can technically wait until January 15th to sign up, we encourage members to enroll sooner rather than later so you can begin receiving information about your projects, upcoming meetings/workshops, and more. 
Enroll Online: www.v2.4honline.com
4-H Projects: 
More information about each project can be found online by going to the 4-H Handbook on our website or by visiting extension.purdue.edu/4-h/projects
Projects Include: 

Alfalfa
Alpaca & Llama
Animal Education
Arts & Crafts
BBQ
Beekeeping
Cake Decorating
Child Development
Collections
Computer
Construction & Architectural Replica 
Consumer Clothing
Corn
Electric
Entomology
Fashion Revue
Floriculture
Foods, Prepared
Foods, Preserved
Forestry
Garden
Genealogy
Geology
Gift Wrapping
Health
Home Environment
Lawn & Garden Tractor Safety
Models
Photography
Scrapbooking
Sewing
Shooting Sports
Small Engines
Soil & Water Science
Soybean
Sport Fishing
Strawberry
Tractor Safety Education
Vet Science
Weather
Wheat
Wildlife
Woodworking
What is Mini 4-H?
Mini 4-H is a program designed to encourage positive development of children, Kindergarten through second grade. The goal of Mini 4-H is to help young children explore friendships outside the family; explore the way in which things work; practice both small and large muscle control; and think about the ways people work together on projects. 
The NON-COMPETITIVE learning environment for Mini 4-H includes: 

Planned learning activities in which children are invited to be active and explore materials and ideas without the pressure of completing a specific product or exhibit. 
Low adult/leader to child ratio that allows time for adults/leaders to provide individula, positive encouragement and assistance. 
Simple, interesting activities that are fun
Encouragement of children to participate in a group activity by sharing and/or displaying their activity projects.
Rewards that are identical and/or ribbons of the same color for everyone

Enroll Online: www.v2.4honline.com
Mini 4-H Projects: 
Starting this year, Mini 4-Hers will now be able to choose up to 3 projects to participate in. Check out project options below!

Bugs
Collections
Crafts
Dairy Goats
Dinosaurs
Farm Animals
Foods
Horse & Pony
Models
My Pet & Me
Rabbit
Sewing
Space
Volunteer Enrollment: 
All volunteers, both new and returning, must enroll in 4-HOnline to be able to participate in any 4-H activity. Once you have logged in, you will be instructed to take a few training sessions. You must completed all THREE trainings in order to be an approved volunteer. If you have any issues, you can look on our website for a detailed list of instructions. You can also call the Extension Office at (260) 824-6412. 
Volunteer Enrollment Tip: 
A common issue has occurred as volunteers have begun enrolling in 4-HOnline. Below are steps to take to avoid running into any problems with your enrollment. 
After completing the quiz on the third training, click "Continue" after getting your score, then select "Exit" at the bottom of the screen that says "Congratulations", and finally click on the X in the top right corner of the screen that says "Bye". 
Doing these steps will allow your volunteer training to show as complete on the administrative side. Failure to do these steps will show your enrollment as incomplete. 
Voting Council & Association Members:
Reminder to all 4-H Association and 4-H Council members that in order to vote at any upcoming meetings, you must have your volunteer training on 4-HOnline completed! If you have not already done your training, please do so sooner rather than later so our office has time to make the approval on your enrollment! 
Thank You!:
We would like to thank everyone who volunteered during the Spooktacular event!! Your help was greatly appreciated, as we could not have run the event as smoothly without you! 
Also, thanks to all that showed up and participated in the event! Our hope is to continue more events like this in the future and we appreciate all your support! 
Indiana 4-H Needs You to be a Broadband Influencer:
What is an Indiana 4-H Broadband Influencer?

Checks your internet speed
Validates it on the FCC website
Share what they've done with others
Reports work in the Broadband Influencers even in 4-HOnline

Once you have completed all 4, you will receive your Broadband Influencer Pin and be eligible to win an iPad! 
Why Should I be an Indiana 4-H Broadband Influencer?

There are a lot of different ways to connect to the internet. Some of them are very fast, and some of them are very slow. We would like everyone in the state of Indiana to be able to use the internet at fast speeds. While it might help you play games and watch videos more easily, it also can help people who are looking for jobs or trying to communicate, do business, or do schoolwork. 
The FCC, or Federal Communication Commission, can't help everyone get fast internet unless they know all the places the internet is installed and how fast it is in each location. 
For more information contact your county extension 4-H educator OR email: state4hleader@purdue.edu 
Upcoming Wells County and State Extension Events