Wells County
The Cooperative Extension Service is one of the nation's largest providers of scientific research-based information and education. It's a network of colleges, universities, and the U.S. Department of Agriculture, serving communities and counties across America. The Purdue University Cooperative Extension Service program areas are:

Agriculture and Natural Resources
Health and Human Sciences
Community Development
4-H Youth Development

Purdue Extension is a service tailored to meet the needs of Indiana, needs we know firsthand. Our educators, specialists, and volunteers live and work in all 92 Indiana counties. We provide the link between Land Grant research and Indiana citizens. In doing that we provide practical solutions to local issues. We provide information and expertise that's available in the form you want, when you want it. That's Purdue Extension, Indiana's home team advantage.
What We Do
We improve lives and livelihoods by delivering tested and trusted educational resources. The Cooperative Extension Service is one of the nation's largest providers of scientific research-based information and education. It's a network of colleges, universities, and the U.S. Department of Agriculture, serving communities and counties across America. The Purdue Extension focuses on: Agriculture and Natural Resources, Human and Health Sciences, Economic and Community Development and 4-H Youth.
Contact Us
Purdue Wells County Extension
horan@purdue.edu
1240 4-H Park Road
Bluffton, IN 46714
(260) 824-6412
Wells County Happenings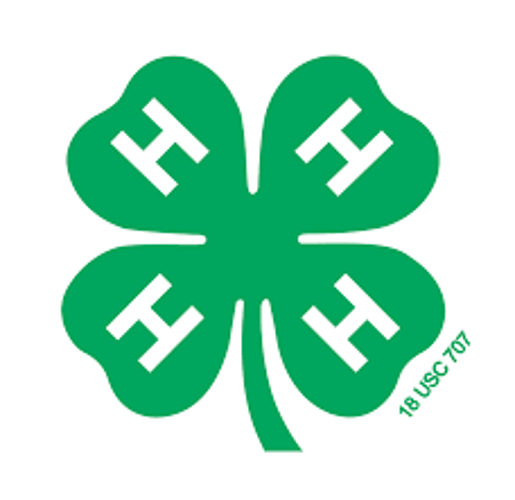 4-H Enrollment for 2023
Enrollment for the 2023 4-H Program year will start October 1st! Enroll early to avoid missing...
More Info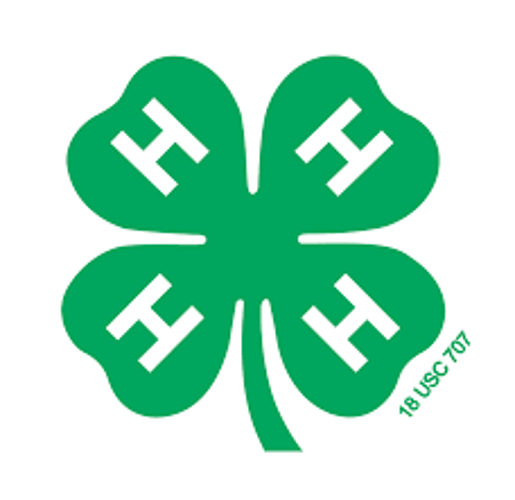 Wells County 4-H Fall Spooktacular
Join Wells County 4-H for the third annual Fall Spooktacular! Enjoy carnival games, prizes, food...
More Info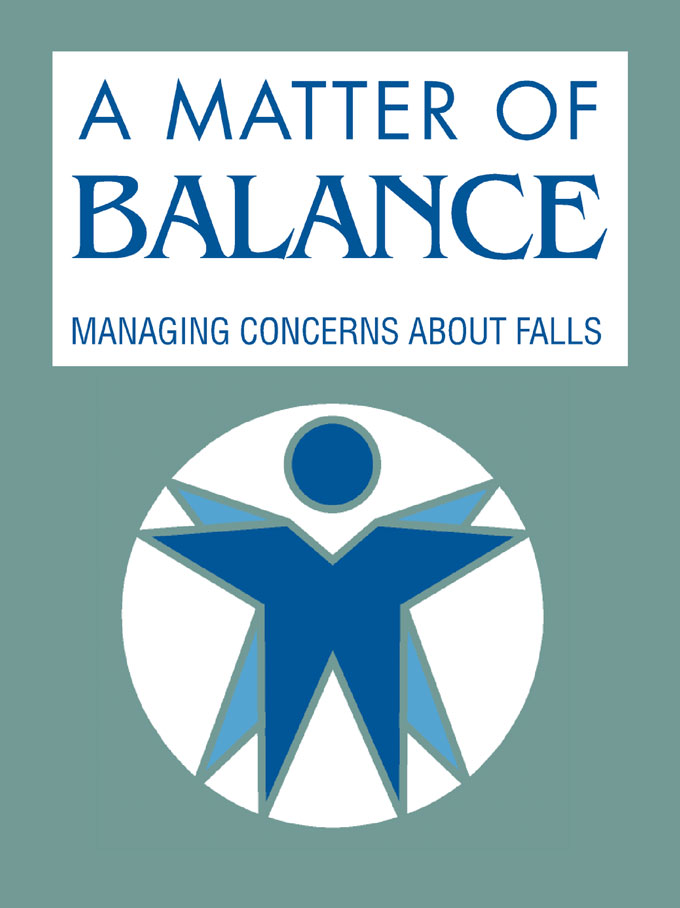 A Matter of Balance
Do you have concerns about falling? Join us for a Matter of Balance, an award winning program...
More Info
2022 Wells County 4-H Rule Book
Check out the 2022 Wells County 4-H Rule Book for updated information about your 4-H projects. There were MANY changes to project guidelines for 2022, so make sure to read carefully before you begin working on your 4-H projects!
2022 Wells County 4-H Rule Book
ServSafe Classes Offered
For more information and a list of available trainings and exams in our area visit the Purdue ServSafe link below.
Learn More Here
Wells County Newsletters
Check out Health and Human Science Newsletters with helpful articles on health, nutrition, family and finances.
The September-October 2022 edition includes the following articles:
Family Mealtime: Much More Than Just a Meal
 What is a family meal?
A "family meal" is when the people you live with come together to eat and talk. It can include everyone or just you and your child. Family meals don't have to be fancy, and they can be eaten at home or away. Meals are best when you talk and listen to each other with no distracting electronic devices.
Do family meals make a difference? Family meals are a simple way to build healthy relationships and promote health. Coming together as a family to share meals is associated with many benefits. Here are four:
Connection: Children and adults thrive on human connection. Eating meals together provides a great opportunity to connect with family and friends. Children — even teenagers! — thrive on having a mealtime routine they can count on. To make the most of the opportunity, turn off televisions, cellphones and other distractions. Gather at a table or somewhere you can focus on one another.
Emotional well-being: Families who eat together have children who are less likely to be depressed and less likely to engage in risk-taking behaviors, such as smoking, drugs, and drinking alcohol. Family meals are also associated with a reduced risk for eating disorders.
Academic success: At meals, children practice important social skills, such as taking turns and engaging others in conversation. Children increase their vocabulary and learn how to express ideas at family meals. These benefits help explain why children who eat family meals more frequently are found to do better in school.
Healthier eating habits and weight: Meals planned and prepared for family meals are generally more nutritious than meals eaten alone or on the run. Family meals also provide an opportunity for parents to model good eating habits and attitudes about food. Family meals are associated with healthier weights in children and adults.
How can families succeed at having meals together?
Make family meals a priority – Parents and children make time for what is important to them. Prioritize family meals over other activities as often as possible. Schedule them on the family calendar, even if only once a week. Recognize that eating is an essential activity. Do it together rather than apart.
Plan for family meals – Look at your schedule and determine the days and times that eating together is possible. Decide what you will prepare; make sure you have what you need on hand. A weekly menu plan prevents last-minute worries about what to cook. Shopping for the week saves time and money — and reduces stress. Use time-saving strategies, such as doubling a recipe and freezing half for a future meal.
Share preparation tasks – Involve everyone in age appropriate tasks, including meal planning, finding recipes, grocery shopping, cooking, setting the table, and cleanup. Young children can do a variety of kitchen tasks. Older children can plan and prepare meals. Parents get valuable help and children learn lifelong skills.
Make meals enjoyable – Create an atmosphere where everyone feels relaxed and valued. Engage everyone in conversation. Use conversation starters to get people talking. Avoid battles over food – parents provide and children decide how much to eat of what is offered.
Tips for families of …
Preschoolers
Establish mealtime routines that prevent "hangry" young children. Include well-spaced meals and snacks. Provide sensible "appetizers," such as raw veggies, while waiting for a meal. Give "warnings" to prepare for meals, such as turning off devices and washing hands.
Involve young children in one or more meal-related tasks: picking out produce at the grocery store, pouring and stirring ingredients, dishing their own food, clearing their plate.
Help young children learn the art of conversation. Allow them to tell stories about their day. See the link below to conversation starters for more ideas.
 School-age kids
Create a meal planning calendar. Ask your children to search for recipes online, make a shopping list and carry out prep from start to finish for one or more meals each week.
Meal preparation helps school-age children practice math skills, food science, and creativity.
Establish boundaries during mealtime that prohibit or limit the use of electronic devices. Engage children in conversation. Show them you value their opinions and ideas.
Teenagers
Scheduling is tricky. Be creative. Commit to as many meals together as possible — and make them happen by planning ahead.
Meal planning and preparation are valuable lifelong skills. As often as possible, let your teenager be in charge.
Teens need family connection as much or more than ever, so maintain a "no electronic devices" rule at your family table. Set an example by following the rule yourself.
 Source: Purdue Publication HHS-832-W
sERVSAFE CLASS OFFERED
Purdue Cooperative Extension Service will be offering a Retail Food Certification class on October 4 & 11, 2022. This is for food handlers who need to obtain a Retail Food Certificate. The
class will take place 8:00 a.m. – 4:00 p.m. October 4th. The exam will be administered at 9:00 a.m. on October 11th. A photo ID with signature is required to take the exam.
Pre-registration is required by September 27th in order to receive a textbook and avoid a $20.00 late fee. Walk-ins will not receive a textbook. English and Spanish exams are available per registration. Register at Cvent online at  https://cvent.me/1OAKGl .
For more information call  Molly Hoag, Wells County Extension Educator, 260-824-6412. The class will be at the Wells County Community Center, 1240 4-H Park Road, Bluffton, IN.
INTERNATIONAL NIGHT
Thursday, October 27th
7:00 PM
Wells County Community Center, 4-H Park, Bluffton
Traveling the fast lane of the Autobahn  to the slow lanes of small villages, Rachel Phillips Mettiuz , former Norwell and Rose-Hullman graduate, spends much time in Germany working for Eli Lilly.  She will talk about the differences in the life style between Germany and the U.S. Dr. Rhonda Phillips will talk and show pictures of Germany and Austria.
3 STRATEGIES FOR SUCCESSFUL MEAL PLANNING
 Let's face it, life's hectic. Planning ahead may help relieve mealtime stress. Follow these three steps and you'll be planning and prepping nutritious and delicious meals that fit your preferences and lifestyle!
Step 1: Make a Menu
 First, think about your approach to meal planning — do you:
Want to make a weekly or a monthly plan?
Prefer to prepare meals ahead of time, just before the meal or a combination of both?
Want to pick a day to cook meals for the week or a month that you can store in the freezer?
Need to consider any special nutrition needs for yourself or your family?
Next, either on a sheet of paper, in your phone or on or the computer, create your menu:
Take a minute to read about how to put together a healthy mealand make sure you are getting the right amount of each food group.
Flip through cookbooks or online sites and find recipesthat look good. Evaluate the level of cooking skill required to make the recipe. Do you have those skills? If not, are you up for the challenge? Also, make sure that you have any special cooking utensils or pans needed for the recipe.
Check in with your family about their schedules and meal preferences.Weigh those factors as you put together your menu.
Think about the weather. Hearty soups and stews are ideal for a cold winter's night. A saladwith lean protein can make a perfect entrée on a hot summer day. If you are packing lunches, make sure any perishables can be stored in a refrigerator or in an insulated bag with an ice pack.
Find out what ingredients you already have on hand.

It is best to continually rotate foodstuffs rather than store them for long periods of time. So, try to use up the items that you have on hand. You'll also save money!

Check out the sales at your local supermarkets.Sometimes a discounted price can allow you to treat yourself and your family to a special meal. Remember: produce that is in season tends to be less expensive.
Aim for variety in meals; but, don't feel like every day must be different.It's OK to have oatmeal or low-fat yogurt with berries several times a week for breakfast. The same goes for lunch; pick a few options and rotate them across a week. Jot down breakfast, lunch and dinner options. And, don't forget about snacks.
Think about how to handle leftovers.Might you serve them again that week or freeze them for another week? Remember to consider food safety, as refrigerated leftovers should be used up within three to four days or frozen for later use.
Run the menu by others in your household.Does it look good to them? Make any adjustments needed.
During the week, keep notes about how well the menu worked.These notes can remind you of ways to improve your recipes and menu.
Step 2: Stock Your Pantry and Freezer with the Five Food Groups
To help get started with meal planning, take time to stock up on the basics. This includes healthy foods that you like to eat and prepare. The lists below provide pantry and freezer items to stock up on from the five food groups. Circle the items you want to stock in your pantry and freezer. Plus, add other items based on your personal health needs and food preferences.
Five Food Groups Pantry List:
Vegetables: Keep a variety of canned tomatoes in stock (diced, crushed, whole, stewed). Use them in soups, stews, sauces, casseroles and more! Also, pick up a bottle of your favorite spaghetti sauce. Dried mushrooms are another great pantry item because they can add depth of flavor to your meals.
Fruits: Raisins, dried cranberries, dried apricots and other dried fruits are loaded with dietary fiber. They add a punch of flavor to your morning breakfast, midday salad and dinner grains.
Milk and Dairy Products: Dried milk is a great back-up item to have on stock. You can use it in your coffee or tea. Boxed milk is also available in single-serving packages and is a great item for lunch boxes. Evaporated milk, available in cans in the baking aisle, can be substituted for liquid milk in most recipes.
Protein Foods: Stock up on canned or dried lentils, black, pinto, cannellini, garbanzo and kidney beans. These legumes are a great source of protein. Toss cooked beans in salads, soups, stews and other dishes. Canned tuna, anchovies and sardines are a pantry must — they are a quick way to add protein, healthy fats and flavor to meals. 
Grains: Keep a stash of oatmeal, buckwheat and other whole-grain cereals in the pantry. For an extra boost, add nuts and fresh berries to these hot cereals. Barley, farro, quinoa and other grains provide staples for healthy meals. Also, keep a variety of rice on hand — long grain, short grain, basmati and brown rice. Spaghetti, ziti, penne and other pastas are great for an easy, quick and filling family meal. Give yourself an extra nutrition boost by buying whole-grain pasta or trying pasta made from legumes.
Also, stock up on:
Condiments: Ketchup, mustard and relish can be stored in the pantry until they are opened. Once you open them, keep them in the fridge.
Oil and vinegar: Extra-virgin olive oil is a versatile, heart-healthy option. Other oils, such as peanut, walnut and sesame add a burst of flavor to meals. Pick up different types of vinegar, such as cider, white and balsamic. Each imparts a unique flavor to your recipes.
Stock: Vegetable, chicken and beef stock are the basics of many recipes. Opt for those are low-sodium or contain no added salt.
Herbs and spices: Pick up small containers of ground herbs and spices. That way they are as fresh as possible when you use them.
Flax and other seeds: Flax and chia seeds deliver of protein, fiber and omega-3 fatty acids. Add them to cereal, salads, sauces and home-baked goods. If you buy whole flaxseed, make sure you grind it up before eating so your body can absorb the nutrients.
 Five Food Groups Freezer List:
To help make sure you don't store food beyond freshness, put dates on the packages before storing in the freezer. And, use the oldest first. 
Vegetables: Pick up some of your favorite frozen veggies. These are a great source of vitamins, minerals and other nutrients because the flash-freezing process locks in the nutrition. Look for packages without sodium. And, while you are in the produce aisle, grab some fresh herbs. When you get home, fill ice cube trays with chopped herbs, top off the herbs with boiling water, and carefully place in the freezer. Add these herbs cubes for a punch of freshness to your meals.
Fruits: Stash frozen berries and other fruits in the freezer. They are a great way to add nutrition to a morning smoothie.
Milk and Dairy Products: Freeze Parmesan and other pre-shredded cheeses — toss them into soups, stews and pasta dishes. Low fat, frozen yogurt can be a quick dessert for a special occasion.
Protein Foods: Stock up on salmon and other fatty fishes to ensure you have ready access to healthy fats. Frozen lean meats and poultry also store well in the freezer. One tip: make sure you move it to the refrigerator one day before cooking to give adequate time for defrosting. Keep a variety of nuts in the freezer. This helps prevent them from spoiling. Add them to cold cereal, salads, hot grains and other dishes.
Grains: Whole-grain corn tortillas freeze well and can be used for quick breakfasts, lunches or dinners. Can't eat that loaf of bread fast enough while it is fresh? Make it a habit to freeze part of the loaf and defrost slices as you need them.
Step 3: Keep a Running Grocery List
In a convenient place keep a pad and pen and, as you use up grocery items, write them down on the list. This way you don't have to worry about forgetting anything when you hit the supermarket. Or, use an app for that.
There are many grocery shopping apps available for both iOS and Android platforms. Some apps even include information on where to get the best deals on food prices. For example, after you enter your list, the app might suggest which local supermarket has the best prices for those items. Others allow you to sort your list into categories for ease of shopping. And, meal planning options also are special features of some apps.
On your list — be it paper or app-based — compile the needed ingredients for the meals you plan to make for the week. Also, think about how often you are able and want to shop. Plus, think about your plan for meals and check to see what ingredients you already have and what items you need. Remember to check the cabinets, pantry, fridge and freezer. Ideally, you want to continually use what you have on hand so that your meals are made with fresh ingredients and this will also help reduce food waste. 
 Source: www.eatright.org
A PDF version of this newsletter is available HERE.
News Notes for Parents is a newsletter geared towards parents with children ages 8 and under. You will find articles about parenting, early childhood education, nutrition and much more.
In the October 2022 issue of News Notes for Parents, you will find the following articles:
Explare the Great Outdoors with Your Child
Fall is a perfect time of year to get outside and explore. Doing so helps children reach their physical activity recommendations and also allows for many learning opportunities. In today's entertainment-driven world, exploring the outdoors is an opportunity for children to actively engage in learning. Here are a few steps you can take to guide children's exploration of the great outdoors.
Explore safely. Join your children in the fun and keep an eye on them. Dress appropriately and teach your child the basic safety rules of the outdoors.
Let children choose what to explore. Let children explore, and see what they do on their own without offering suggestions. Do they run? Build? Climb? Even an activity as simple as digging leads to exploration. Children learn how to dig, the way soil feels, the angle of the slope before loose dirt slides back down, and the difference between dry and wet soil.
Ask open-ended questions.  Ask about their discoveries. Ask open-ended questions they can understand and answer with their observations. "What did you find? Oh, a bug? What does it look like? How does it move?" You do not have to know all the answers to children's questions. Discuss what you see—the shape of leaves, the color of the soil, the movement of the grasses. The more your child observes, the more the world around him will make sense. Discovering how to learn through observation is important.
Touch, lift, look under. Children need to touch the natural world to more fully understand it. In some cases, gently touching an object with one finger may be helpful. For example, gently nudge a frog or a grasshopper to help a child learn how animals move. When possible, examine an object from all sides.
Guide children to draw conclusions from the observations they've made. The best learning occurs when children come to conclusions for themselves. It would be easy to draw on your own knowledge to say, "It's fall now. See, the leaves are red. Remember that they used to be green?" Try asking questions or describing what you see, feel, hear, and smell. This modeling will help your child learn to use her own senses when exploring.
Source: https://www.naeyc.org/our-work/families/explore-great-outdoors
What is a FICO Credit Score?
 Do you know how to calculate your FICO® score? The Fair Isaac Corporation (FICO) developed the method to calculate a credit score.  Your credit score is determined by the following:
10% - Types of Credit – mortgages, car loans, credit cards, any type of credit issued to you.
10% - New Credit Applications – the number of credit application historically. Are you always opening store credit to receive the initial discount?  This could be hurting your credit score.
15% - Credit History – your oldest account – Borrower with more established credit is viewed less risky to lenders.
30% - Current debts – your total credit utilization. Credit utilization ratio is the amount you owe across all your credit compared to your total available credit, expressed as a percentage– keep it less than 30%.
And the big one! 35% - Payment History – on time payment history! This is the easiest way to improve your credit score, pay bills on time.
Source: Consumer Financial Protection Bureau www.consumerfinance.gov
Apple Cinnamon Baked Oatmeal Recipe
Ingredients 
1½ cups fat-free milk or soy milk                                                ½ teaspoon cinnamon
½ cup packed brown sugar                                                         2 cups rolled oats (not instant)
½ cup egg substitute or egg whites                                            1 teaspoon baking powder
1 tablespoon melted trans-fat-free margarine                             1½ cups chopped apples
Directions
Before you begin: Wash your hands.
Preheat oven to 350°F (176°C).
In a small bowl mix the milk, brown sugar, egg substitute/whites, margarine and cinnamon.
In a larger bowl combine the oats and the baking powder.
Pour the wet mixture into the bowl with the oats; add the apples and stir to combine.
Spoon the mixture into a 8-by-8-inch pan coated with cooking spray and bake for 30 to 40 minutes, until top is firm and a toothpick comes out clean in the center.
Nutrition Information 
Serving size: 1 square; Serves 9
.
Calories: 160; Total fat: 3g; Saturated fat: < 1g; Sodium: 80mg; Total Carbohydrate: 30g; Dietary Fiber: 3g; Sugars: 18g; Protein 4g; Vitamin A: 248 IU; Vitamin C: 1.5 mg; Calcium: 56mg.
 Source: www.kidseatright.org
A PDF Version of News Notes to Parents is available HERE.
The June/July 2022 issue of the Wells County 4-H Newsletter includes the following information:
10 Year 4-H Members - We are excited to recognize you for your accomplishments as a 10 year member. Teh 10 year 4-H member form can be found on our website (one was mailed out to you on April 27th). The form can be dropped off, mailed or emailed to Linda, lbushee@purdue.edu, by JUNE 17th.
4-H Junior Ambassador applicants must gbe in grade 7, 8, or 9 as of January 1, 2022. Ambassador applicants must be in grade 10 or above as of January 1, 2022. Applications can be found on the Purdue Extension website. Interviews will be held Monday, July 13th at 6:30 PM in the Community Center at the 4-H Park. Applications are due at the Extension Office by June 24th. 
The Caley Memorial Award will be given to two 4-H members in Wells County who have shown outstanding qualities in the area of leadership, citizen ship, sportsmanship, and personality in their community, church, school and 4-H activities. Applications can be found on the Purdue Extension website and are due June 30th. 
YQCA will need to be completed for all 4-H members showing livestock. In-person workshops require online registration of $3 and the online training requires online registration of $12. The new YQCA website is yqcaprogram.org.
2022 4-H Rule books are now available for purchase at the Wells County Extension Office. The cost is $7 for pages, binder and dividers; $3 for just the pages. The full electronic version of the Rule Book can also be found HERE.
Fair Entry - All 4-H projects must be entered into Fair Entry by July 1st at midnight. By entering into Fair Entry, you will speed up the project check-in time at the fair, and assist the volunteers who organize the judging, shows and auction. Only enter exactly what you are bringing to the fair. If you are asked for a description of your project, please put it in. Please hit submit at the end. If you do not hit submit, your registration is not complete which can casue confusion at check-in.
4-H Record Book Signing - June 25th from 9 AM - 12 PM - the township club leaders will be available to sign record books so you can receive your completion certificate. Help will also be available during that time to purchase foam posters and poster sleeves and work on Fair Entry.
Indiana State Fair (July 29 - August 21) Information:

All horse & pony, goats, beef cattle, dairy cattle, llama & alpaca, sheep, swine, rabbits, cat, dog and poultry that will be exhibited at the Indiana State Fair must be entered in Exhibitor's Corner by July 1st. Exhibitor's Corner opened on May 17th and can be found HERE. 
The 2022 Indiana State Fair Entry book has been posted HERE
NEW for 2022! 4-H exhibitors in the beef, dairy, swine, sheep, dairy goat, boer goat, and meat goat departments are required to complete the new 4-H Animal Affidavit & Animal Husbandry Form. You can find the form HERE.
PDF version available here.
Upcoming Wells County and State Extension Events