Extension Does
Lawrence County
We improve lives and livelihoods by delivering tested and trusted educational resources. The Cooperative Extension Service is one of the nation's largest providers of scientific research-based information and education. It's a network of colleges, universities, and the U.S. Department of Agriculture, serving communities and counties across America. The Purdue Extension focuses on: Agriculture and Natural Resources, Human and Health Sciences, Economic and Community Development and 4-H Youth.

Featured Stories
Featured Stories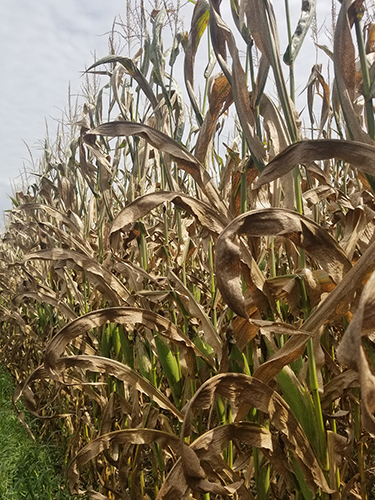 Indiana corn's tar spot epidemic could result in significant yield loss
The tar spot disease in field corn is causing concern this season across the Midwest, including Indiana. Purdue Extension's field crop pathologist, Darcy Telenko, expects this year's outbreak to result in significant yield loss.
Read More
Upcoming Lawrence County and State Extension Events