Conservation through Community Leadership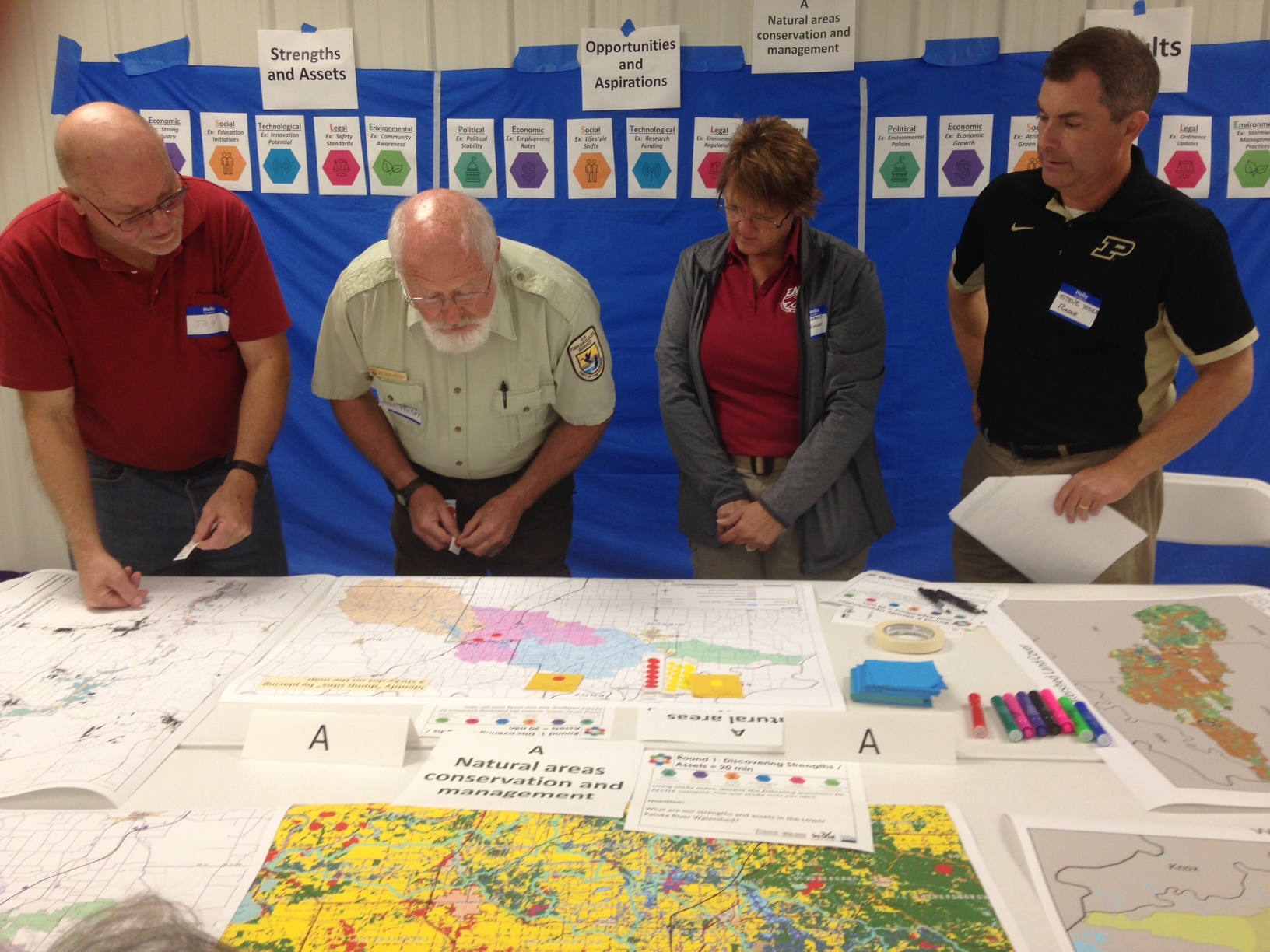 Communities face many challenges, and many of these are their natural resources. Natural resources are recognized as local assets with economic, ecological, and recreational benefits. Overall, the health of natural resources affects the quality of life in a community. Some natural resources issues, like water quality and open space, immediately impact individual and public health, but other concerns also take their toll. For example, insects, like the emerald ash borer, and diseases that target plants have a high economic expense and change the local landscape. On the other hand, loss of biodiversity (i.e., plant and animal species) has a longer-term ecological and economic impact that may not be readily apparent. Working collaboratively to address natural resource issues can make the community a better place to live. Natural resource management goals may include protection, conservation, and various degrees of consumption. A unique aspect of natural resource management is that these resources can have a variety of owners, which can create conflict. Specific natural resources are preserved for public use and are owned and maintained by the government for the public—for example, wildlife and navigable lakes and rivers—but these natural resources may reside on public or privately owned land. Varying goals of federal, state, and local governments, landowners, and the public create complications.
The Conservation through Community Leadership program serves as a roadmap for communities tackling complex land use and natural resource management challenges. The program provides information, tools, and resources to help communities work with diverse stakeholders to:
Identify issues of concern
Assess current community conditions and resources
Create a shared vision
Develop an action plan and implementation strategies
Local leads convene a working group to meet approximately four times with Purdue Extension facilitators who support community visioning, share innovative management strategies, and coach action plan development. 
Program Takeaways
Community groups participating in the action planning process will:
Increase their understanding of assessing ecosystem health and natural resource management options.
Apply decision-support tools to make decisions and take action on ecosystem health.
Form diverse community partnerships to create and implement land use or natural resource management action plans. These action plans may be designed to:

Identify and address natural resource issues in the community.
Update comprehensive plans.
Develop fundraising initiatives for specific projects.
Target Audiences 
The Conservation through Community Leadership program is designed for local leaders, government officials and staff representatives, nongovernmental organizations, and community members who want to participate in local natural resource decisions.