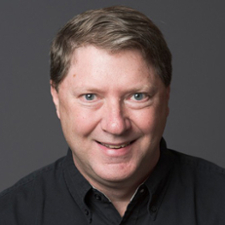 Bill Horan
Purdue Extension Educator, Wells County, Community Development, Agriculture & Natural Resources
Wells County
260.824.6412
Bill Horan has been the Extension Educator for Agriculture & Natural Resources (ANR) in Wells County since 1989. In 2005, he added the Community Development (CD) responsibility. He received his B.S. in Animal Sciences from Purdue in 1983 and served as a livestock extension agent in the U.S. Peace Corps (Tunisia) from 1983-1986. He completed his M.S. in Agricultural Economics from Purdue in 1989.
His involvement in community development is quite diverse. He is very interested in natural resources, land use and economic development issues, and he is an active member of the Wells County Area Plan Commission where he served as the President for eight years. He is also involved in cultural diversity and leadership development programs.
Bill is a member of the Navigating Difference (cultural competency) training team, and he also serves as a trainer for the Digital Ready Business program. He completed several Purdue or US-AID Farmer-to-Farmer projects in the following locations: Nigeria, Ethiopia, Tanzania, Costa Rica, and Vietnam.
featured works