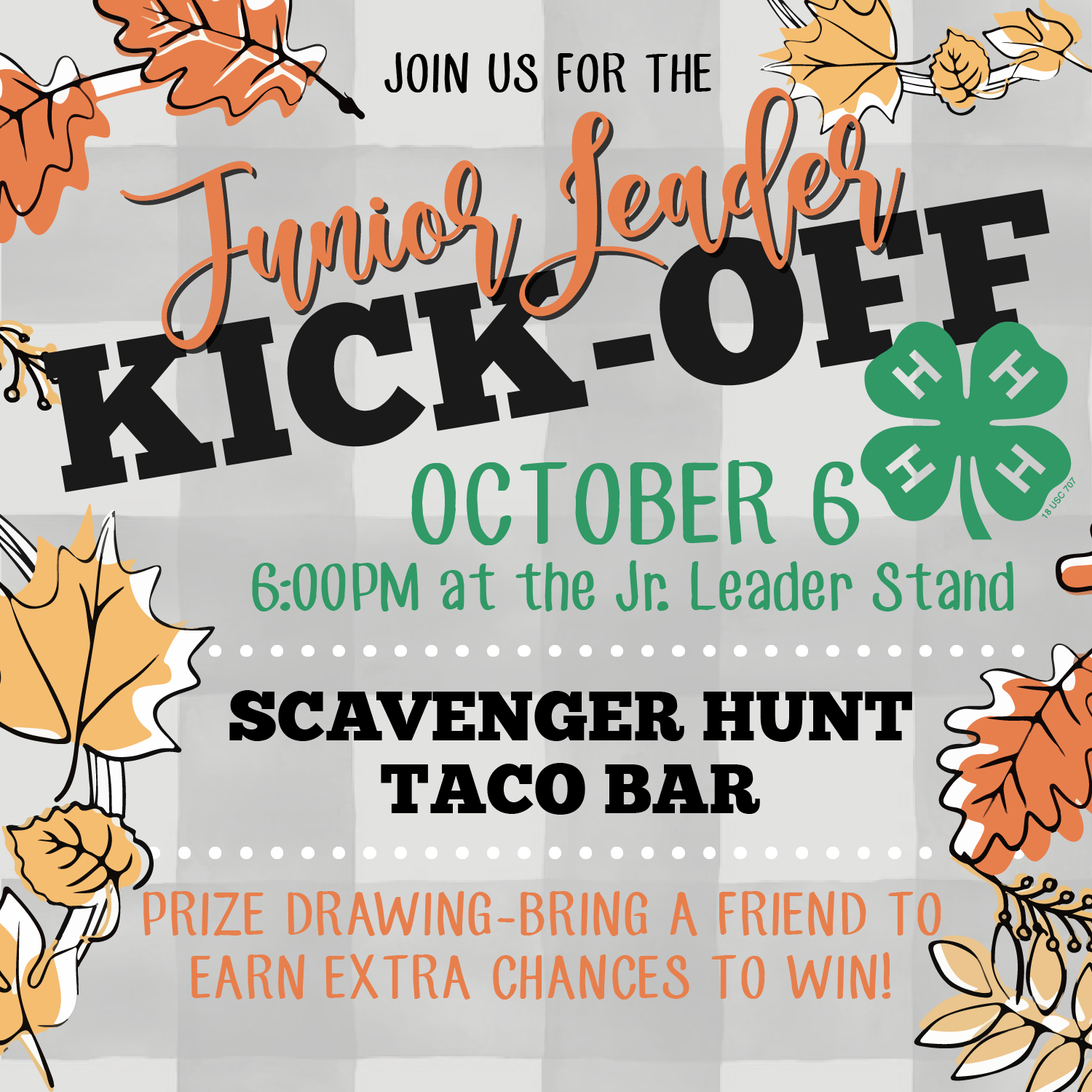 We are excited to invite you to the kick off meeting for the year!
Anyone in grades 7-12 are invited to participate, and feel free to bring a friend. The kick-off meeting will take place at 6:00pm on Thursday, October 6 at the Junior Leader Stand on the Fairgrounds. It will include a scavenger hunt and a taco bar! Be sure to wear comfortable shoes and RSVP at this link https://bit.ly/3LQ0eGp, by emailing lodmell@purdue.edu, or calling 812-275-4623.
Looking forward to kicking off a great new year with Junior Leaders!