~by Heather Strohm
Regional Extension Educator, Community Development – Purdue University
Business owners in 2021 have witnessed many aspects of operations change over the past 24 months. The small business space is always changing, but if you stay up-to-date on the latest new trends, you'll be ahead of the curve in 2021 and beyond! For a successful transition from "survive" to "thrive," consider implementing these marketing innovations:
Artificial Intelligence.

 

AI and other automated technologies might seem too "big" for your business, but investing in them could help you simplify intensive processes and grow your sales. The possibilities are endless!
Start Up Now!

 

The market is indicating that in 2021 starting a small business will be more affordable than ever. Smaller and smarter systems and manufacturing methods will reduce the costs of running a business. So, if you haven't started your venture yet, now may be the time to do it. Even in areas where business infrastructure costs don't decline, technology accessibility will increase. Plug-and-play features and a variable-cost basis will provide affordable access to large-scale business infrastructures, even for small firms.
Social Media is a Must.

 

Per a survey from Clutch, more than 70 percent of small businesses used social media in 2018, and that number is expected to grow over the next few years. Given this climate, it's crucial that your business is active on platforms like Facebook, LinkedIn, Twitter, and Instagram.
Hire a Social Media Influencer.

 

In addition to your independent social media efforts, you may benefit from hiring a social media influencer. These professionals specialize in increasing engagement rates and can leverage their large following to bring attention to your products or services. If you're serious about getting more eyes on your social media marketing campaigns, you may want to research influencers in your industry that can help.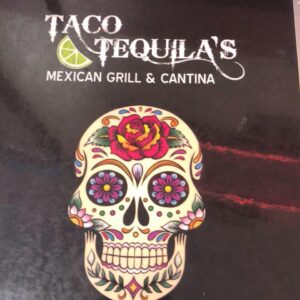 Taco Tequila was founded in the Wabash Valley with two locations more than seven years ago. Both locations are within 15 minutes of one another but within two vastly different communities. The initial location was established in downtown Terre Haute and the customer base is driven by local business patrons and Indiana State University staff and college students. The second location was established in a small town of less than 5,000 people and that location has a customer base driven by rural constituents of the counties (three county area), nearly 8,000 potential patrons. Each location must market and reach their customers differently.
Driven by their customer base, the rural location recognized the vital need for an organic marketing approach early on during the 2019 – 2020 pandemic year. The company location shifted the marketing strategy to a digital one in order to better connect with their customer base. Strategies included responsive consumer engagement online, delivery methods for their patrons and photos of their cuisine along with daily lunch and dinner specials for guests.
The restaurant has not only provided jobs but also a degree of cultural value to the region. Taco Tequila's new marketing strategy is leveraging these assets in 2021 in an effort to further endear itself to the community.