Nicole Hayden left teaching in 2013 to step into a new role on the family farm in southern Lake County after her mother-in-law retired from handling the farm's finances. In 2014, the two women attended the annual conference of Purdue Women in Agriculture together.
From bookkeeping and grain marketing to emergency preparedness and succession planning, the conference offered numerous topics that Hayden says fill an important gap. "In any business, there's extended education available, but there's not that much for us. If you're not in corporate agriculture, where do you go to keep learning?"
The Purdue Women in Agriculture team of Extension educators and specialists from around the state offers educational programs, resources and a supportive network to women employed in or involved with the agricultural industry.
Kosciusko County Extension Educator Kelly Heckaman has seen the organization's programming grow right along with women's roles in production agriculture and agribusiness. "In 2020 we're trying to meet every facet of the needs of women in agriculture because it's changed a lot," she says. But the overall message has remained consistent: "Women are equal partners in agriculture."
Hayden agrees. "Things are changing because the next generation is taking over," she says.
One such example is Purdue sophomore Abigail Powell, the organization's 2020 Emerging Woman in Ag Leadership Award winner. Powell, an agriculture business marketing and agricultural communications major who grew up in Marshall County, represented Young Ladies in Ag at the last Women in Agriculture conference.
"I want to be a spokesperson for women in agriculture," Powell says. "We are just as capable as anyone else, and we can bring valuable things to the table, especially on the business side and in communication roles."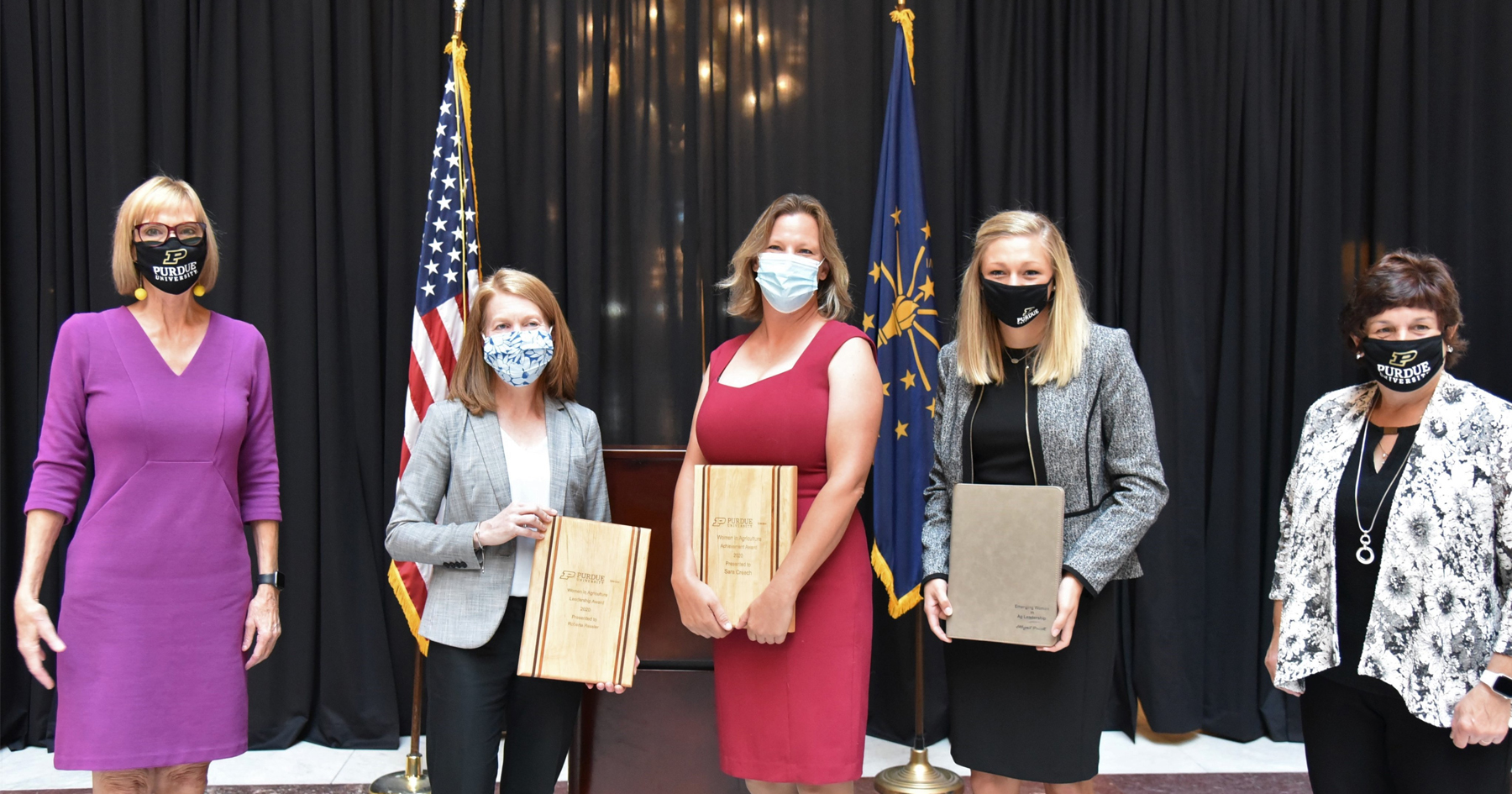 See how Extension served your Indiana community in the 2020 Purdue Extension Impact Report: extension.purdue.edu/annualreport/.