While some Indiana 4-H programs had to be moved online during the pandemic, some were virtual by design.
Early this year, Brooke Haldeman, Gibson County Extension Educator for 4-H Youth Development, was planning an online escape room event with David Ackley, former Pike County Extension Educator. Youth in grades 3 through 12 would choose topics such as science, mathematics, healthy living and reading/writing comprehension, answer a series of questions to solve a puzzle, gain the code, and unlock the virtual escape room.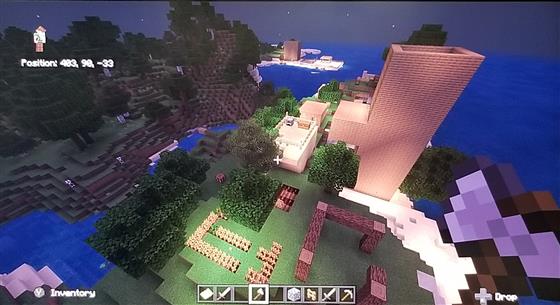 When COVID-19 hit, Haldeman and Ackley invited other counties to participate, resulting in 840 4-H members from 88 Indiana counties and a few other states joining in. The 10-week program offered two puzzles a week for each of three age groups.
More than 200 families joined a Facebook page where participants shared hints and tips, allowing 4-H youth to take a leadership role in guiding others toward a solution. "The part the kids enjoyed the most was the challenge and being able to share that with each other," says Haldeman.
Tabatha Carroll, Vigo County Extension Educator for 4-H Youth Development, wanted to reach youth her group might not normally interact with. Her thoughts went to gaming and youth who feel more comfortable meeting new friends online.
"Minecraft seemed like the perfect way to do that because it's safe and familiar to a lot of kids, and there's so much you can do in it as far as team building and leadership and working together with others," says Carroll. So she started a Minecraft 4-H Club.
Minecraft is an endless virtual world that players work together to create, building anything they like with different blocks. Players work toward achievements, so the club would log in and find out who needed help or wanted to work on a new goal. The group can build on their world each time players log in.
There are multiple ways to create what a player is building, so youth develop problem-solving skills. Players also mentor each other by sharing their skills and end up with new friends across the state or country.
See how Extension served your Indiana community in the 2020 Purdue Extension Impact Report: extension.purdue.edu/annualreport/.