St. Joseph County Resources
Purdue Extension - St. Joseph County offers programs in agriculture, health and human sciences, 4-H youth development, and economic community development.
Departments
Agriculture & Natural Resources
Contact Us:
Purdue Extension - St. Joseph County
125 S. Lafayette Blvd. 2nd Floor
South Bend, IN 46601
(574) 235-9605
Open Monday thru Friday 8-4:30pm
For More Information
For more information or to join the St. Joseph County Homemakers please call The Homemaker's President: Diana Kuhn at 574-209-3533.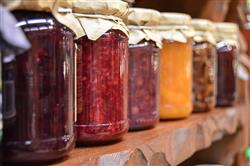 Home Preservation
View and Download various Food Safety and Preservation Publications.
We also sell "Complete Guide to Home Canning" in our office for $20.00.  Call us to make sure we have some in stock at 574-235-9605.  
If you are in need of Pressure Gauge testing please contact Karen Richey at Purdue Extension Marshall County 574-935-8545.  We are unable to test at this time. 
St. Joseph County 4-H Calendar
This Calendar is updated DAILY.  It holds all 4-H meetings, celebrations, judgings, and events held via Zoom, on and off the 4-H Fairgrounds.  
Annie's Project: Farming in Indiana's Cities and Urban Fringe
This six-week course is a discussion-based, interactive workshop bringing women together to learn from experts in urban agriculture, production, financial management, human resources, marketing and the legal field. There's plenty of time for questions, sharing, reacting, and connecting with your presenters and fellow participants. It's a relaxed, fun and dynamic way to learn, grow and meet other women urban farmers. 
For more information and to Register CLICK HERE.