Orange County Resources
What We Do
We improve lives and livelihoods by delivering tested and trusted educational resources. The Cooperative Extension Service is one of the nation's largest providers of scientific research-based information and education. It's a network of colleges, universities, and the U.S. Department of Agriculture, serving communities and counties across America. The Purdue Extension focuses on: Agriculture and Natural Resources, Human and Health Sciences, Economic and Community Development and 4-H Youth.
Contact Us
Purdue Extension Orange County
205 E Main Street, Ste 4 Paoli, IN 47454
(812) 723-7107
ORANGE COUNTY FAIR INFORMATION
The Orange County 4-H Fair is held annually at the Orange County Fairgrounds located on West Daniel Lane, Paoli Indiana. This time honored tradition gives local youth the opportunity to show off their hard work, and dedication to local agriculture as well as highlight their unique special interests and talents. 
For long time residents, the county fair can be a nostalgic event that brings back childhood memories of summers past and fun times with family and community. It provides them a chance to introduce younger generations to a great tradition.
The Orange County 4-H Fair offers daily events including livestock shows, friendly tournament games, 4-H Exhibit Hall full of local 4-H'ers projects, Kids Activity Hour, Fair Food and Fun.
Bring the family and enjoy a day at the Orange County Fair!
STAY TUNED FOR UPDATES ON THE 2024 ORANGE COUNTY FAIR!                                             
Additional Fair Week Information and Fair Judging/Show schedule can be found 
here
.
Featured Story
Featured Story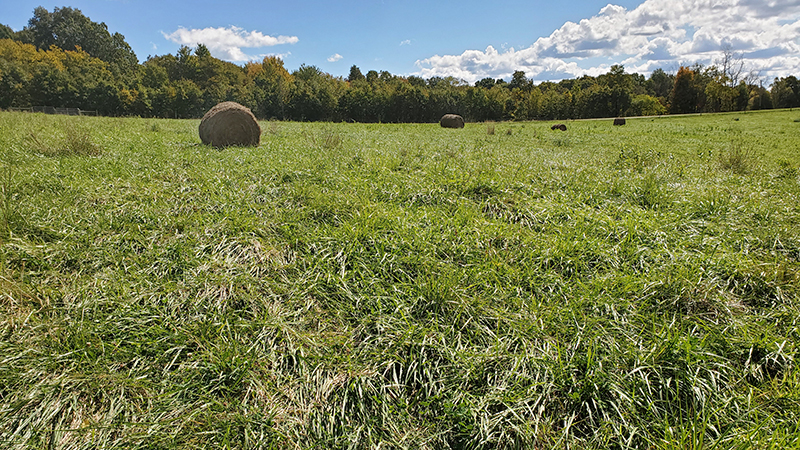 Upcoming bale grazing workshop to provide key industry insights
Aimed at the livestock industry, an upcoming bale grazing workshop will offer vital info on keeping animals on pasture, dealing with drought and renovating pastures.
Read More
Latest News from Facebook
Upcoming Orange County and State Extension Events