Boone County Resources
What We Do
Purdue Extension is a service tailored to meet the needs of Indiana, needs we know firsthand. Our educators, specialists, and volunteers live and work in all 92 Indiana counties. We provide the link between Land Grant research and Indiana citizens. In doing that we provide practical solutions to local issues. We provide information and expertise that's available in the form you want, when you want it. That's Purdue Extension, Indiana's home team advantage.
For additional information about Purdue Extension - Boone County, select from one of the following:
Featured Stories
Featured Stories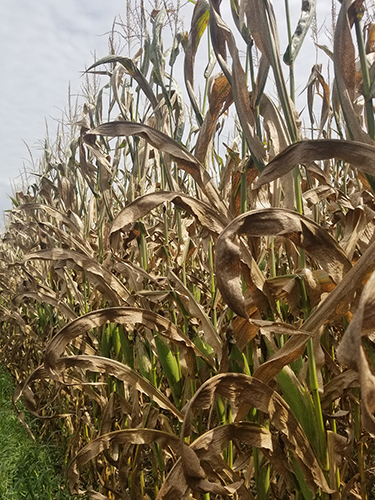 Indiana corn's tar spot epidemic could result in significant yield loss
The tar spot disease in field corn is causing concern this season across the Midwest, including Indiana. Purdue Extension's field crop pathologist, Darcy Telenko, expects this year's outbreak to result in significant yield loss.
Read More
Upcoming Boone County and State Extension Events