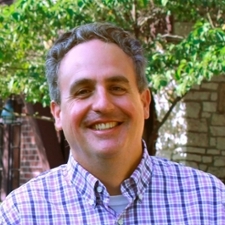 Michael Wilcox
Assistant Director and Program Leader for Community Development
Purdue Extension
Associate Director
North Central Regional Center for Rural Development (NCRCRD)
Community and Regional Economics Specialist
Department of Agricultural Economics, Purdue University
Senior Associate
Purdue Center for Regional Development
Purdue Campus Address
403 W. State Street
West Lafayette, IN 47907
wilcox16@purdue.edu
865-696-2267
he, him, his
Michael D. Wilcox, Jr. is Purdue Extension's Assistant Director and Program Leader for Community Development and Associate Director of the North Central Regional Center for Rural Development (NCRCRD). Michael is also a Community and Regional Economics Specialist in the Department of Agricultural Economics. As Assistant Director and Specialist, Michael furthers the mission of Purdue Extension by fostering innovative, high-impact Extension programs. Specifically, Michael provides motivation, strategy, vision, and coordination for the development and delivery of Community Development Extension programs that address the diverse needs in Indiana communities and beyond.
As Associate Director, Michael co-leads the NCRCRD's regional efforts focused on leadership and civic engagement, community resiliency and health and wellness. He is also a Senior Associate at the Purdue Center for Regional Development (PCRD), leading and supporting Center projects related to regional development.
Michael's Extension and research work integrates the economic, environmental and social dimensions of sustainability into addressing community and regional economic issues, with a focus on entrepreneurship, placemaking, and community capacity building. Michael has been involved in research and Extension projects centered on the marketing of tropical tree crops in western Africa and Latin America and conservation agriculture in southern Africa.