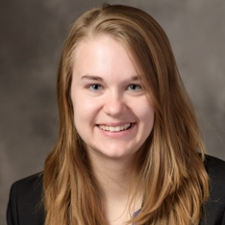 Mary Komenas
Purdue Extension Educator, LaPorte County, Community Development, 4-H Youth Development
LaPorte County
219.324.9407
Mary Komenas is a Community Development Extension Educator at Purdue Extension in LaPorte County. She joined the staff in 2012, and her Extension responsibilities include program planning, development, leadership development, collaboration, public citizenry, evaluation and reporting.
Mary provides LaPorte County citizens and others with educational programs and informational trainings on leadership and civic engagement, organization and community development and local government. She also helps provides Workforce Development trainings for community members as well as Small Businesses Digital Workshops. She has helped facilitate strategic planning for both nonprofits and cities/towns while also working in partnerships and collaboration with others to provide more dynamic programs.
Mary holds a B.S. in Public Service and Administration in Agriculture and a Master of Public Administration, both from Iowa State University.
featured works