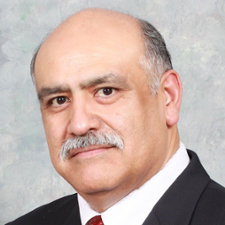 Jose G. Valtierra
Purdue Extension Educator, Lake County, Community Development
Lake County
219.755.3240
Jose G. (Lupe) Valtierra is a Community Development Educator with Purdue Extension in Lake County where his responsibilities include the development of innovative educational programs and the delivering of technical assistance and non-formal education programs that are designed to meet the unique needs of Indiana communities and regions. Topical areas include community leadership, grant and proposal writing, remote worker preparation, workforce management and workplace skills.

Valtierra has served as a Board member with Edgewater Health, the Boys & Girls Club of Northwest Indiana, Calumet College of St. Joseph, Diocese of Gary Catholic Charities, Indiana Latino Institute, Indiana Minority Health Coalition, NWI Quality of Life Council, Urban League of Northwest Indiana and the Council for Opportunities in Education, based in Washington, DC.

Valtierra, an Attorney Member of the Indiana Bar holds a Doctor of Jurisprudence from the Indiana University School of Law, and a Masters in Higher Education and Student Affairs from Indiana University. His undergraduate degree in Secondary Education was earned at Purdue University, West Lafayette, Indiana.