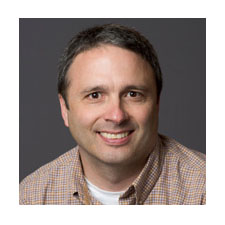 Jeff Pell
Purdue Extension Educator, Hendricks County, Community Development, Agriculture and Natural Resources
Hendricks County
317.745.9260
Jeff Pell is the Extension Educator for Community Development, Agriculture and Natural Resources in Hendricks County.  He has served in an Extension capacity for the past 17 years working with youth and adults in the 4-H program in Hendricks, Parke, Switzerland and Clay Counties.
In his current role, he works with various groups to implement and develop ag and community sectors to expand economic growth, leadership and innovation. He plans to provide support to local civic and government agencies with the potential to help develop community opportunities.  He is also very passionate about enhancing the value of public spaces.
Jeff's background is in Animal Sciences and Agriculture, receiving a B.S. degree in 1996 from Purdue University and M.S. degree from Murray State University in 2001.