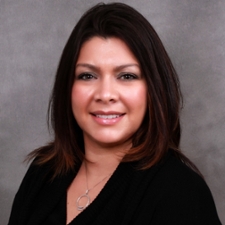 Gina Avila
Purdue Extension Educator, Porter County, Community Development
Porter County
219.465.3555 x53903
Gina joined Porter County Extension, as the Community Development Educator in 2022. She is a lifelong resident of NW Indiana. Gina received a B.A. in communications with a concentration in public relations and marketing, from Purdue Northwest and is pursuing a master's degree in business administration.
Gina is mission-driven and passionate about cultivating relationships. She has 20+ years of sales and marketing experience in profit and non-profit sectors. Prior to joining Purdue Extension, she served as Associate Director of NWI Area Health Education Center. Gina led the AHEC Scholars Program, a program designed to improve readiness skills for health profession students passionate about providing optimal heath care in rural and underserved communities. She collaborated with community health partners to provide didactic and community-based learning opportunities for scholars.
You will not find Gina with much free time outside work and school; she is actively living a very busy family life. You will find her beaming with pride at her kids' sporting events. She enjoys a great beach day, loves camping and is fond of cooking a big Sunday breakfast alongside her husband.
Gina is enthusiastic to apply her business acumen and leadership skills to support community development initiatives in Porter County.