Below listed are the 2021-22 barn superintendents.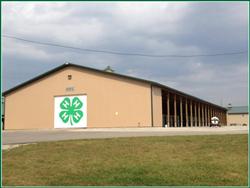 Dairy Barn Superintendent
Kevin Ariens
Dog Superintendent
Jane Huge
Horse and Pony Barn Superintendent
Colt Underwood & Trent Boswell
Llama/Alpaca Superintendent
Kate Skirvin
Poultry Barn Superintendent
Miriam Asher
Sheep Barn Superintendent
 Joel Flanders
In a few cases contact was made with individuals nominated and there was no return call despite a couple of attempts. These are the individuals who have consented to serve if selected. The 4-H Council will make a recommendation at its meeting later in August. The 4-H Youth Educator makes the final decision and will announce who will be serving by early September.