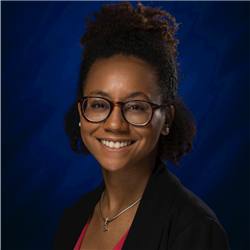 Kayla is our Community Development educator! She focuses on building up the Marion County community through leadership, economic and workforce development, local government education, and capacity building. You may know her from her former role as the Legislative Assistant for the Indiana House of Representatives. 
Read more to learn about Kayla's work at PEMC, her favorite restaurant, and more! 
When did you start working at Extension & what is your job title?
Dec. 2020, Community Development Educator
Where did you go to college and what was your major?
I graduated from Indiana University - Bloomington and majored in Political Science with minors in Spanish, Sociology, and Law & Public Policy.
What was the "aha moment" that got you interested in working with Purdue Extension?
I love the ability to utilize data to drive our education programming
What is the app on your phone you can't live without?
Podcast App!
Who inspired you most in your career?
My mom
What is your favorite restaurant?
My current favorite is GoldLeaf Coffee Shop 
What do you tell Alexa to play most often?
Most often I ask her to set a timer as I'm making coffee or cooking
What is one word you would use to describe PEMC?
Driven
It's your last dinner party on earth, you can invite 3 people that are not of blood relation to join you at your table. These people can be alive or dead. Who are they?
Issa Rae, Toni Morrison, and Shirley Chisholm
Last question, do you believe in ghosts? What about Aliens?
No ghost encounters, but I suppose they are real. Not an alien believer, though! 
Get In Touch With Kayla 
Kayla Wright
Community Development Educator