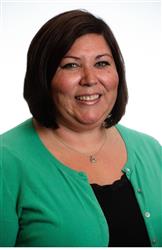 Meet Ashley Piland! She is one of our newest staff members on the Health and Human Sciences team and started with us back in December of 2020. Read more to find out all about Ashley! 
When did you start working at Extension & what is your job title? 
Health and Human Sciences and Family Resource Management Extension Educator 
Where did you go to college and what was your major?
Indiana State University (Proud to be a TREE!),  Recreation and Sports Management
What was the "aha moment" that got you interested in working with Purdue Extension?
All of the amazing signature programs they have to offer.
What is the app on your phone you can't live without?
Amazon
Who inspired you most in your career?
My grandpa! He has always inspired me to be kind and help everyone!
What is your favorite restaurant?
N/A 
What do you tell Alexa to play most often?
Lullabies and Bedtime songs or Alexa can you set a timer. (I have a toddler, haha!)
What is one word you would use to describe PEMC?
Amazing
It's your last dinner party on earth, you can invite 3 people that are not of blood relation to join you at your table. These people can be alive or dead. Who are they?
Stevie Nicks- One of my favorite singers
Ruth Bader Ginsburg- She has paved the way so much for women and is truly one of the great ones.
Scott Mutter- A photographer who creates these most amazing images.  Love to pick his brain.
Last question, do you believe in ghosts? What about Aliens?
Ghosts - eek!
Get In Touch With Ashley 
Ashley Piland
Purdue Extension Marion County 
Health and Human Sciences Educator