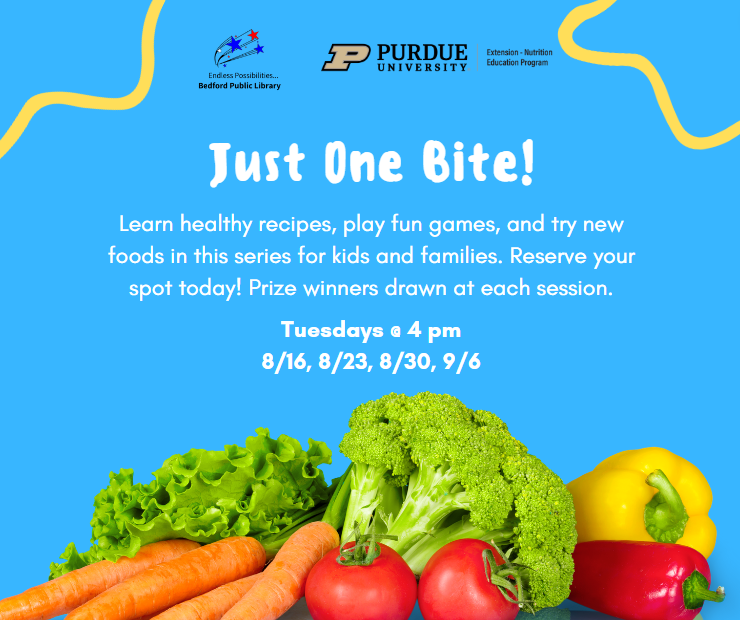 Explore new recipes, healthy habits, and more at Just One Bite with the Purdue Extension Nutrition program! Children, teens, and their caregivers can register to attend four sessions throughout August and September with a new topic each week. There will be food to taste at each session, plus prizes!
Classes: Tuesdays through the month of August and September from 4-5pm; 8/16, 8/23, 8/30, & 9/6
Registration required, call the Bedford Public Library to sign-up, 812-275-4471.