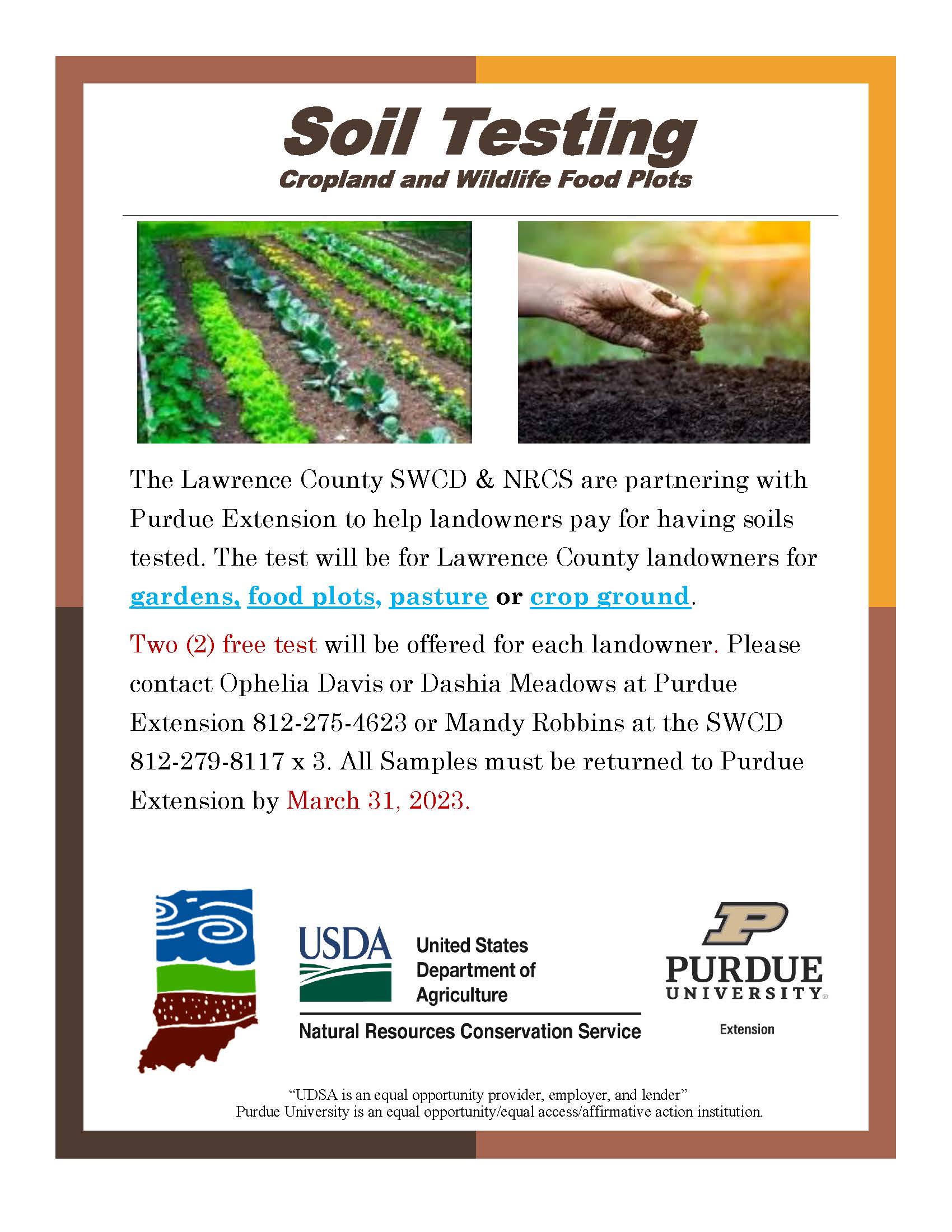 The Lawrence County Soil & Water Conservation District(SWCD) and Natural Resources Conservation Service(NRCS) are partnering with Purdue Extension to help landowners pay for having soils tested. The test will be for Lawrence County landowners for gardens, food plots, pasture or crop ground.
Two (2) free test will be offered for each landowner. Please contact Ophelia Davis or Dashia Meadows at Purdue Extension 812-275-4623 or Mandy Robbins at the SWCD 812-279-8117, Ext. 3.
All Samples must be returned to Purdue Extension by March 31, 2023.
Need to borrow a probe? Find out additional resources here.