Purdue Extension agriculture and natural resources educators serve as an unbiased information source for communities in Indiana on topics like production agriculture, small farms and natural resource conservation. Their job is also to connect these topics in Indiana with countries across the world.
Ten Purdue Extension agriculture and natural resources (ANR) educators visited Tecnológico de Costa Rica (TEC), a public university in Costa Rica, to see how their faculty provides outreach to local communities. Unlike in Indiana, faculty at TEC have to submit an outreach proposal tied to research to get support and time allocated for the project.
"The goal of the trip was to provide our ANR educators with an international experience that showed how other public universities in developing countries are addressing extension and how they're supporting and connecting with local communities," explained Henry Quesada, Purdue Extension's agriculture and natural resources program leader.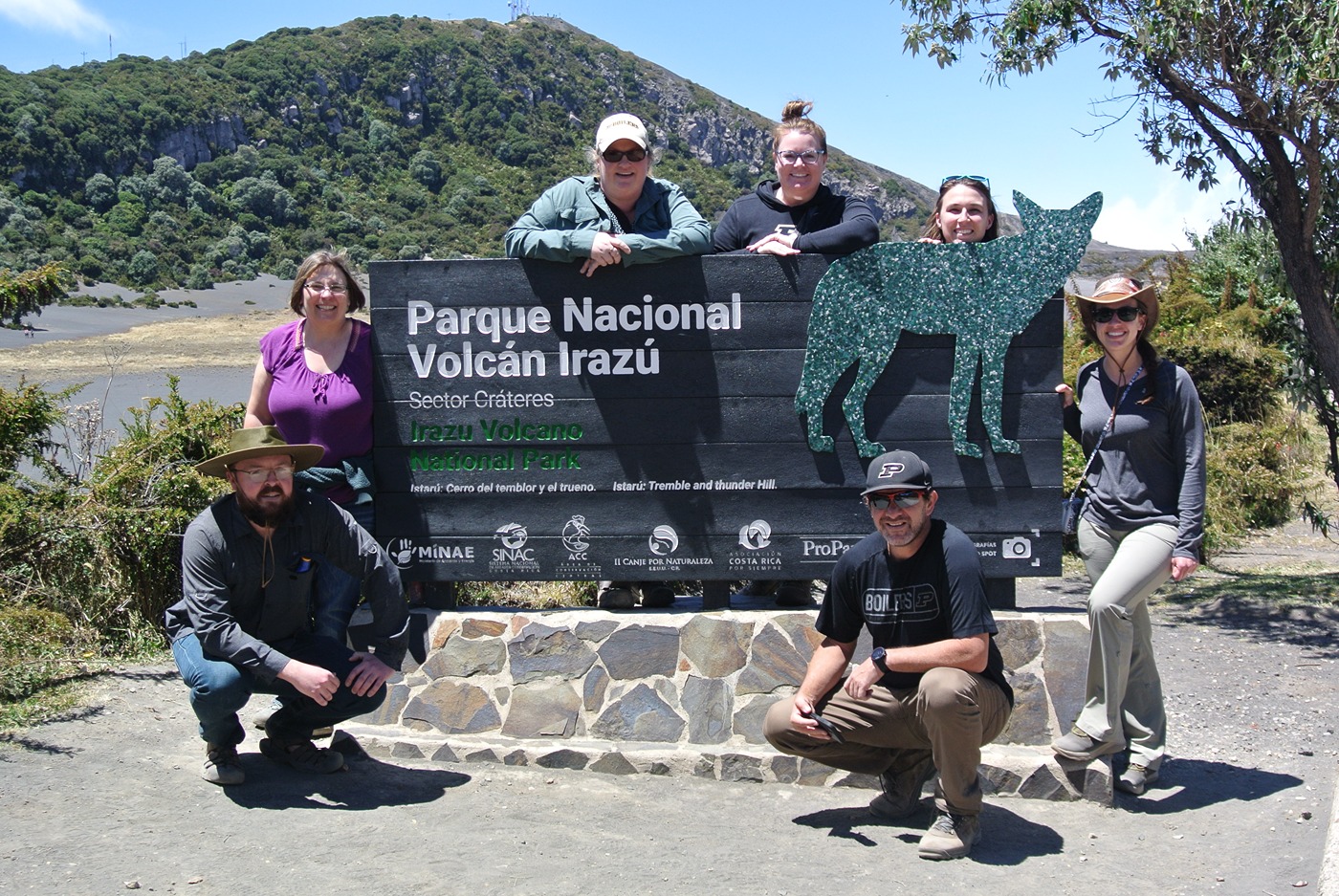 For ten days, the Indiana educators traveled throughout Costa Rica with TEC faculty learning about popular grown crops like coffee, potatoes, and cacao production and renewable energy projects. Quesada, who grew up on a farm in Costa Rica, spoke to the importance of conservation and sustainable practices as a way of life in the country. The educators learned why the protection of the forest is important and how renewable energy from hydropower, geothermal, solar and wind sources play a critical role in agriculture and communities across the country.
Pat Williams, agriculture and natural resources educator in Purdue Extension – Tippecanoe County, shared that the experience not only expanded his knowledge of the culture and people in Costa Rica but also made him question how we can bring more sustainable practices through renewable energy to Indiana.
"Personally, this trip added to the essence of who I am. Professionally, it connected me with my peers in a way not possible through normal in-state interactions and I have a better understanding of what they are involved with locally," said Williams.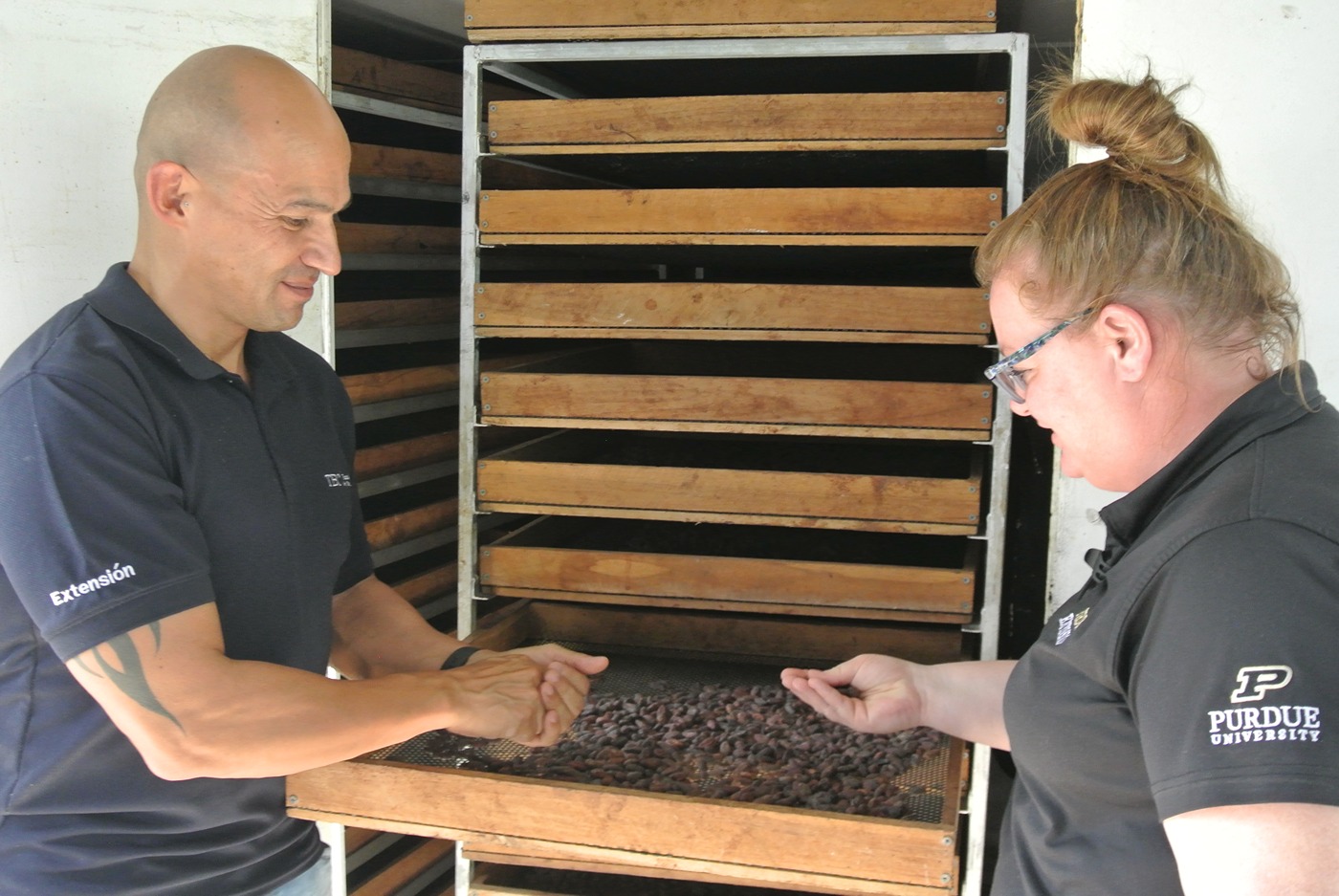 For Jessica Outcalt, agriculture and natural resources educator in Purdue Extension – Grant County, the experience showed how international extension is different than in Indiana and how those differences can lead to innovation and collaboration.
"International experiences are so powerful – it's so easy, especially as a county-focused educator, to become very inwardly focused and miss what's going on in the world around us. But being exposed to something as simple as another language spoken more than English, experiencing the humid tropical weather firsthand, or talking to growers about the challenges they face and the needs they have can open your eyes to what's important on a global scale as well as a farm or town scale," said Outcalt.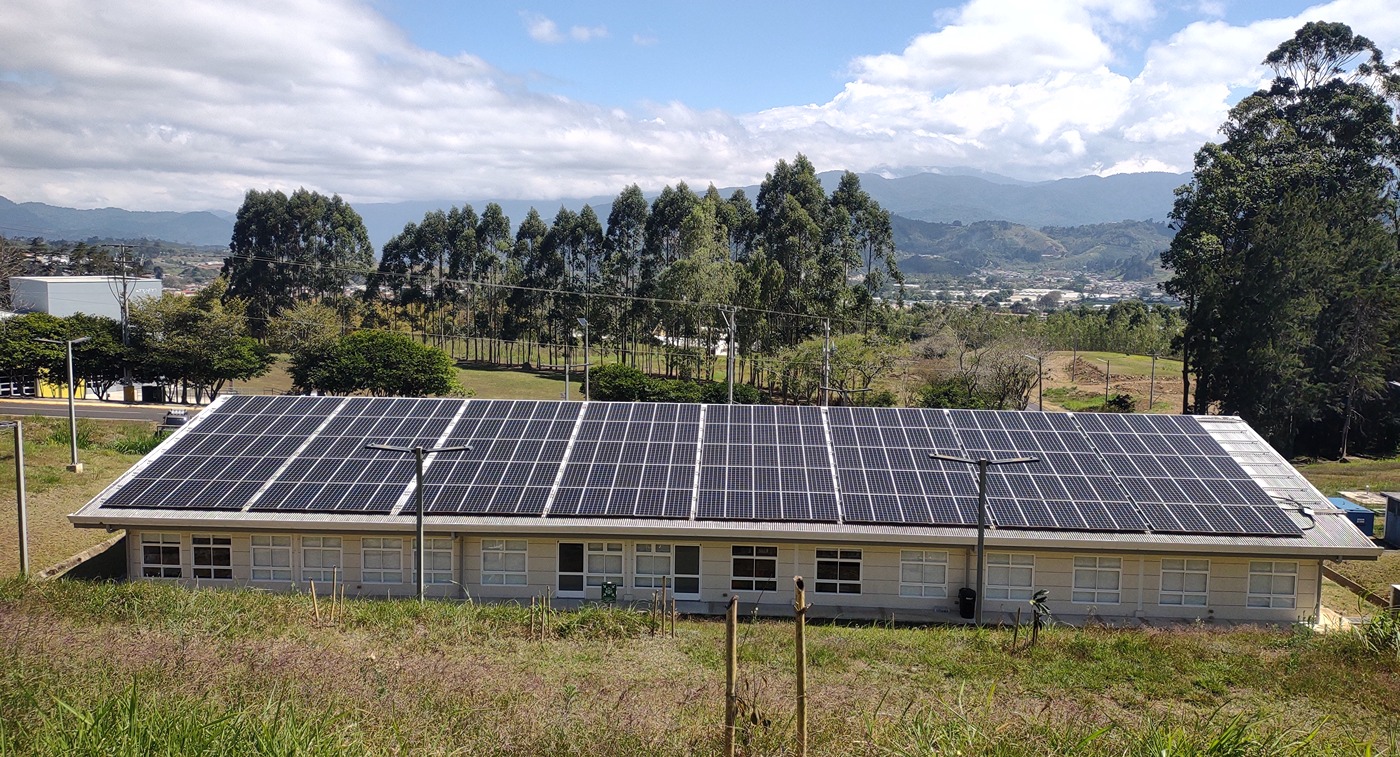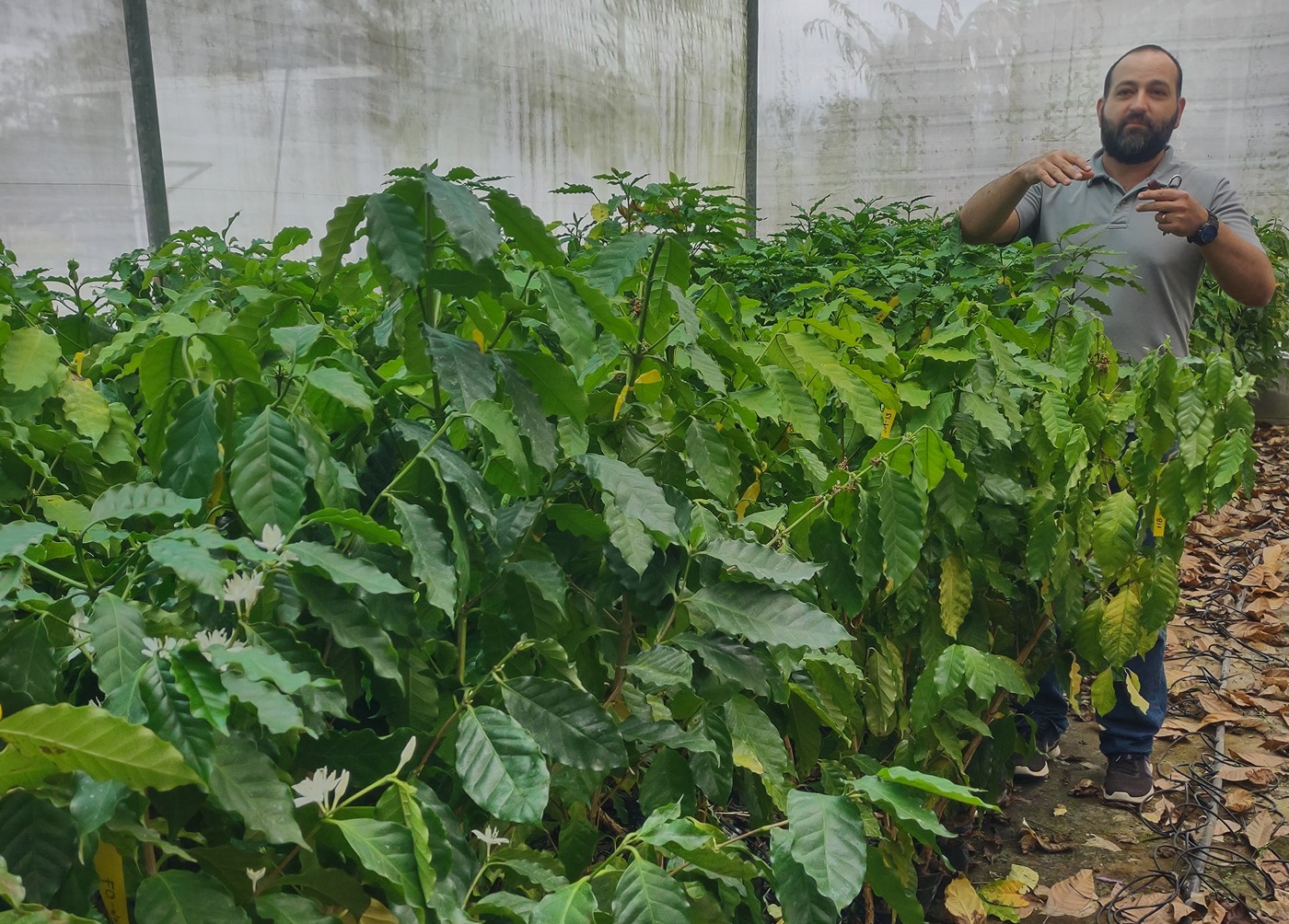 Since traveling abroad, Outcalt has begun working on a publication summarizing ways homeowners can make their home, lawn and garden more sustainable, energy and resource efficient and wildlife friendly. She credits learning about the Blue Flag initiative by TEC as inspiration for the project. The program began as a way to certify beaches and other natural resources as showing efforts to become more sustainable.
"International extension faces a lot of different challenges – farming is so different than commercial agriculture is here, but they face a lot of the same ones we do – meeting needs, measuring impacts and building connections are vitally important to extension in both places," adds Outcalt.