As more farms adopt precision agriculture technology, the industry will need people with proven skills in Geographic Information Systems (GIS), data science, programming, unmanned aerial vehicles (UAVs) and equipment.
Purdue Extension's Digital Agriculture Curriculum prepares participants for early jobs in agriculture through experiential learning in precision agriculture technology.
Curriculum Overview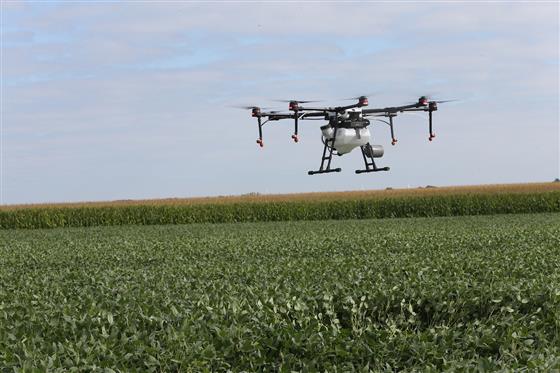 The curriculum is designed for:
High school juniors/seniors
Community/junior college students
Career center patrons
Early career professionals
Units include:
Soil Nutrient Management
Plant Nutrient Management
Integrated Pest Management
Applied Information Technologies
Data Management
Precision Agronomy
Precision Equipment
UAV Technologies
Facilitator resources include:
Detailed instructor manuals with required equipment lists
90+ student activities
Comprehensive PowerPoint slides
Educator training workshop
Support from Purdue Extension Digital Agriculture specialists
Core Competencies 
Those completing the course will:
Understand basic soil science, interpret soil tests, plant science, and plant tissue tests, and generate fertilizer recommendations.
Pilot UAVs for remote sensing and imagery interpretation.
Employ various sensing platforms, computer programming languages and internet of things (IoT) technologies to create basic software and agronomically useful devices.
Implement data management practices to understand, clean, analyze, visualize, interpret and summarize data using various software.
Learn to work with a GIS to develop variable rate technology prescriptions.
Sign up at cvent.me/N9KDNn or contact us for more information!

Austin Pearson, agriculture and natural resources educator,
           Purdue Extension – Tipton County, 765-675-1177, pearsona@purdue.edu 
John Scott, Digital Agriculture Purdue Extension coordinator, 765-894-1694, scott42@purdue.edu