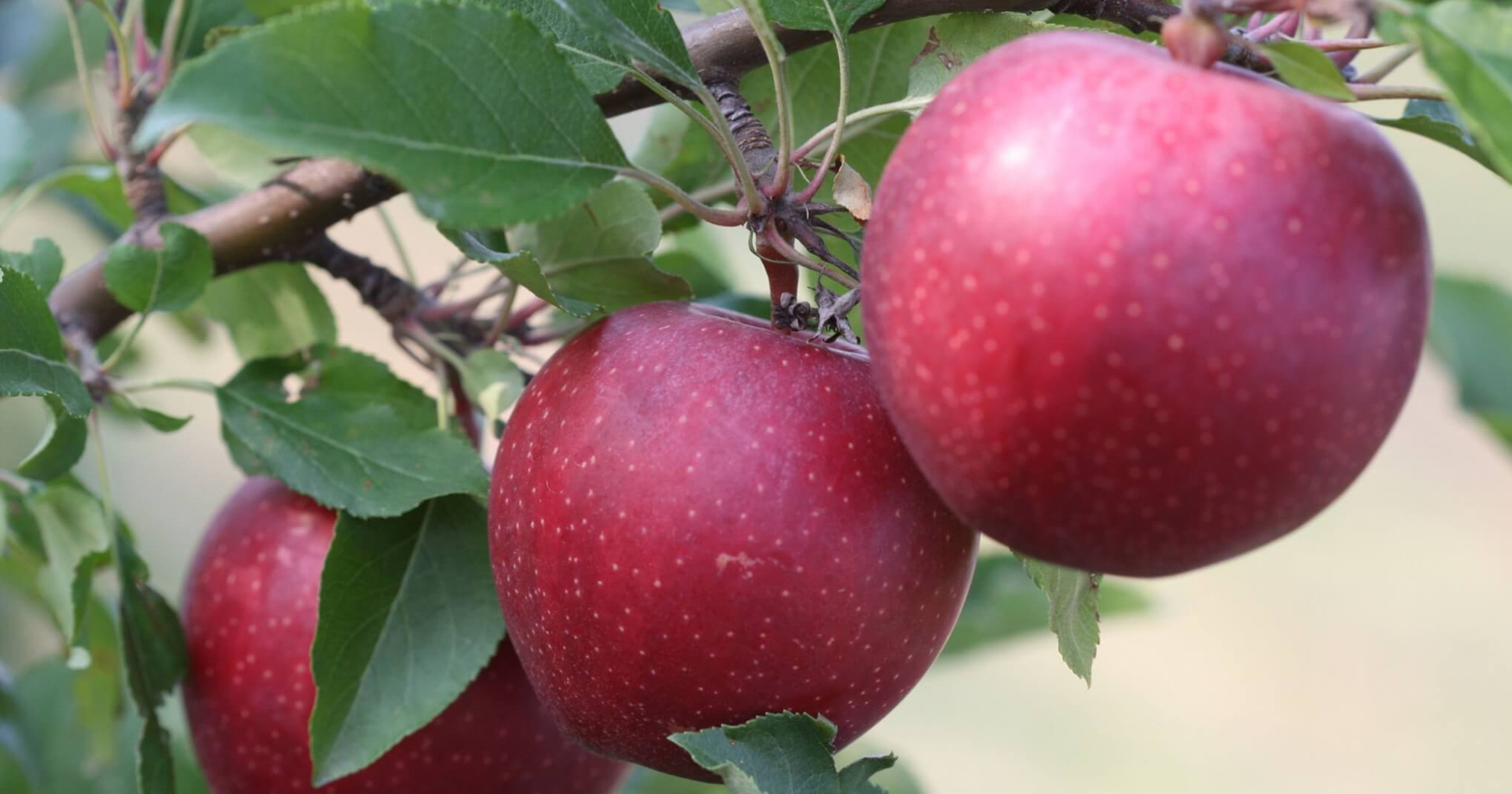 Peter Hirst, Purdue Extension fruit specialist, said that although apple harvest is down 70 percent in Indiana, visitors can still find quality fruit. Some apple varieties are heartier than others and others weren't mature enough to be significantly damaged. Even within a farm, frost damage can vary because of the complexity of how the cold air moved and how long it lasted.
He explained that while the apples may not be as cosmetically appealing as in past years, they are still great to eat.
"Sometimes with frost damage, it will create some scars on the outside of the apple. It is still perfectly safe to eat and will taste good, but it may not be quite as pretty," said Hirst.
Most apple varieties can be grown successfully in Indiana and shoppers can expect to find many different varieties at an orchard or farm market. Purdue bred varieties – Pixie Crunch and Gold Rush, are some of Hirst's favorites.
"Pixie Crunch is a smaller apple that is crimson red with a crisp flavor and is a good eating apple. I also like Gold Rush. It's a high acid, high sugar apple with a rich flavor that is great for baking or making cider. It matures later in the season, so people should begin seeing it here in October. Both of these varieties seemed to have survived the early frost."
"The bottom line is, many growers do still have apples and some should still have u-pick options. The other traditional activities at these farms like the pumpkin patch or petting zoo, will still be open."