One of the many ways Indiana 4-H'ers find themselves applying learned skills is through exhibiting projects at county fairs and the Indiana State Fair. Two 4-H'ers from Wayne County share their lessons learned.
Overcoming obstacles
For Ashton Brandt, this past 4-H season has been one full of challenges and victories. Brandt is a six-year 4-H member of Boots and Saddles 4-H Club, Indiana 4-H Ambassador and a member of Junior Leaders in Wayne County. Through 4-H, she has exhibited her horse, Zip Terrific Kiss a.k.a. Zip, for three years.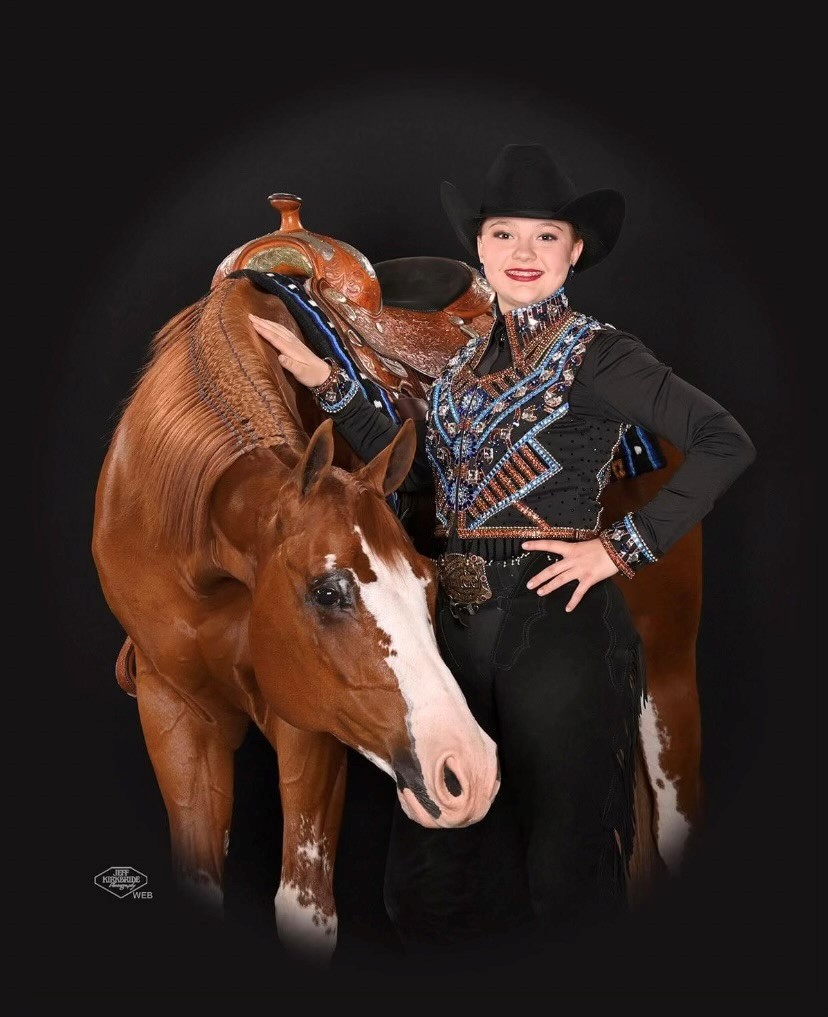 "Every day, I go to the barn to clean stalls and work with Zip to work on showmanship. I'm constantly riding to keep him in shape for the season," says Brandt.
In February, Brandt noticed something was wrong with Zip at a horse show during a ride. Zip had torn his hamstring and needed to begin rehabilitation for recovery.
"Every day before and after school, we would do therapy to help him get better. The hardest part was getting him adjusted to being hand walked," added Brandt.
After months of therapy, Zip is on the road to recovery and Brandt is enjoying exhibiting him at 4-H shows. At the Indiana State Fair, Brandt and Zip were named first place in English showmanship, English equitation, and Western pleasure. They were also named Grand Champions in English showmanship and English equitation. They earned fourth place in Western showmanship and Western horsemanship.
"My favorite part about showing horses is learning about the horse and bonding with them. It's important to be compatible and know how to connect with the horse," says Brandt.
Brandt encourages interested youth to think about doing a horse project even if they don't own a horse.
"4-H is a great starting point for anyone with so many different involvement levels in many interest areas. For the horse project specifically, you can even participate by completing a research poster to turn in as a horse and pony completion."
Seamstress rising
"The first time I sewed was in kindergarten for Mini 4-H and I made a little pincushion," says Aubrey Bihl, 4-H member of Franklin Flyers 4-H Club and Junior Leader in Wayne County. From an early age, sewing has been an interest for her and 4-H continues to help her strengthen her sewing skills and knowledge.
"For my project this year, I chose Dress Up wear and I made a green dress. I wanted to try a different fabric other than cotton because when I'd sewn before I mainly used cotton, which was a very easy fabric to work with, and I wanted to try something more difficult to challenge myself a little more," says Bihl. "I made darts, an in-seam pocket, did a machine blind hem and hand stitched a hem."
Each year, Bihl spends time during the summer in her grandma's sewing room learning new techniques and taking on new sewing projects. Bihl says she enjoys spending time with her grandma and mom while working on sewing projects.
"I learned how to sew on a shank button. I also made Raglan sleeves which were really droopy and really big and so I had to hand sew those all around."
Bihl was chosen to exhibit the dress at the Indiana State Fair this year and received a blue ribbon for her work. She plans to wear it for school picture day and the fall sports awards program.
For youth looking to join 4-H or start a sewing project, Bihl shares her advice. "Try new things and don't be afraid to mess up because you're going to mess up a lot. And do what you enjoy."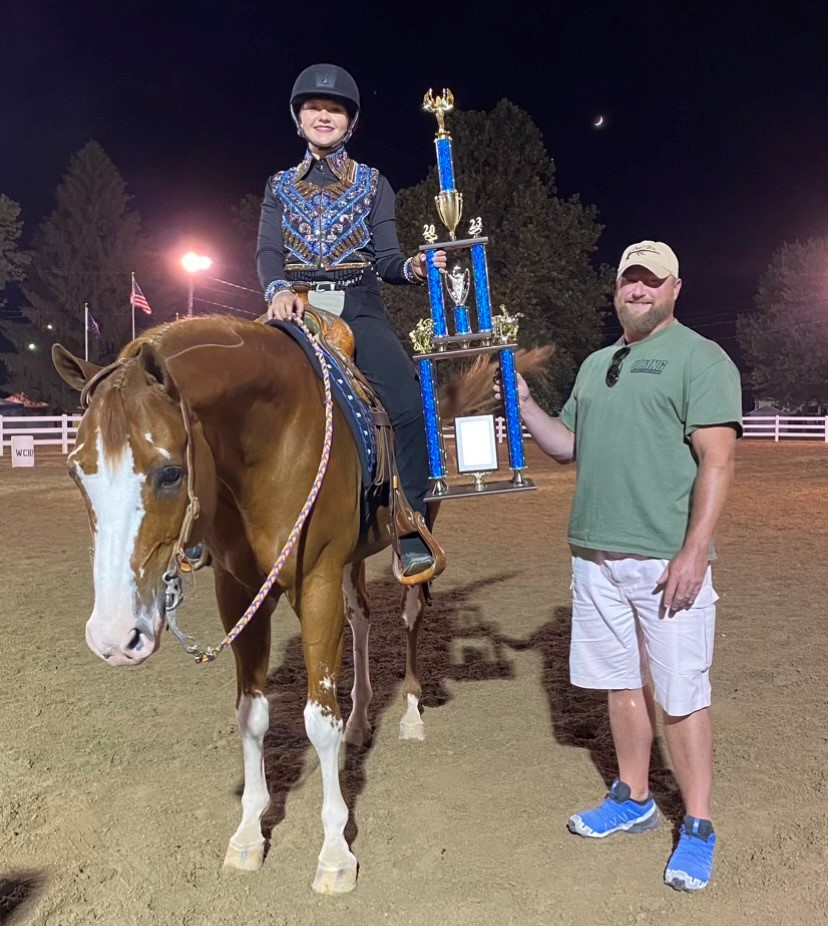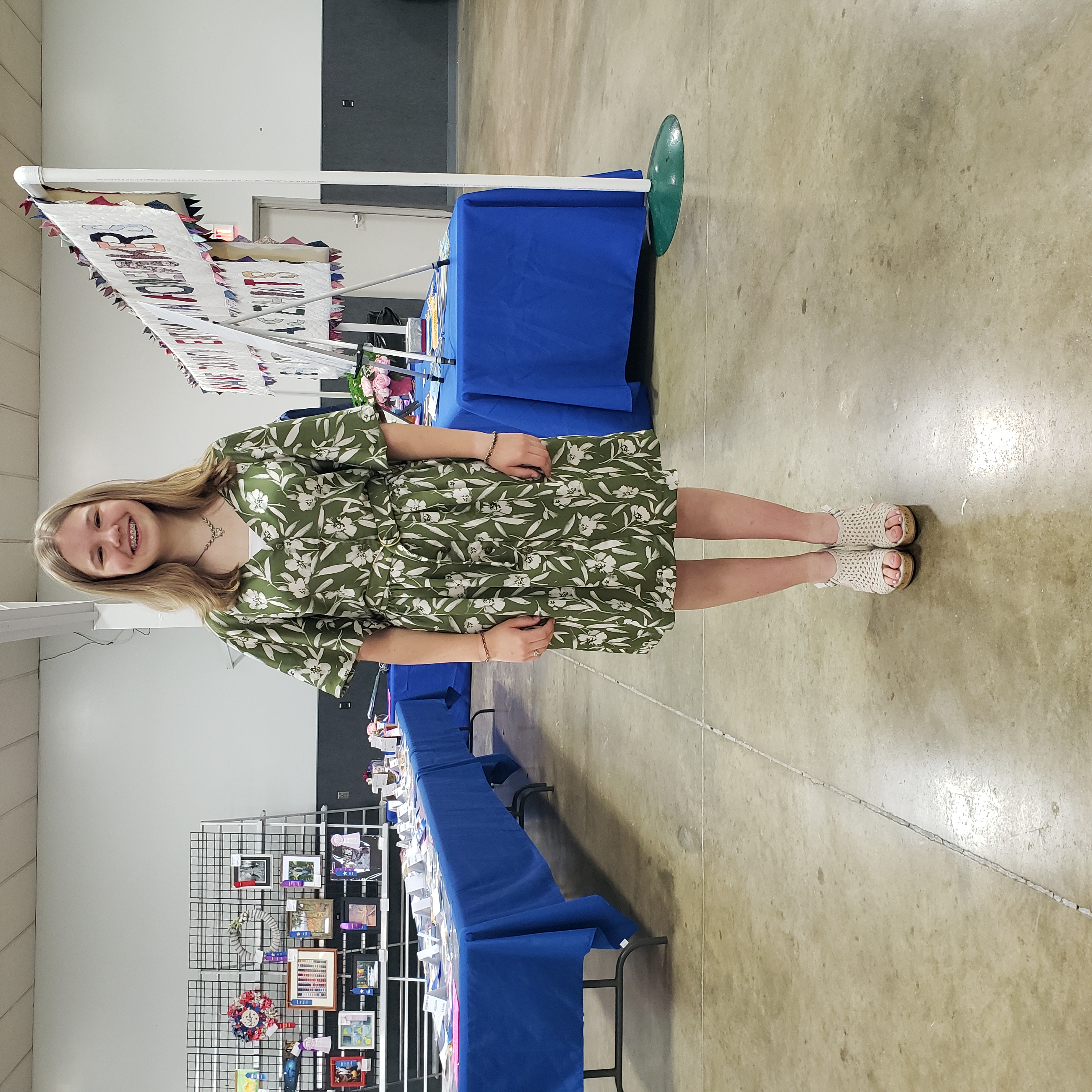 Shain Wyka, who won the Horse and Pony Senior Versality class in 1995 and is a long-time 4-H friend of Ashton Brandt's mom, Britney, presented the Senior Versatility trophy to Brandt at the 2023 Wayne County Fair.
Aubrey Bihl poses with the dress she made and exhibited at the 2023 Wayne County Fair and Indiana State Fair.