Military veteran farmers, or those interested in starting a career in farming, are invited to join National AgrAbility for a Veterans in Farming Regional Workshop in Indianapolis June 6-8.
Sessions will include veteran farm programs and resources, farming with a disability, business planning, land access and estate planning. Veterans, service providers, agriculture professionals and occupational and physical therapists are encouraged to join for educational sessions and to network with other peers and professionals. The last day will consist of tours of veteran-owned agricultural businesses.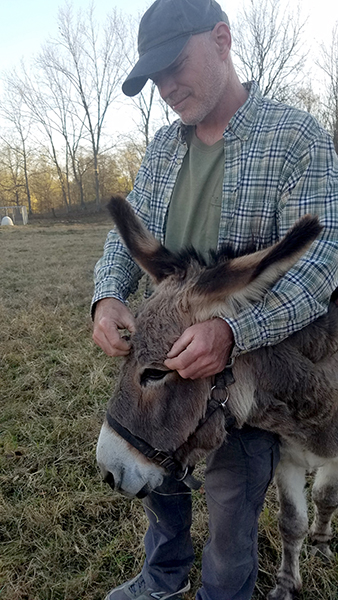 "Veterans have served the nation in uniform and many of them want to serve on farms now," said Joe Ricker, AgrAbility veteran outreach coordinator. "Farming allows them the opportunity to be challenged and provides some therapeutic values after service. Tied with AgrAbility and their passion to help people with physical challenges, we expect this workshop to be valuable to both the veterans and those that help them."
Registration and additional information can be found online. The three-day conference costs $125, or attendees can attend the first two days for $75. Registration is open through May 31.
The workshop will be held at the Hilton Garden Inn, 8910 Hatfield Drive, Indianapolis, from Tuesday, June 6, through Thursday, June 8. A room block rate of $127 a night is available at the Hilton Garden Inn through Tuesday (May 9). Contact Tess McKeel at tmckeel@goodwillfingerlakes.org or 585-447-9015 if you are in need of a wheelchair accessible room.
The National AgrAbility Project (NAP), hosted at Purdue University's Breaking New Ground Resource Center, works to enhance the quality of life for farmers, ranchers and other agricultural workers with disabilities.