From the depths of Earth's soil to outer space, Indiana 4-H is providing youth opportunities to explore new passions and build upon existing skills.
In collaboration with Arizona State University, University of Illinois, and University of Florida, Indiana 4-H received a grant from the International Space Station National Laboratory (ISSNL) in partnership with the Center for the Advancement of Science in Space (CASIS). Through the 4-H Multi-State Space Exploration Consortium grant, 12 youth from each state were selected to participate in the first Higher Orbits "Go for Launch! 4-H in Space!" event hosted at the Kennedy Space Center in Cape Canaveral, Florida. Higher Orbits aims to increase students' interests in science, technology, engineering, arts and math (STEAM).
The participating teens learned from Michelle Lucas, Founder and CEO of the Higher Orbits Foundation and Purdue University graduate, and Astronaut Jim "JR" Reilly. Reilly gave them a tour of the space shuttle, Atlantis, answered questions and shared what considerations are important for living on the moon and Mars.
Our future is bright with our Indiana 4-H leaders! This group of youth represented Indiana, their respective counties and their families well."

- REBECCA HOLBERT, Vermillion County Extension Director and 4-H Youth Development Educator
"This trip was a once in a life time opportunity for our 4-H'ers," said Rebecca Holbert, Vermillion County extension director and 4-H youth development educator who coordinated the trip.
4-H'ers were split into teams with one member from each state and given a mission to design and present an experiment related to space exploration that would fit in a 128 cubic inch box. Experiments ranged from composting processes to supplementing protein from various sources.
Nolan Williams, Vermillion County 4-H alumnus and first year engineering student at Purdue University, was on the multistate winning team whose experiment will be conducted on the International Space Station in 2023. The experiment will test the efficiency of Spirulina growth under different lighting conditions in space with a goal of feeding astronauts on future expeditions.
Spirulina, an organism that grows in both fresh and salt water, is a type of cyanobacteria, often referred to as blue-green algae, that can produce energy from sunlight via photosynthesis. A single tablespoon of dried spirulina powder contains four grams of protein and is packed with other nutrients.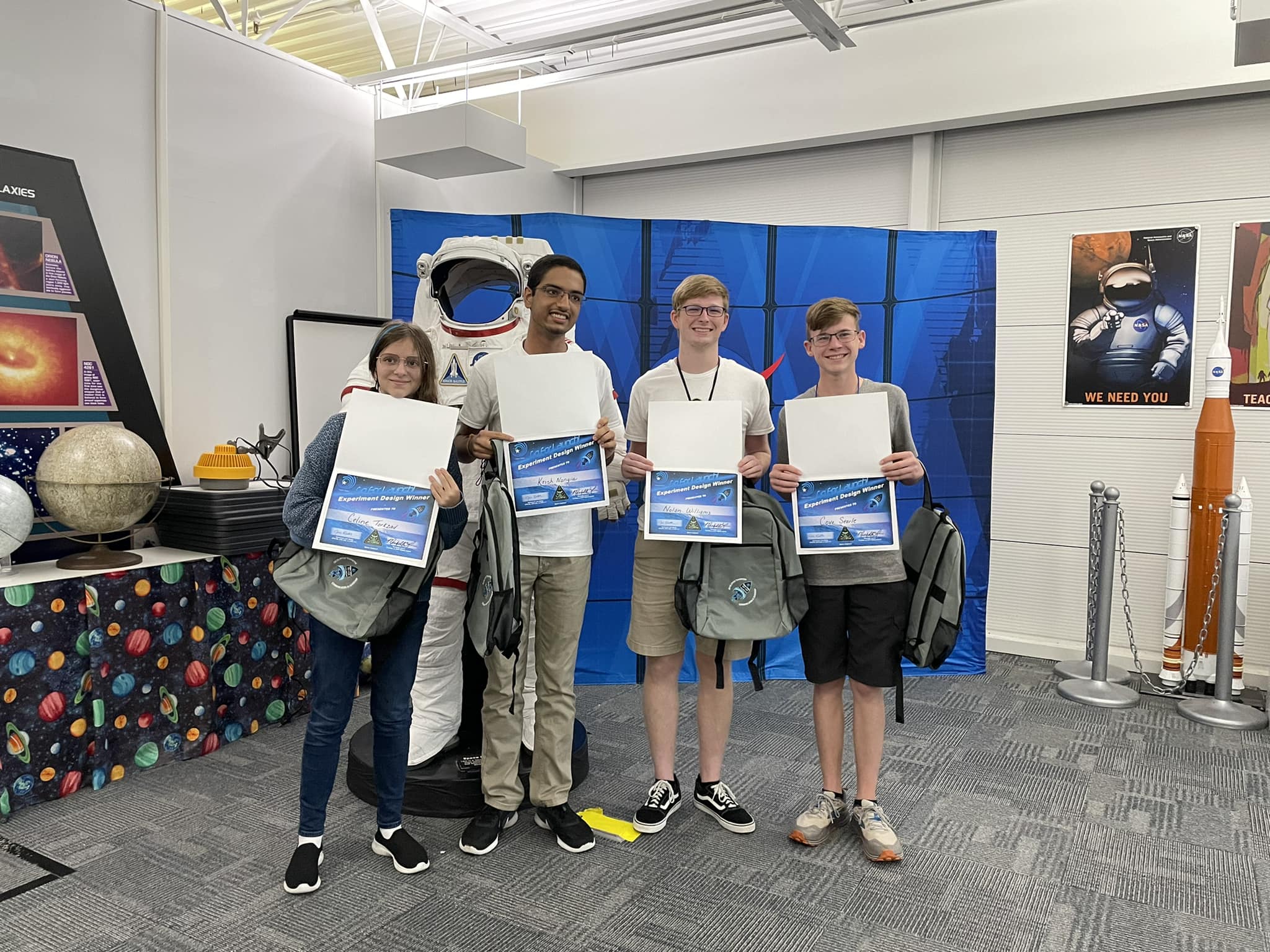 "Our team deliberated for a while on what we would like to test in our experiment. Ultimately, Astronaut Reilly's accounts of how challenging it is for astronauts to maintain appropriate levels of protein led us to our project," said Williams.
A requirement of the grant was that attendees would teach about space and space exploration in their communities with a goal of reaching 100 youth. The Indiana team has reached 214 additional youth via the Teens as Teachers Space track, with future teaching sessions scheduled.
"Our future is bright with our Indiana 4-H leaders! This group of youth represented Indiana, their respective counties and their families well," said Holbert.
"The entire experience was inspiring. It was great to see the amazing creativity from everyone in the other projects along with visiting the Kennedy Space Center and meeting Astronaut Reilly. It helped me realize what I wanted to do specifically in engineering," added Williams. "One day, I want to be an astronaut. My first small step is finishing my first year at Purdue with a good GPA."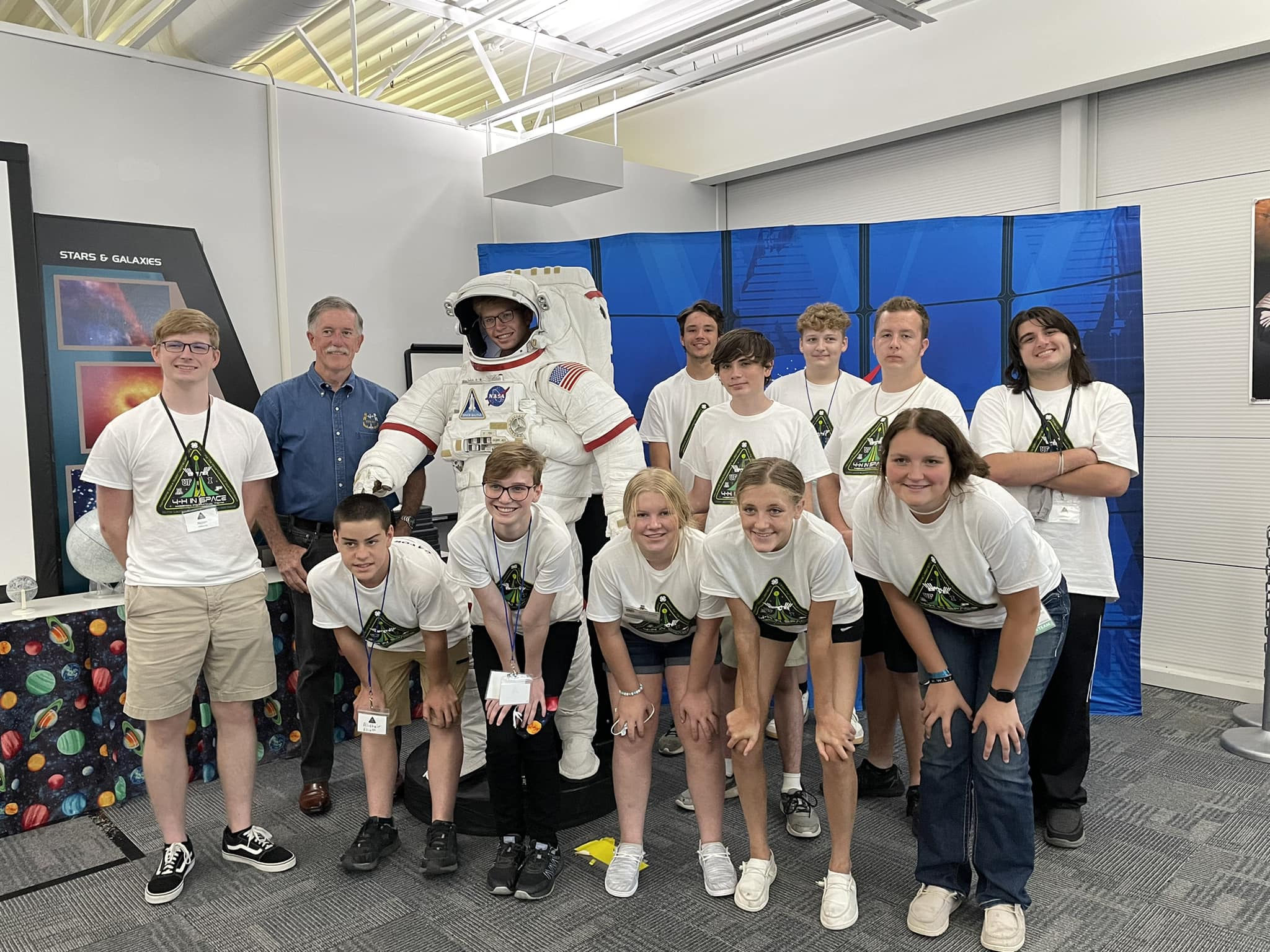 THIS STORY IS AN EXCERPT FROM THE 2022 PURDUE EXTENSION IMPACT REPORT. READ THE FULL REPORT 
HERE
.