Crisis Call Center Training Program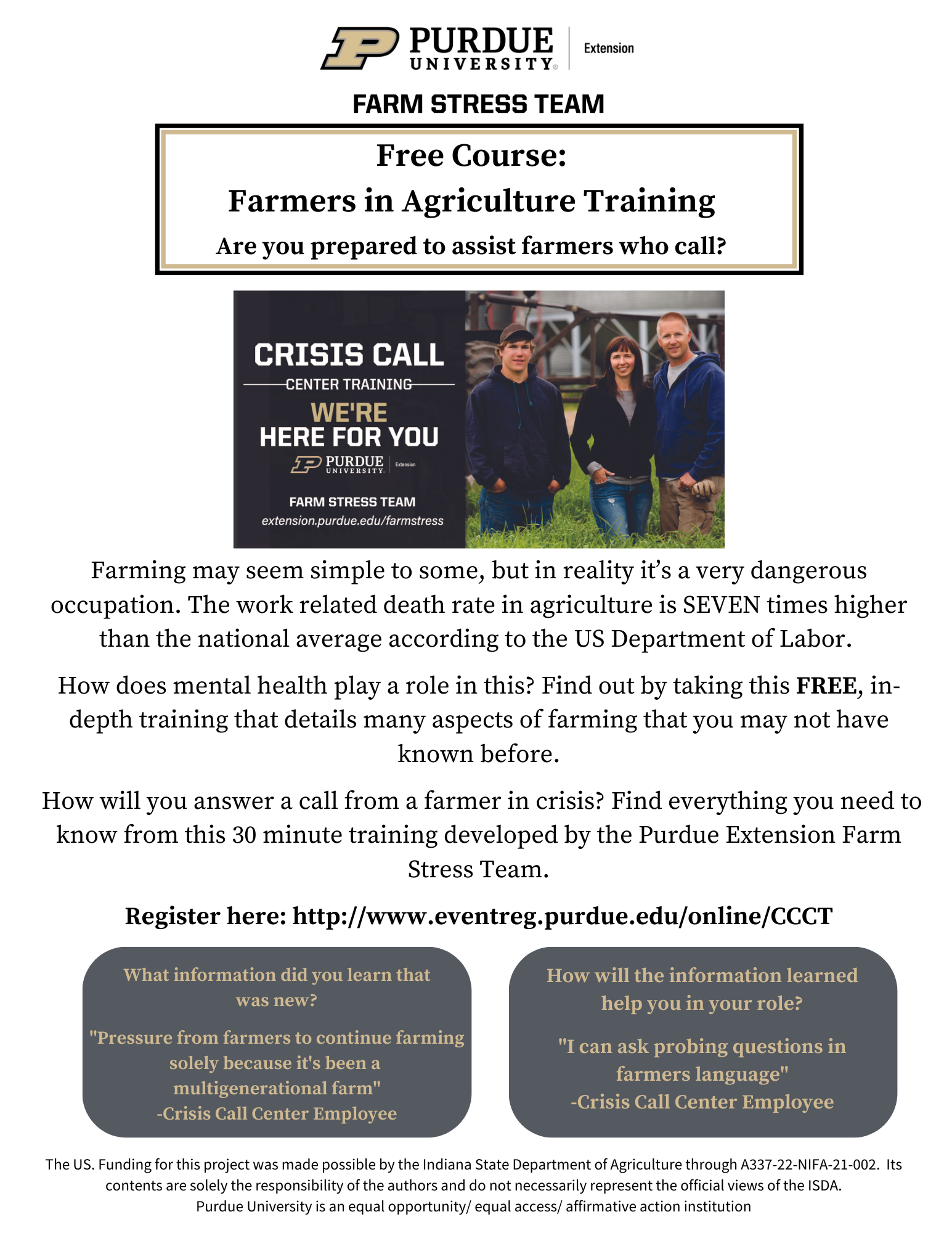 Farming may seem simple to some, but in reality it's a very dangerous occupation. The work related death rate in agriculture is SEVEN times higher than the national average according to the US Department of Labor.
How does mental health play a role in this?
Find out by taking this FREE, in-depth training that details many aspects of farming that you may not have known before.
How will you answer a call from a farmer in crisis? Find everything you need to know from this 30 minute training developed by the Purdue Extension FarmStress Team.
Understanding Farm Culture and Farm Family Dynamics
From the impact of uncontrollable stressors like the weather, commodity markets and input prices to working with family and employees, farmers encounter many day-to-day stressors while operating an agricultural business. Gain cultural insight for serving farmers from agricultural field experts in a new online course created via the Behavioral Health Training Partnership at the University of Wisconsin – Green Bay and Purdue Extension.
After taking this course, healthcare and mental health personnel will:
Understand the culture of farming and farm family dynamics.
Understand the financial structure of a farm and the stress that produces.
Learn the best approaches to supporting farmers and their families with mental health, substance use and crisis challenges.
Identify available resources to support farmers and their families.
Sign Up
Sign Up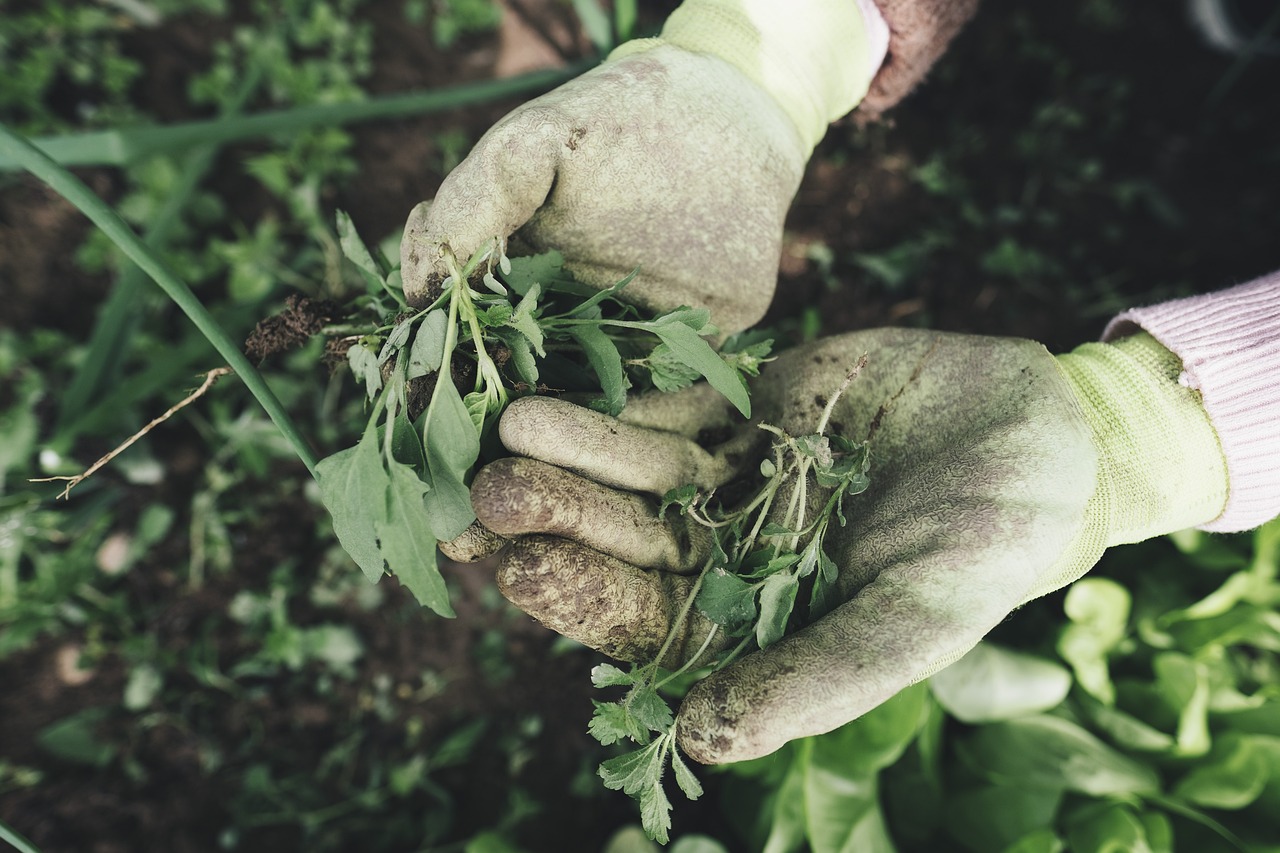 Sign up for this free, self-paced online course today!