Beginning Farmer Online Workshops- Get Your Farm Off to a Great Start!
Beginning Farmer Online Workshops- Get Your Farm Off to a Great Start!
How to Plan, Support and Grow Your Farm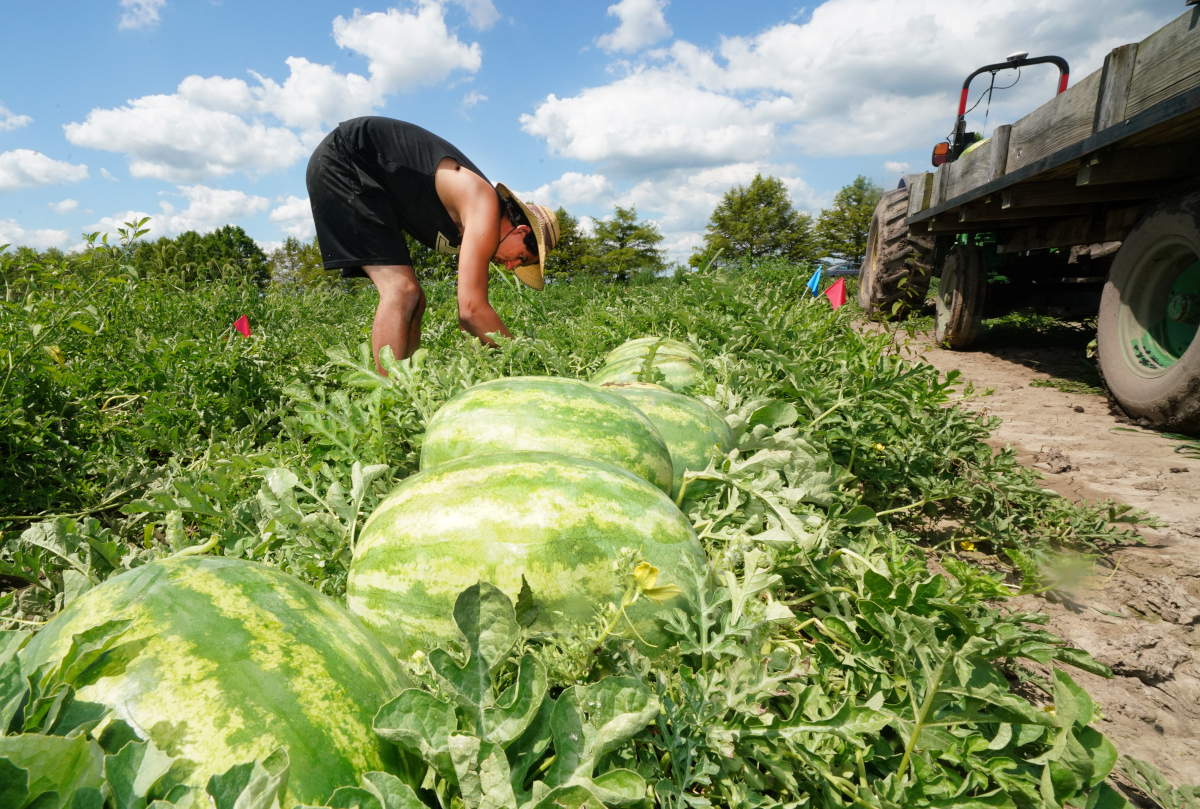 Are you a farmer, but eager to enhance and improve your management practices? Are you interested in starting a farm, but unsure of how to get started or where you can find help? Purdue Extension's online Beginning Farmer Workshop can help put you on a path to success! During the series (January 13 – March 10), you'll learn about:
Address the realities of starting a farm
Assess your farming assets
Define realistic goals
Create feasible plans to achieve your goals
Outside the weekly workshop sessions, you'll complete individual work to give you a clear perspective on planning farm projects and moving forward with confidence! Participants will have the opportunity to hear from Purdue Extension Educators on a range of topics including asset mapping, goal setting, finding resources, and more.
The workshop includes 8 sessions held from 7:00- 8:30 pm EST.
Session dates are below. Participants register for the entire program, not individual sessions. To learn more about the program, including registration and refund policies, visit https://cvent.me/284l4G
Pre-registration is required with payment due by January 3, 2022, 11:59 pm EST.
The program fee of $75 is payable by credit card on our secure server.
Session 1 –Orientation & Networking-1/13
Session 2 –Vision/Mission Statements -1/20
Session 3 –Biophysical Assets -1/27
Session 4 –Financial and Economic Assets - 2/3
Session 5 –Social-Cultural Assets & Opportunities and Challenges To Your Farm - 2/10
Session 6: Setting Goals - 2/17
Session 7: Feasible Action Plans - 2/24
Session 8: Forming Projects & Wrap-Up – 3/10
Thanks to the support of the Indiana Office of the Lieutenant Governor and the Office of Community Affairs, funds from the Rural Road to Recovery Initiative are being targeted to support the participation of individuals for free. Please contact afthompson@purdue.edu for registration information or call 812-369-3243.  Priority for the fee waiver is being given to historically underserved audiences (people of color, limited economic resources, and/or military veterans).  A limited number of fee waivers are available, so register as soon as possible to take advantage of this great opportunity.
If you require special accommodations to attend this event or have any questions about this event, please email Amy Thompson– afthompson@purdue.edu.
Purdue University is an equal opportunity/equal access/affirmative action institution.