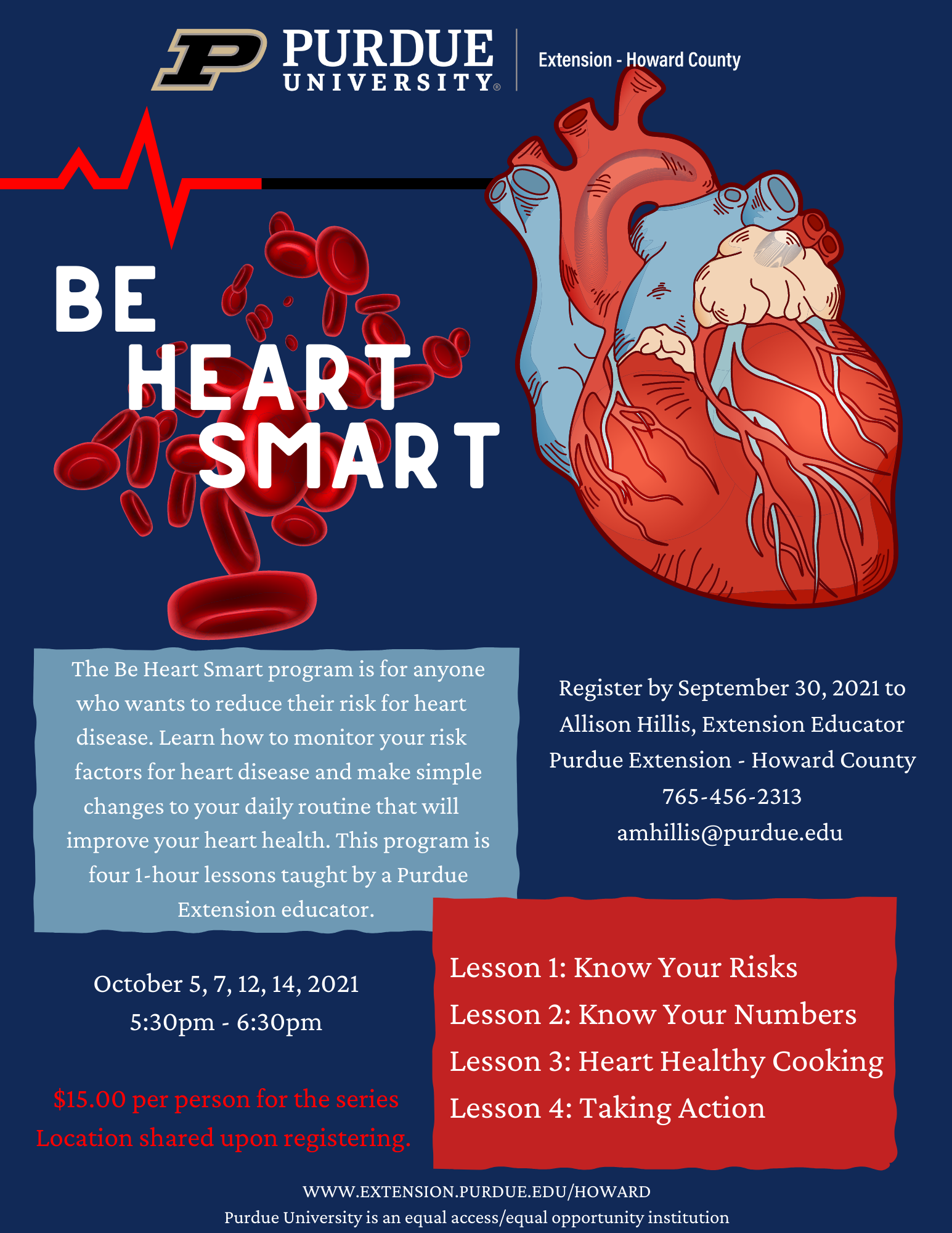 Be Heart Smart
School is back in session. It is time to focus on your health, right? Ever wonder if you are "too young" for heart disease? The answer is no. Heart disease is the leading cause of death for both men and women, it is never too early to know your risk and take action to reduce your risk. The term heart disease encompasses a number of conditions that affect the heart and blood vessels. The most common cause is atherosclerosis or blocked arteries. While there are some uncontrollable risk factors such as genetics, age, race and gender. There are also several risk factors. You have the opportunity to make behavioral and lifestyle changes to positively impact your health and risk of heart disease.
Join Allison Hillis, Howard County Health & Human Sciences Educator for Purdue Extension, for the Be Heart Smart program on four evenings: October 5, 7, 12, and 14 from 5:30 to 6:30 p.m. in Kokomo. Purdue Extension's Be Heart Smart program is a community program comprising four heart-health classes. It's intended to complement healthcare providers' recommendations and help you, or your loved one, prevent or manage heart disease.
Register by calling the Purdue Extension – Howard County office at 765-456-2313. Register before September 30, 2021. Space is limited, so enroll now. For more information, visit www.extension.purdue.edu/howard.