​2021 mandela washington fellows
Abdallah Mustapha Mabrouck
Tanzania
Abdallah Mabrouck has more than four years of experience in the agribusiness sector in Tanzania. He is the chief marketing officer of You Spices Enterprise, an agricultural start-up that focuses on a range of agro-related services and youth agribusiness training and programs. Abdallah was among the Tanzanian winners of the 2019 Tony Elumelu Entrepreneurship Competition. He holds a bachelor's degree in Agricultural Economics and Agribusiness from Sokoine University of Agriculture, and is committed to improving the agribusiness sector by encouraging effective youth participation. Abdallah's goal is to have horticulture and cereal farms that help support farmers with modern farming technologies and information and business development services and that engage at least 5,000 youth in the agribusiness sector. After completing the Mandela Washington Fellowship for Young African Leaders, Abdallah plans to use his new experience, knowledge, exposure, and network to bring positive change to his company and community.
Abdul Raufo Alfredo De Almeida
Mozambique
Abdul De Almeida has five years of professional experience in agriculture. Currently, Abdul is the founder and general manager of Crima's Agroforest, a company that helps smallholder farmers succeed through agroforestry. Abdul holds a degree in Forest Engineering from the Faculty of Agrarian Sciences at Lúrio University. After working for less than three years for the government of Mozambique, Abdul realized that he needed to do more for rural communities. For this reason, he founded his company and, one year later, founded the non-profit organization OARZA (Organização Agri-Rural) focused on rural development. Abdul is also a member of the selection committee for the U.S. Community Engagement Exchange Program. On completion of the Mandela Washington Fellowship for Young African Leaders, Abdul plans to continue helping smallholder farmers become active agents in environmental conservation by teaching them agroforestry practices.
Chellah Silavwe
Zambia
Chellah Silavwe has over 10 years of experience in business and technology, including building systems for the manufacturing and petroleum industries. Chellah is the founder and managing partner of Acute Support Services, a tech company that enables its customers to become more competitive through innovation and technology, turning their threats into opportunities and weaknesses into strengths. Chellah founded Acute during the COVID-19 pandemic, quickly transforming his idea into an operational start-up. Acute responds to the dynamics in the business environment and bolsters its clients in pursuing their desired futures by harnessing innovation and technology. As the managing partner, Chellah is responsible for building a capable team and shaping Acute's strategy and operations, and has successfully led the company into a period of growth, profit, and a growing competitive edge. He holds a master's degree with distinction in Information Technology with a focus on Business and Management from the University of Sussex, an M.B.A., and a bachelor's degree in Computer Science. Chellah has excellent skills in business strategy and solution development, policy formulation, monitoring and evaluation, and software engineering, among others. Upon completing the Mandela Washington Fellowship for Young African Leaders, he plans to expand his company by building various tech apps that solve challenges faced by Zambians. He also envisions incorporating an investment subsidiary entity that will focus on investing in securities.
Courage Oghogho Agbonlahor
Nigeria
Courage Oghogho Agbonlahor is an entrepreneur with more than six years' experience in food production and processing. Currently, he is the founder and chief executive officer of Kasa Integrated Farms, a company that specializes in the production and processing of cassava tubers into garri, flour, starch, and animal feed. Courage and his company aim to reduce post-harvest loss in cassava production and processing, thereby increasing food and social economic activities and reducing rural poverty. He holds a Bachelor of Science in Mathematics from Ambrose Alli University in Ekpoma, Nigeria, where he was president of the National Association of Nigerian Students. Courage is also a 2015 Tony Elumelu Entrepreneur, the 2017 winner of the Hero Kickstart Business Competition Grant, a 2018 finalist in the FATE Foundation ScaleUp Accelerator Programme, and a finalist for a Netherlands Ministry of Foreign Affairs initiative on post-harvest losses and food waste reduction. After completing the Mandela Washington Fellowship for Young African Leaders, Courage aims to become a top entrepreneurial professional and to continually set new frontiers for professional excellence.
Denis Chitowe
Malawi
Denis Chitowe has more than four years' experience in dairy production and processing and veterinary services. He is a professional livestock specialist who is passionate about developing Malawi's dairy industry to a level recognizable in Africa and ensuring socioeconomic growth for both smallholder dairy farmers and developing commercial dairy farms, in which women and youth are key players. Denis's background includes degrees from Lilongwe University of Agriculture and Natural Resources and Malawi College of Accountancy. He is also a trained professional accountant. Currently, he is the managing director of Mzuzu Dairy Limited, a company that works with smallholder dairy farmers to provide a farm-to-market pipeline for their products, and chief executive officer of the Centre for Agricultural Excellence, which supports child-headed families through small-stock production. On completion of the Mandela Washington Fellowship for Young African Leaders, Denis will advocate for the growth of smallholder dairy farms into commercial farms, lobby for more women- and youth-focused dairy cooperatives across Malawi, and establish a savings and credit cooperative that will help dairy farmers be economically resilient at all times.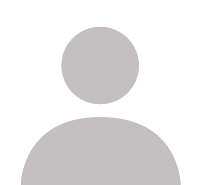 Doreen Medard Kavishe
Tanzania
I have been a farmer for 2 years now, based on local chicken for eggs and meat, fish, fruits and vegetables. This has helped me supply my society with organic poultry, fish and farm products. Also this helps me promote good health because my farm is 100% organic. The chicken and fish I keep are fed with natural feeds and do not use any growth enhancing products, same as the vegetables and fruits I produce. Also I have been able to offer employment to 4 young men and now they can support their families. I choose this because of the demand of health organic food produce in my community and Dar es salaam in general. There was a big wave of people consuming farm produce with chemicals that were dangerous for people living in Dar es salaam.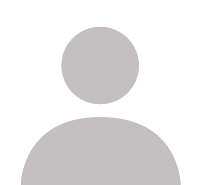 Elizabeth Achieng Okullow
Kenya
Elizabeth Achieng Okullow has more than four years of experience in agriculture, entrepreneurship, and community mobilization. Currently, Elizabeth is the co-founder and chief executive officer of Aafri Fudi, an agribusiness company in Nairobi, Kenya that uses hydroponic technology to produce food for people living in urban areas. Prior to this role, Elizabeth worked with Lafamia Greens, a-Imagine, and ALX, and volunteered with VSO Kenya and Balloon Ventures. Elizabeth holds a bachelor's degree in Microbiology from Karatina University and a certificate in Agribusiness Management and Hydroponic Technology from Miramar International College. She is committed to promoting food security in Africa through sustainable agriculture and entrepreneurship. On completion of the Mandela Washington Fellowship for Young African Leaders, Elizabeth plans to train 1,000 smallholder farmers, create 1,000 job opportunities for youth in Africa, and feed one million people in Africa through her initiatives.
Foni Sarah Juma Joseph
South Sudan
Foni Sarah Juma Joseph works with World Vision South Sudan as a food security and livelihood project manager. She focuses on improving food security and livelihoods in communities through farmer field schools, farmer-managed natural resources, village savings and loan associations, and adaptive trails. Sarah volunteers in her community to train extension service providers and to lead farmers on improving their agronomic practices and adoptive trails. She wants to ensure that farmers adopt and breed improved varieties of seeds. Sarah has been involved with breeding improved seed varieties, such as sorghum, sesame, and maize, in the green belt area of South Sudan so that the improved seed varieties can be adopted in the fragile areas of the country. After completing the Mandela Washington Fellowship for Young African Leaders, Sarah plans to continue her work with farmers to help those in South Sudan.
Fortune Ntengwa Jomane
Zimbabwe
Fortune Jomane has more than 10 years of experience in the academic sector and is committed to enhancing animal production. Fortune is a senior lecturer and chair at Lupane State University in Zimbabwe, focused on lecturing about animal science and heading the Animal Science Department. He is also an editor of the Zimbabwe Journal of Applied Research and secretary for a beef national working group for the Beef and Leather Value Chain Technical Assistance Project. Fortune's papers have been published in peer-reviewed journals, and he has been awarded several research grants. He holds a doctorate in Agriculture (Animal Breeding and Genetics). After completing the Mandela Washington Fellowship for Young African Leaders, Fortune plans to support farmers in transitioning from subsistence farming to profitable
Jésus Amoa Amoa
Côte d'Ivoire
Jésus Amoa has more than seven years of experience in agriculture and in rural development. Currently, Jésus is a research agronomist at the National Center for Agricultural Research in Côte d'Ivoire, where he focuses on analyzing coffee-based agroforestry systems to revive the country's coffee commodity sector. He is also a co-founder of Ivoir'plus, a consulting company for rural development, and a volunteer at Valoris, a local non-governmental organization where he trains local farmers in agribusiness and value chain development. Jésus holds a Ph.D. in Agroecology, and is committed to strengthening rural communities. On completion of the Mandela Washington Fellowship for Young African Leaders, Jésus plans to contribute to improving the quality of coffee by developing a coffee washing station that can be used by more than 1,000 smallholders.
Joseph Mohammed Soale
Ghana
Joseph Mohammed Soale has more than a decade of experience in agricultural development in Ghana. He is a natural resources and environmental management expert who specializes in helping farmers adapt to climate change. Currently, Joseph is the founder and chief executive officer of Potter's Farms and Consult (PFC), an organic farm focused on pig, poultry, and vegetable production. Joseph also trains farmers and forms farmer groups that advocate for ecologically-friendly farming practices. Joseph holds a master's degree in Environmental Governance from the University of Freiburg. He is passionate about the welfare of consumers, animals, and the environment. On completing the Mandela Washington Fellowship for Young African Leaders, he plans to expand his business by entering new markets with his organic foods and also to certify PFC as a world-recognized organic farm.
Joshua Joseph Idiong
Nigeria
Joshua Joseph Idiong is a social entrepreneur with more than four years' experience working with smallholder oil palm farmers in the Niger Delta region of Nigeria to increase their productivity and profitability. He is skilled in agribusiness model improvement, people management, and community development. Joshua is the founder of Josult Oil Processing Company, an enterprise that offers farmers access to efficient processing technology that reduces oil palm production time from four days to three hours. Joshua holds a bachelor's degree in Environmental Technology from the Federal University of Technology, Owerri and a Venture-in-Management Program certificate from Lagos Business School. Joshua is improving the oil palm value chain in Nigeria through an inclusive agribusiness model. As of 2019, he had helped 85 oil palm farmers increase their net profits by 15%, trained 450 farmers on how to improve their farm yields, and given non-collateral microcredit loans to four smallholder farmers in Akwa Ibom State. After completing the Mandela Washington Fellowship for Young African Leaders, he plans to optimize his factory to a zero-waste facility that converts palm oil mill effluent to cooking gas.
Kwame Ababio
Ghana
Kwame Ababio is a farmer and entrepreneur from Ghana. After completing his mining engineering education in Ghana, Kwame started an agribusiness to translate his engineering skills into solutions for increasing food production and improving the livelihoods of smallholder farmers in Africa. Even as a child, Kwame had an abiding interest in solving problems, an attitude that helped shape his engineering education and postgraduate explorations. He is currently chief executive officer of Green Afro-Palms (GAP), which uses entrepreneurship and innovation to drive the cultivation and agroprocessing of oil palm by West African farmers. GAP recently introduced SmartFarmer, a farming concept that uses digitization. The digital platform enables all Africans with an interest in farming to access information on their phones or computers. Kwame, a 2020 Acumen Fellow, is passionate about the development of Africa's agricultural sector; hence, he sought to build a community of inventors and innovators in Ghana through GAP. His efforts have earned him more than 12 African Entrepreneurship Awards since 2015. On completion of the Mandela Washington Fellowship for Young African Leaders, Kwame hopes to continue working toward agricultural solutions.
Lenah Waithira Mwangi
Kenya
Lenah Waithira Mwangi has more than five years of experience in agribusiness. Lenah is the founder and team leader at Inuka Agrisolution, a youth social enterprise in Kenya that offers rural smallholder farmers advice to on good commercial agricultural practices for improved yields, food security, employment creation, and increased income. The enterprise operates as a one-stop shop for farmers to conveniently access farm inputs and equipment at affordable rates and to find mechanization, finance, market, and soil-testing services. Inuka Agrisolution also offers free trainings. Lenah is committed to using agriculture as a tool to bring about social change in her community while transforming rural lives for youth and women through employment creation and increased income. She holds a bachelor's degree in Commerce (Accounting). After completing the Mandela Washington Fellowship for Young African Leaders, Lenah plans to share her experience, skills, and knowledge with her enterprise team and to address local challenges with a global mindset to enable rural farmers to produce and compete globally. She envisions a transformed community that is food secure, is economically stable, and allows peaceful coexistence.
Libérale Mahinléo Adoungotchodo
Benin
Libérale Mahinléo Adoungotchodo has more than five years of experience in rabbit and poultry breeding. She is the manager and founder of LIBIS Group, a rabbit breeding farm. She is the representative of African youth in the livestock, fishing, and aquaculture incubator network in Benin, and believes that Africans have the capacity and necessary resources to produce enough meat and fish to feed every person in Africa. Libérale also manufactures African woven loincloths. She holds a bachelor's degree in Animal Husbandry. After completing the Mandela Washington Fellowship for Young African Leaders, she plans to expand her activities and to increase the efficiency of her industry while helping other youth in Benin become involved in animal husbandry.
Lilly Clara Musaya
Malawi
My professional work in various institutions has focused on creating and implementing inclusive agribusiness models that can promote the growth of African women and youth into agri-entrepreneurs of greater profitability and power. This is because 80% of women in Sub-Saharan Africa are smallholder farmers but also the poorest group. In September 2018, I established a company called Angelstone which is working to facilitate inclusive agribusiness models with social entrepreneurship at heart. This year, Angelstone has implemented two inclusive business models. The first is in agro dealership where we trained a rural based youth as an agro dealer and gave him 40% shares in the agro dealer shop we established. The second model is where 35 smallholder farmers especially women were trained in good agronomic practices for soybean and provided with certified seeds on credit. We bought from them the grains they harvested, increasing their income by 60%.
Mamadou Korka Diallo
Guinea
Mamadou Korka Diallo is a Guinean professional, currently serving as an environmental specialist with the Ministry of Environment, Water and Agriculture. He holds a bachelor's degree in Global Studies and International Relations from the New Generation University College in Addis Ababa, Ethiopia, and a master's degree in Life and Environmental Sciences from the University of Tsukuba, Japan. He has honed and applied his skills through his involvement with the Africa Unite Campaign, his membership with the African Union Commission Youth Volunteer Corps, and his sustained teaching career. He brings a similar energy to the Mandela Washington Fellowship for Young African Leaders, and hopes to share skills and build networks that will contribute to his advocacy for widespread respect for human dignity.
Marame Gueye
Senegal
Marame Gueye Samb has more than 10 years of experience in the financial sector in Senegal. She is the chief financial officer of ACT Afrique, a consulting and advisory company, where she helps implement strategic and growth plans. She is committed to maintaining a positive working environment and mentoring others in morally-sound business practices. Marame is also the founder of Offer A Smile, an association that provides orphanages and children in need primary goods, gifts, and educational tools for the children's development and well-being. She is actively engaged in helping the agricultural sector fight malnutrition, develop food self-sufficiency, and lower youth unemployment. She holds a master's degree in Business Management. After completing the Mandela Washington Fellowship for Young African Leaders, Marame plans to use her new skills to develop her agribusiness and help sustain the economic development of her local community and Senegal.
Mariam Doumbia
Mali
Mariam Doumbia is the chief operations officer and operating country director of OKO, an innovative start-up that provides crop insurance products and financial inclusion solutions to smallholder farmers in emerging markets by using mobile technology. She has also led the Mali StartUp Act, an initiative of the private sector and the government that implements incentive frameworks for creating and growing start-ups in Mali. Mariam has served as a senior program manager at DoniLab, a business incubator, where she piloted Mali's first privately initiated agribusiness incubation center. She was previously with CrossBoundary, an international advisory firm, and worked on a partnership with the U.S. Agency for International Development to make local agribusiness companies investment ready and to raise capital for those businesses in local and international markets. After completing the Mandela Washington Fellowship for Young African Leaders, Mariam plans to continue to foster sustainable growth with innovative entrepreneurship.
Mthokozisi Siphelele Nhleko
South Africa
Mthokozisi Siphelele Nhleko has more than five years of experience in the agribusiness sector. Currently, he is the head of agribusiness and farmer development at Khula Milling, a new agroprocessing venture that contributes to food security, job creation, and local economy enhancement. Mthokozisi works mainly on business plan development, grant funding proposals, financial planning, business strategies, and farmer development. In his spare time, he assists in rural community gardens, teaching practical skills that will enhance local farming productivity. An agriculturist by profession, Mthokozisi holds a bachelor's degree in Agricultural Management from Nelson Mandela University. Mthokozisi looks forward to strengthening his business and entrepreneurship skills through the Mandela Washington Fellowship for Young African Leaders so that he can increase the scope of career and business pathing in South Africa.
Ndungo Nzanzu Prince
Democratic Republic of the Congo
Nzanzu Ndungo Prince has more than two years of experience adding value to agricultural producers, empowering smallholder farmers by giving them a ready market for their produce, and teaching farmers modern agricultural practices to increase their production, revenues, and food security. He is the founder and chief executive officer of Geza Foods United, a company that produces and processes food and trains farmers to manage their farms as businesses. Nzanzu holds a diploma in Agribusiness Management from Great Lakes University of Kisumu in Kenya and is currently pursuing a degree in Business Management. He is an Alumnus of the Tony Elumelu Entrepreneurship Program, and is passionate about addressing some of Africa's most pressing problems, particularly in rural communities. On completion of the Mandela Washington Fellowship for Young African Leaders, he plans to implement the lessons he learns and tap the networks he acquires to empower more farmers in the Democratic Republic of Congo and Africa at large.
S'Busisiwe Sithebe
South Africa
S'busisiwe Sithebe is a South African female entrepreneur with five years' experience in agriculture and agroprocessing. She is the founder and chief executive officer of Buska Foods, which focuses on the agroprocessing of beetroot, tomato puree, carrot, sweet corn tangy salad, and packaged fresh produce. S'busisiwe imparts her skills and knowledge to women entrepreneurs through the Academy for Women Entrepreneurs at the U.S. Embassy in South Africa. She has been recognized through multiple awards for her work in the agriculture and agroprocessing industry and community, and is driven by the love she has for her community, especially for young African women. After completing the Mandela Washington Fellowship for Young African Leaders, S'busisiwe will continue helping youth and women in her community escape poverty through
Sali Mamadou Awalou
Central African Republic
Sali Mamadou Awoulou is from the Central African Republic. He is CEO and founder of Afrique Excellence (the Africa Excellence Award), which is dedicated to the achievement of the United Nations Millennium Development Goals. The company highlights innovative techniques or devices that contribute to achieving sustainable development, and rewards projects for the production of goods and services in areas such as forestry, agriculture, food, water, hygiene, housing, and energy. Afrique Excellence is the only company and prize of its type for francophone countries. After completing the Mandela Washington Fellowship for Young African Leaders, Sali intends to continue his work with Afrique Excellence.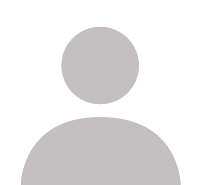 Seinya Amie Bakarr
Sierra Leone
Seinya Amie Bakarr is an environment and development practitioner, a social entrepreneur, a technology enthusiast and a gender and children's advocate. Her work experience has been focused on climate change, conservation, community development, small and medium enterprise development, capacity building and gender mainstreaming. Upon graduation she worked with BRAC Micro-finance then moved on to London Mining. After her studies in Sustainability (Environment and Development), she decided to pursue a career in environment and rural development. She currently works as a Livelihoods Specialist at Tetra Tech ARD for the USAID funded West African Biodiversity and Climate Change project where she helps to build the resilience of coastal communities to climate change and recently founded a social enterprise called Jalimi Farms, an agricultural service platform that empowers farmers through innovative technology, tailored and timely knowledge, farm finance and access to markets.
Sepenica Anfumwaa Darko
Ghana
Sepenica Anfumwaa Darko has more than seven years of experience in the agricultural sector. Currently, Sepenica is founder and team leader at FarmerTribe Company Limited, an agricultural input distribution company that provides smallholder farmers in northern Ghana with timely access to high-quality and affordable seed, fertilizer, and agrochemicals, as well as training and market access. She has experience in livestock production, business consultancy, monitoring and evaluation, and agricultural value chains and supply chains. Sepenica holds a bachelor's degree in Agribusiness Management and Finance from the University for Development Studies. She is a 2018 Tony Elumelu Entrepreneur and a Global Soil Biodiversity Initiative Women-Led JumpStart Alumna. Sepenica is committed to increasing the yields of smallholder farmers by giving them access to resources during and after production, thereby increasing their income and improving their livelihood. On completion of the Mandela Washington Fellowship, Sepenica plans to set up a farm school to train and equip young farmers and agribusiness owners.