Meet Eric Work
Meet Eric Work
Fun Fact About Eric
A fun fact about Eric: He and his girlfriend have several rescue animals that include but are not limited to eight horses, 13 dogs, 16 cats, a house raccoon named Matilda, and a 200-pound house pig named Mojo—all coexisting with six beehives...
Veteran farmer spotlight
Eric Work
Eric Work joined the U.S. Army as a combat military police officer when he was 17 years old. He was provided the opportunity to attended Officer Candidate School (OCS) later on in his enlisted career and upon successful completion, he was commissioned as a Second Lieutenant and served as a platoon leader, company commander, as well as a battalion staff working as an intelligence and operations officer. Midway through his military career, he joined the Air Force as a Security Forces officer and assumed the position of Wing Disaster Preparedness Officer. Upon successful assignment completion, he was offered the opportunity to work as the Wing Executive Officer. After Eric successfully completed that assignment, the wing commander promoted him to the rank of Major and assigned him as commander of the Wing Communications Flight consisting of a staff of 56 communications technicians. After serving four years in that role, he was promoted to Lieutenant Colonel and assigned as the commander of a Combat Communications Squadron consisting of 250 personnel, providing bare base forward communications and computer systems and reach-back capability in support of the U.S. Army and Marine Corps. After serving four more years in that capacity, Eric decided to retire. By then he had served 25 years of combined military service with both the United States Army and Air Force as an enlisted soldier as well as a commissioned officer holding both company and field grade officer ranks.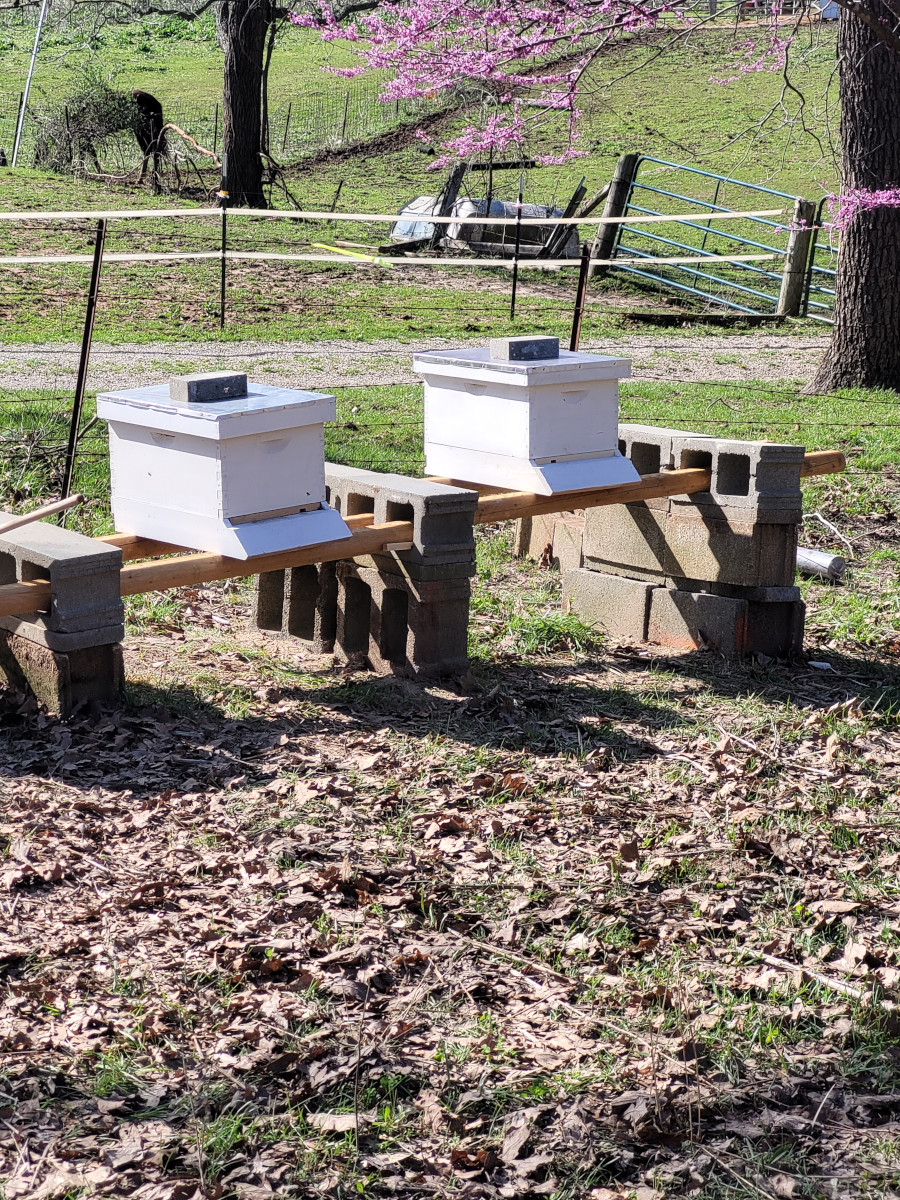 After retiring from the military, Eric entered into law enforcement as a deputy sheriff in a county with a jurisdiction that included rural as well as urban populations. In that position he responded to a wide variety of diverse law enforcement situations and opportunities, ranging from domestic abuse and drug cases to being called upon to rustle cows off the highway. He loved serving his community but chose to leave law enforcement after 10 years of service.
After stepping away from law enforcement, Eric applied his military skills and underwent training to receive his accreditation as a Certified Business Continuity Professional (CBCP), which certified him as a Subject Matter Expert in disaster recovery, incident management and business continuity. He served in various contractor and full-time employee positions with several Fortune 500 corporations and with governmental agencies.  During the COVID pandemic, he decided to buy a 35-acre farm even though he had no previous farming experience. In January 2023, he chose to retire from the workforce in order to concentrate on farming. He has begun raising Elderberry and expanding his beekeeping operations—both of which offer significant opportunities for value-added products. His main source of learning has been the University of Missouri's Extension program, where he has participated for three consecutive years in the Heroes to Hives (H2H) program, a national beekeeping instructional program for military veterans. H2H was founded and created by Adam Ingrao, Ph.D., who is also a military veteran. This free, no cost, program prepares and trains military veterans and/or their dependents to become successful beekeepers as either a hobby or a career. The program instruction is supplemented by various university extension workshops and tutorials through which participants gain additional virtual and hands-on experiences and training at their state apiaries.  For more information regarding the Missouri Chapter of H2H, please contact either Travis or Joni Harper, or Karen Funkenbusch at University of Missouri Extension, or feel free to email Eric at w.eric.work@gmail.com  
Eric's Hobbies
When Eric isn't tending to the needs of his farm, he serves as the board chair and a volunteer at Peaceful Pastures Donkey Rescue (PPDR), which rescues abused and neglected donkeys from kill pens and auctions, tends to their medical and nutritional needs, and attempts to rehabilitate and socialize them as needed, and match with people in forever loving homes who are willing to adopt them as companion animals and pets. Peaceful Pastures, based in Benton County, Missouri, has rescued over 290 donkeys within a two-year period. The organization intends to develop a therapy program for individuals who suffer from PTSD and brain injuries. To become involved as a volunteer or participant, check out their Facebook Page at www.facebook.com/PeacefulPasturesDonkeyRescue.  Pictures, videos and updates of their events and efforts are posted daily. Additional information is available through the organization's website, at  https://www.peacefulpasturesrescue.org/    
Food Safety Q&A  with Eric
What is ONE food safety tip for your fellow veteran farmers?   
Remember the 6 P's of planning:  Prior planning prevents piss-poor performance. Be aware, cognizant and vigilant in all you do when planning and executing good food security. Ensure you consider all possible scenarios where cross contamination could occur, and deliberately plan and implement aggressive preventive measures.  
What ideal food safety training program have you imagined?   
I feel and imagine that an ideal food safety training program would be one that is a hybrid mix that fully maximizes the capabilities of AI, augmented and virtual reality that totally immerses the participant in a structured program that covers all required subject matter as well as assists the user in taking next steps to develop a comprehensive food safety program that assists in creating policy, procedures, standard operating procedures that could be applied and put in service immediately.