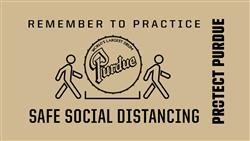 After being cooped up for months, it seems unfair to also go without a summer or fall vacation. However, many of the risks of COVID-19 can be amplified while traveling. By choosing your destination wisely and taking some precautions, you don't have to only stay safe and clean at home; you can also be safe and clean on the road!
Destination
            Consider locations that are close enough o drive to in your personal cars as opposed to ones you have to fly to. Flocking to the popular tourist destinations might make it difficult to maintain physical distance. Consider less popular attractions this year. Find a great hiking spot or relax by a lake. Swimming is a great summer activity and not a coronavirus risk, although a crowded beach or poolside could be.
Accommodations
            Camping could be a good option. Not a fan of sleeping in a tent? Check hotels in the area and their new cleaning measures before booking or ask if the rental you're considering is professionally cleaned and disinfected between reservations. Consider bringing a travel pack of disinfectant wipes to use on frequently touched surfaces like door handles and light switches upon arrival.
Food
            According to the CDC, there is currently no evidence of transmitting COVID-19 through food. However, being in close quarters in a restaurant could be more problematic. Consider getting a hotel room with a kitchenette so you can cook or a mini-fridge for storing any leftover take-out. If you do go to a restaurant, outdoor seating is a good option.
Air Travel
            This may be the summer for a road trip, but if you do need to fly, maintain social distance whenever possible. Wash your hands frequently, especially after going through security and getting off the plane and avoid touching your face.
            This summer travel will look different from previous years, but that doesn't mean you can't enjoy a well-deserved vacation. Information in this article is from www.cleanandhappynest.org