The Specialty Crops Applicator Program is scheduled for Thursday, December 1, 2022 from 6:00-8:00 pm at the Washington County Government Building (806 Martinsburg Road, Salem, IN).  RSVP's are appreciated by Monday, November 28, 2022, but not required. Program topics are:
Everything You Wanted to Know About Fungicides But Were Afraid to Ask - Dan Egel, Extension Vegetable Plant Pathologist - Southwest Purdue Agriculture Program
Manure Handling On and Near Produce Farms - Richard Beckort, Jackson County ANR Educator
For more information or questions, contact:  Richard Beckort - Jackson County - rbeckort@purdue.edu, 812-358-6101; Ophelia Davis - Lawrence County - odavis@purdue.edu,  812-275-4623; Danielle Walker - Washington County - dhowellw@purdue.edu, 812-883-4601.  The program is free, but private applicator credits are $10, cash or check only.  Commercial applicator credits (1, 14, & RT) are available.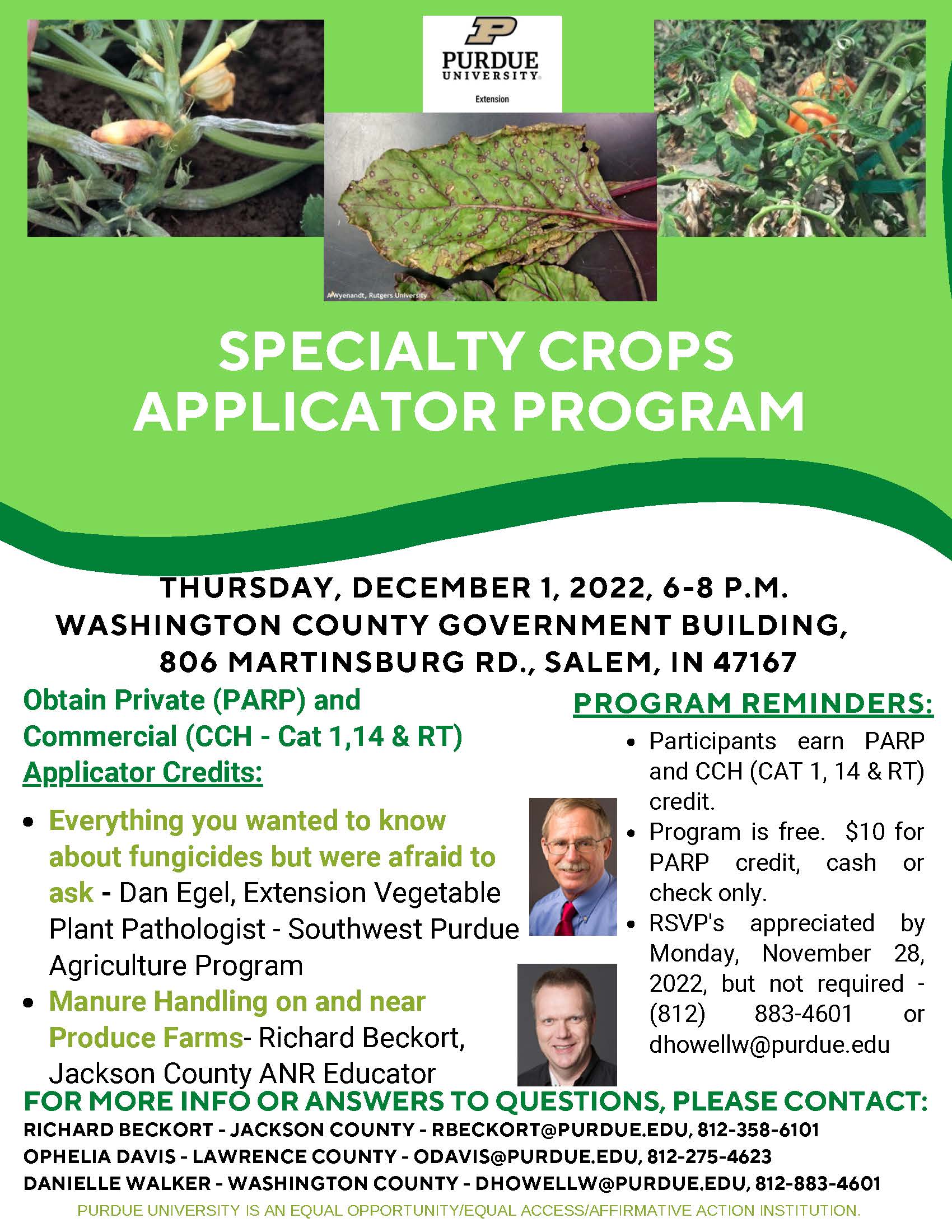 Click here for a printable PDF flyer:  county/washington/2022/dec-1-everything-abt-fungicides-with-dan-egel-flyer.pdf