To download a PDF of this newsletter, click here. 
Clover Monthly - June 2022
Sullivan County 4-H monthly communication for 4-H members, families, leaders, fair board, and council.
Congratulations 10 year 4-H Members!
 Jacob Adams     Johnni Boone     Walker Brocksmith
Brooklyn Coulson     Mattilynn Denham     Scott Fusco
Korinne Gofourth     Issac Gunn     Ellynn Hamilton
Summer Hiatt         Sophie Hurst     Cody Hutchison
Lily Hutchison     Gavin Jenkins     Madison Kinnaman
Emma Lighthizer     Karley Marchino     Grayce Martindale
Mary McKinney     Presley Rambis     Jacob Seprodi
Jeremiah Swalls     Carter Trowbridge     Adam Walker
Haley Webb
Welcome summer assistant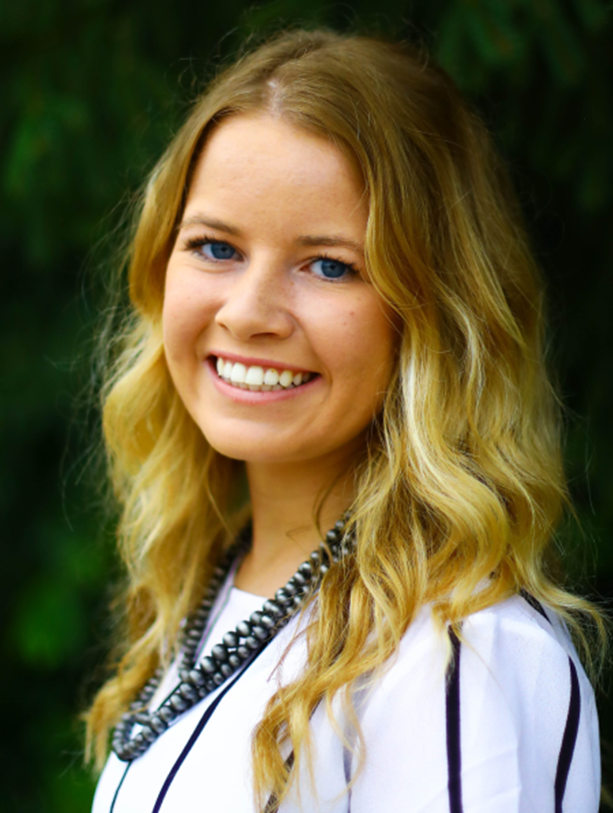 Please join us in welcoming back Jackie Wible as the Purdue Extension Sullivan County summer assistant!
She started on May 23 and jumped right into answering phones, picking up project posterboards in Clinton, planning Mini 4-H Activity Day, and creating a big window display for the Sullivan County Public Library at the Historical Museum on the square in Sullivan. That was just week one!
We are excited she is spending the summer using her talents and gaining work experience before she heads off to Iowa State University this fall as a junior studying Agriculture Communications.
Jackie's email is jwible@purdue.edu
Important dates:
June 7: Cupcake workshop
June 8-10: 4-H Academy
June 11: Goat Workshop
June 12-15: 4-H Camp Shakamak State Park
June 20-22: 4-H Round Up
June 23: Extended Office Hours– Extension office is open 8 AM to 7 PM
June 24: Fair Entry Deadline– Have all projects coming to fair entered in fairentry.com
July 1: Priority Deadline to Enter Animals for State Fair 4-H Shows– Fees increase after this day
July 2: Poultry Blood Testing from 9-11 am
July 16-23: Sullivan County 4-H Fair
July 29-August 21: Indiana State Fair
 Goat workshop June 11
There will be a goat workshop  on June 11 at the fairgrounds from 9:30 am to noon.  Do not bring animals. The speaker will provide the animals. Registration is not required, but we would like to know if you plan on coming (call 812-268-4332).
Cupcake workshop
There will be a cupcake workshop on Tuesday, June 7 at 6:30 pm in the 4-H Building.  Learn tips, frosting recipes and tricks for working frosting. Bring questions and ideas.
 Blacksmithing Schedule
June 14 (Tuesday) 5:00 – 8:00
June 27 (Monday) 5:00 – 8:00
(Last workshop before the fair!)

Please note: all meetings will be held at Bob Hunley's blacksmith shop unless specified otherwise.
The address is 258 N. Co. Rd. 800 E., Sullivan, IN 47882 (which is North of Dugger).
We are looking forward to another great year of Blacksmithing!!
Bob Hunley
 Check your check
Any checks written to the Extension office for 4-H fees or other reasons need to be made payable to
Purdue CES ED Fund.  If they are not, the office will have to return them to you for them to be rewritten. Our bank is requiring us to be more diligent about this, so we appreciate your cooperation.
 A fond farewell
A fond farewell to Jacque Williams as the Purdue Extension Sullivan County office manager. Her last day is June 2. We're happy to report she will continue as a 4-H volunteer! We appreciate your dedicated service to Sullivan County community and Purdue Extension, Jacque.
 Junior Leaders
Our adult leaders for 2021-2022 are Becky Scott, Bobbi Kincaid, and Brooke Stefancik (4-H Youth Educator). Questions about Junior Leaders can be answered by calling the office at
812-268-4332, and you can also use the private message option in the Remind app to message Brooke. 
2022 Jr. Leader Meeting Dates
June 14, 7-8 pm
July 12, 7-8 pm
There will not be $3 dues for Junior Leaders this year.
The meeting activities and committees were planned
and are listed below. Contact Brooke with questions
or ideas for additional committees or community
service activities.
Upcoming Meetings:
June  - Details will be shared on Remind App.
July - Fair set up
Sign ups for volunteering at the fair will come out in June and will be sent in Remind!
 Fair Entry
Do not forget FairEntry deadline is June 24 at midnight, this is the program which we generate entry tags, back tags and show bills.  Instructions have been both mailed and emailed to all families.   There will be extended hours on June 23, the office will be open until 7 pm for any one needing assistance.  Let us know if you have any questions, call the office 812-268-4332 or email at sullivances@purdue.edu
Click Here to Register for Fair Entry
 Click here to download the Fair Entry Instructions
YQCA
All 4-H members enrolled in livestock projects (beef cattle, dairy cattle, swine, sheep, meat goats, dairy goats, poultry, including game birds, waterfowl, and pigeons, and rabbits) are required to complete Youth for the Quality Care of Animals (YQCA) annual training to exhibit animals. 
To register go to : yqcaprogram.org.  The parent will create a profile and then add the child in the appropriate age group. 
In person dates at the Sullivan County Extension Office are as follows:
June 4th 10 to 11 AM
June 6th 6 to 7 PM
June 28th 6 to 7 PM
As in the past YQCA maybe taken online, this year we request if you complete it online to email or bring in a copy of the YQCA certificate that we may keep on file, bstefan@purdue.edu.
 Sullivan County 4-H Shooting Sports 2022
There are three disciplines having in-person workshops to choose from this year: muzzle loading, rifle and shotgun. Workshops began the week of May 23 and will continue for 8 weeks. 
A 4-Her may choose to complete a discipline that is not having workshops by exhibiting at the county fair.
Bring your own eye and hearing protection. Everything else is provided.
All workshops are at the Sullivan Conservation Club, 6:30-8 p.m.
Rifle workshops begin Monday, May 23 and continue for 8 weeks on Mondays, but will NOT meet on
Memorial Day.
Shotgun workshops begin Tuesday, May 24 and continue for 8 weeks on Tuesdays
Muzzle loader workshops begin Wednesday, May 25 and continue for 8 weeks on Wednesdays
For more information, contact the Extension office at 812-268-4332. (M-F 8a-4p)
Sullivan County 4-H Horse and Pony 2022 Clinic Schedule
(Enrolled 4-H Members Only)
All clinics start at 6 pm
| | |
| --- | --- |
| June 8th | Barrels - Jeanne McClure       |
| June 15 | Flags - Luke Montgomery                |
| June 22 | Practice Ride and Coaching                  |
| June 29 | Poles                                                 |
| July 6th | Practice Ride and Coaching                  |
| July 13 | Pre-fair Meeting – Stall Assignments, Q&A |
Sullivan County 4-H Dog Workshops
4-H dog project workshops will begin on Tuesday, May 3 at 5:00 pm in the show arena at the Sullivan County 4-H Fairgrounds.  Workshops will continue every Tuesday thereafter.  There will be no workshop on Tuesday, May 17.  Each dog must have a 4-H vaccine paper before the clinic.  You can pick one up at the Extension Office.  Each dog must also have a choke chain collar and a 6 foot leash.  If you have any questions, please contact project superintendent, Jill Snyder, at 812-798-0554.
Poultry Blood Testing
Testing will be on Saturday, July 2 at the Fairgrounds from 9 AM to 11 AM.   Any chicken over  one year old or not purchased from a NPIP certified poultry hatchery will need to be blood tested for Pullorum-typhoid disease.
Poultry Workshop -  There will be a poultry workshop before the fair. Details will be          e-mailed out once the day/time is finalized.
 Club Meeting Dates
 Curry Nomads
All meetings at Shelburn American Legion
6:30-8:00 pm
June 7
June 23
July 5 Food Stand Clean-up (the food stand is located on the Sullivan County 4-H Fairgrounds)
October TBA Cookout
November/December TBA Community Service Projects 
Like the Curry Nomads 4H Club Facebook page.
 Turman Lads & Lassies
Meeting at the church at the corner of 63 and 154 beginning at 6:30 pm
June 21
July 12 book signing
 Grand Champion Sycamores
All meetings will begin at 6pm
May 19, red ag barn behind Sullivan Middle School
June 16, 4-H Building
July 14, 4-H Building
Join the Grand Champion Sycamores 4-H Club Facebook page.
Old Oak/Old Hickory
Meetings are the 2nd Thursdays of the month at Hymera Ruritan (118 S Main St, Hymera) at 7 pm
June 9
July 14
Like the Old Oak-Old Hickory 4-H Club Facebook page.
Gill Go Getters
All meetings will be at 7 pm at the Community Building in New Lebanon. 
June 16
July TBA - book signing
 Haddon Blue Ribbon Hustlers
Meetings at the Carlisle Community Building at 7:00 pm.
June 21
July 12 Book signing 
Like the Haddon Blue Ribbon Hustlers Facebook page.
 Cass Champs
Meetings at the old Dugger Community Building at 6 pm
June 14
June 28
July 12 (book signing)
Sept. 13
Super Champs
All meetings are at the 4-H Building in the meeting room, 7-8 pm
June 6
June 21
July 5 record book signing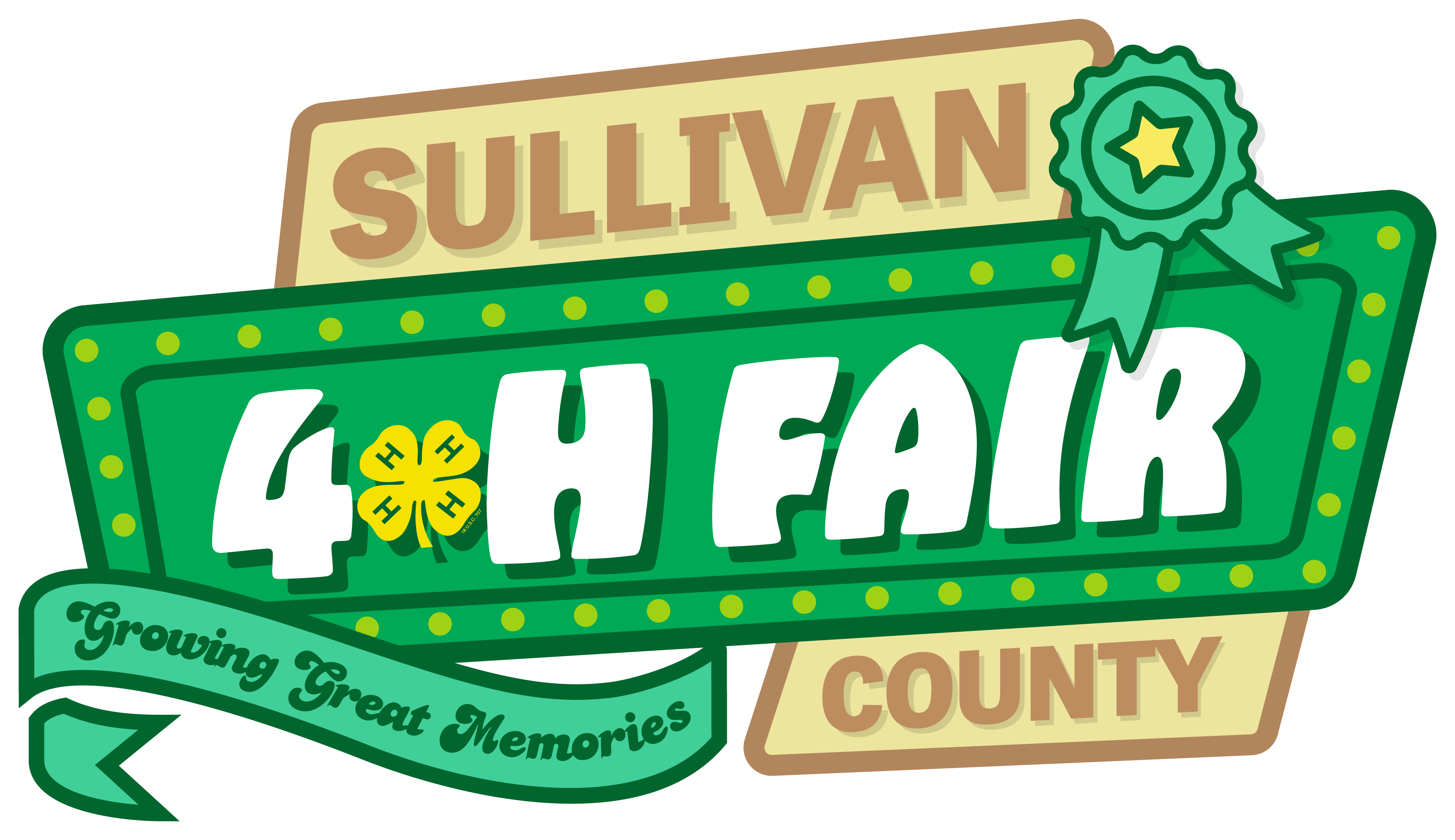 Click here to see the new 2022 4-H Fair Website! You can buy grandstand tickets, see the event schedule, and more.
2022 Sullivan County 4-H Fair Schedule
Schedule subject to change
Wednesday, July 6      6 pm Public Speaking Contest (check in at 5:45 pm), 4-H Building
Friday, July 8              5-10 pm Motocross practice, Pit Gates Open at 4 pm
Saturday, July 9          8 am Fair Set Up
Saturday, July 9          7 pm Motocross Racing, Grandstand, $10 adult includes admission and Pit Pass,
                                    $5 children 12 and under
Saturday, July 9          8 pm Queen Contest, 4-H Building
Monday, July 11          5:30 pm Dog Show, Livestock Arena
Tuesday, July, 12         5:30 pm Cat Show registration, 4-H Building Annex
                        6:30 pm Cat Show       
Wednesday, July 13    5-8 pm Non-perishable 4-H project check-in for Cass Champs, Curry Nomads, Gill                                                         Go Getters, and Grand Champion Sycamores; and Mini 4-H check-in
Thursday, July 14       5-8 pm Non-perishable project check-in for Haddon Blue Ribbon Hustlers,                                                                      Old Oak Old Hickory, Turman Lads & Lassies, and Super Champs; and Mini 4-H check-in
Thursday, July 14       3 pm Open Class Fashion Revue & 4-H Consumer Clothing judging, 4-H Building
                                       4 pm 4-H Fashion Revue judging, 4-H Building
                                    7 pm Public Fashion Revue, 4-H Building
FRIDAY, JULY 15    Duke Energy Day
5-10 pm              Livestock check in (weigh in as unloaded) All animals must be in place
SATURDAY, JULY 16   First Financial Bank Day
8 - 9 am            Junior Leader Check In
9 - 11 am          Open class exhibit check in
9 - 11 am          4-H perishables project check-in for all 4-H clubs (foods, flowers, cakes, cupcakes, fish)
9 - 11 am          Open Conference judging of all non-livestock 4-H projects
11 am               Exhibit building closed for selection of champions
1 pm                4-H Rocket Launch, Grandstand 
2 pm                4-H Poultry, Pigeon, Waterfowl & Game Bird and Egg judging, Poultry Barn
                        4-H Poultry Awards, Livestock Show Arena, 30 minutes after the end of Poultry Judging 
4 pm                  Pit gates open
4:30-7 pm        Baked Potato & Salad Bar Dinner hosted by Grand Champion Sycamores 4-H Club, 4-H Building
5-8 pm             Foods Silent Auction, 4-H Building
6-10 pm           Exhibit building and Commercial Building open
7-7:45 pm        "How to take better cell phone photos," by Melissa Copeland, 4-H Building Annex
7:30 pm             Full Throttle Monster Truck Show, Grandstand, $15 adults, $5 children 12 and under
SUNDAY, JULY 17   Wabash Valley Community Foundation Day
8 am                 4-H English Horse Show 
9 am                 4-H Rabbit Judging, Livestock Show Arena  
9 am                 Church service, 4-H building -Shaker Prairie Church, Steve Sandefur
1 pm                4-H Ag & Compact/Zero Turn Radius Tractor Driving Contest
1-10 pm           Exhibit and Commercial Building open
2 pm                  4-H Beef Weigh in, Beef Barn
2 pm                  Weigh in Lawn & Garden Tractors, Grandstand
3 pm                  Lawn & Garden Tractor Pull (Free Admission), Grandstand
3 pm                Air Fryer Demo by Purdue Extension, Exhibit Building 
6 pm                4-H Awards Presentations, Livestock Show Arena
6 pm                  Baby Contest, 4-H Building      
8 pm                  Goat Olympics, Livestock Show Arena
MONDAY, JULY 18   WIN Energy Day
8 am                    4-H Sheep judging  
10 am                  Pigeon Release - Crossroads Racing Pigeon Club, between Exhibit building & 4-H Building
10 am-10 pm       Exhibit Building and Commercial Building open 
1 pm                   4-H Beef judging
4:30-7 pm           Pork BBQ Sandwich Dinner hosted by Haddon Blue Ribbon Hustlers 4-H Club,
4-H Building
5 pm                   4-H Color Guard, Mini 4-H Horse & Pony Judging, & 4-H Fun Show 
5:30 pm                Pit gates open
6 pm                   Hog Calling Contest, all ages welcome, 4-H Building (check-in near stage at 5:45 pm)
6 pm                   4-H Dairy Cattle judging
7 pm                   Wreath making demo by Jackie Tomey Adsit, 4-H Building Annex
7:30 pm              Drag Racing Anything Goes, Grandstand, $10 adults, $5 children 12 and under,
$20 Pit Pass
TUESDAY, JULY 19   First Financial Bank Day
8 am                    4-H Swine judging
10 am-10 pm       Exhibit building and Commercial Building open 
10-11:30 am        Storytime, Craft and Barns for 3-5 year olds (free), 4-H Building and animal barns
3-4 pm                Water Games for K-12th-graders, behind Purdue Extension Office
4 pm                   4-H Horse and Pony Contesting Classes
4:30-7:30 pm       Jonah Fish Fry hosted by 4-H Junior Leaders and Lads & Lassies 4-H Club,
4-H Building
6 pm                   Mini 4-H Pet Parade check-in, Livestock Show Arena 
6:30 pm              Mini 4-H Pet Parade, Livestock Show Arena
7 pm                     Homing Pigeon vs Sullivan County Sheriff Cottom Race, Front Gate of Fairgrounds
8 pm                    Pig Penning Contest, Grandstand, $40/team (3-4 members/team), $5/person in audience
WEDNESDAY, JULY 20   Springer Insurance Day
8 am                    4-H Dairy Goat judging
9 AM-1 pm         Mini 4-H Activity Day, 4-H Building
10 am-10 pm       Exhibit building and Commercial Building open
1 pm                   4-H Meat Goat judging
1 pm                   Pedal Tractor Pull sign-up, 4-H Building
1:30 pm              Pedal Tractor Pull, 4-H Building 
3-7 pm                Blood Drive, 4-H Building
4-5 pm                Game Time! 4-H Style for K-12th graders, behind Purdue Extension Office
5 pm                     4-H Round Robin Showmanship
5-7 pm                Health Fair for children and adults, 4-H building
5:30-7:30 pm       Pork Chop Barbecue dinner hosted by Gill Go Getters 4-H Club, 4-H Building
5:30-6:15 pm       Instant Pot Demonstration by Purdue Extension, 4-H Building Annex
6:30 – 7:30 pm    Spa Time! By Purdue Extension, 4-H Building Annex
7 pm                   Truck and Tractor Pull, Grandstand - $10 adults, $5 children 12 and under, $15 Pit Pass
THURSDAY, JULY 21   First Farmers Bank and Trust Day
8-10 am                 Early livestock release for non-auction animals          
8 am                    4-H Western Horse Show
9 am                    4-H Trail Horse Show
10am -10 pm       Exhibit building and Commercial Building open
2 pm                   Pre-Auction Buyers Meeting, 4-H Building
4 pm                   4-H Livestock Auction, Livestock Show Arena
½ hour after auction      Livestock released
9-11 pm              4-H Fun Night, Grandstand
FRIDAY, JULY 22 **No 4-H exhibits/animals on grounds**
8:30 am-done      Fairgrounds clean up
4-7 pm                Commercial building open (Exhibit building closed all day)
4-6 pm                4-H, Open Class, and Mini 4-H exhibit check out, Exhibit Building
SATURDAY, JULY 23 **No 4-H exhibits/animals on grounds**