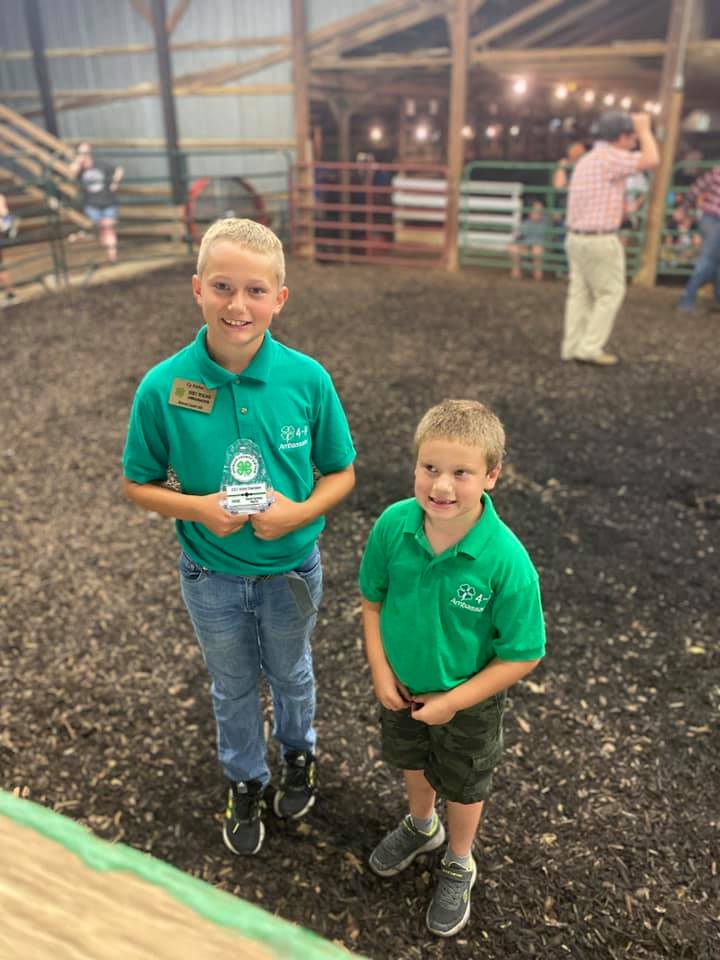 The 2022 4-H Fair Ambassador Contest is quickly approaching.  This is an exciting event that we hope you will choose to be a part of.  Serving as a 4-H Ambassador will give you a chance to represent the Spencer County 4-H program at the fair and at community events.
You will find the rules and responsibilities as well as an application at the link below. The 4-H Ambassador Contest will be a public event on Sunday, June 12th at 3:00 PM following fair clean-up.  Applicants will participate in an interview with the judges directly followed by a stage portion of the contest. Applicants must be present for both sessions to be considered.
We are requesting that you send a picture (a school picture is perfect) with your application.  We need this in order to get the event publicized in the local papers.  The picture and application are due in the Extension Office by Friday, June 3rd.
The 4-H Ambassador Contest roles and responsibilities provide both young men and young women the opportunity to represent 4-H in the community and serve as spokespersons for the 4-H program. The Senior Ambassador contestants must have completed grades 9 – 12, the Junior Ambassador contestants must have completed grades 6 – 8, the Young Ambassador contestants must have completed grades 3 – 5, and the Mini Ambassador contestants must have completed grades Kindergarten – 2. Also, each contestant must be a 4-H member in Spencer County.  The past winners may only win once in each division.
The contestants will be judged on the basis of 4-H participation, communication skills, application, and the ability to make a great public impression. The selected Ambassadors are expected to attend the 2022 4-H Fair, June 24-27, to help with activities.  They will also be expected to participate in county festivals and parades throughout the year as 4-H representatives.  This year, Farm Credit Mid-America will be sponsoring our Ambassador Contest.
**Keep in mind, a brief interview is part of the contest and contestants will be asked to introduce themselves as well as answer questions from the judges onstage during the event. **
Attire: Gentlemen – shirt, tie, and dress pants
Ladies – summer dresses or dressy tops and skirts
(Please no formals, spaghetti straps, short skirts or low necklines)
The letter and application form can be downloaded here.