What is 4-H?
4-H provides kids with community, mentors, and learning opportunities to develop the skills they need to create positive change in their lives and in their communities.
     The Purdue Extension-Lawrence County 4-H Program is open to all youth in grades 3-12 (Mini 4-H is offered to grades K-2).  4-H programming is tailored to the interests the youth in our community. 4-H members are guided by adult volunteers using hands-on, learn-by-doing, all-inclusive programming that helps to develop skills they will use for a lifetime. Using programing provided by Purdue Extension-Lawrence County, youth experience 4-H through community clubs, in-school and afterschool programs, 4-H camps, and many more! 
There are a world of opportunities in 4-H!   4-H.org
See what 4-H is doing in Indiana, visit   Indiana 4-H
4-H Enrollment will open October 1, 2021! Enroll at   4HOnline

Lawrence County 4-H Program Links
Want to know about all things 4-H and how to get involved?
Find Out More
Junior Leader Retreat
Junior Leader Retreat
Level Up with 4-H Junior Leaders
This year's Area 2 Junior Leader Retreat: Level Up with 4-H Junior Leaders, will be held on November 5 & 6,2021 at Country Lake Retreat in Underwood, IN. Arrival time will be 5:30pm on Friday and Departure will be on Saturday at 4:00pm.
Read More
Upcoming Programming & Events
Area 2 4-H Camp: Save the Date
June 3-5, 2022 - Country Lake Retreat Center, Clark County
Find out more
Trick or Treat for Canned Goods: Junior Leaders
Please help us stock the L.I.F.E. food pantry with your donations on October 16.
How you can help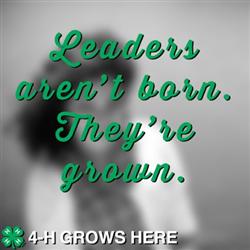 4-H Club & Leaders
Join a community club or an animal specific club, we have lots to choose from to help make your 4-H experience great!
Full List
Meet Your Educator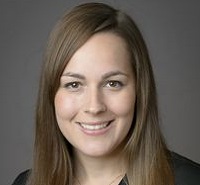 Lesley Lodmell
County Extension Director
4-H Youth Development Educator
812.275.4623
Lesley started as the Extension Educator for 4-H/Youth Development in June 2014. She has a long background with Extension starting as a ten year Kentucky 4-H Member and including multiple internships with Kentucky and Indiana Extension programs during her undergrad at Western Kentucky University. She graduated from Indiana University in 2014 with Masters of Public Affairs concentrating in Nonprofit Management. Lesley's favorite parts of the 4-H program include the teen leadership, camps, and volunteer development opportunities. She loves helping volunteers and members learn by doing hands-on projects.
Lawrence County 4-H Youth Development
Find Current Programs, Clubs, and Events by following the link below.
Read More Here