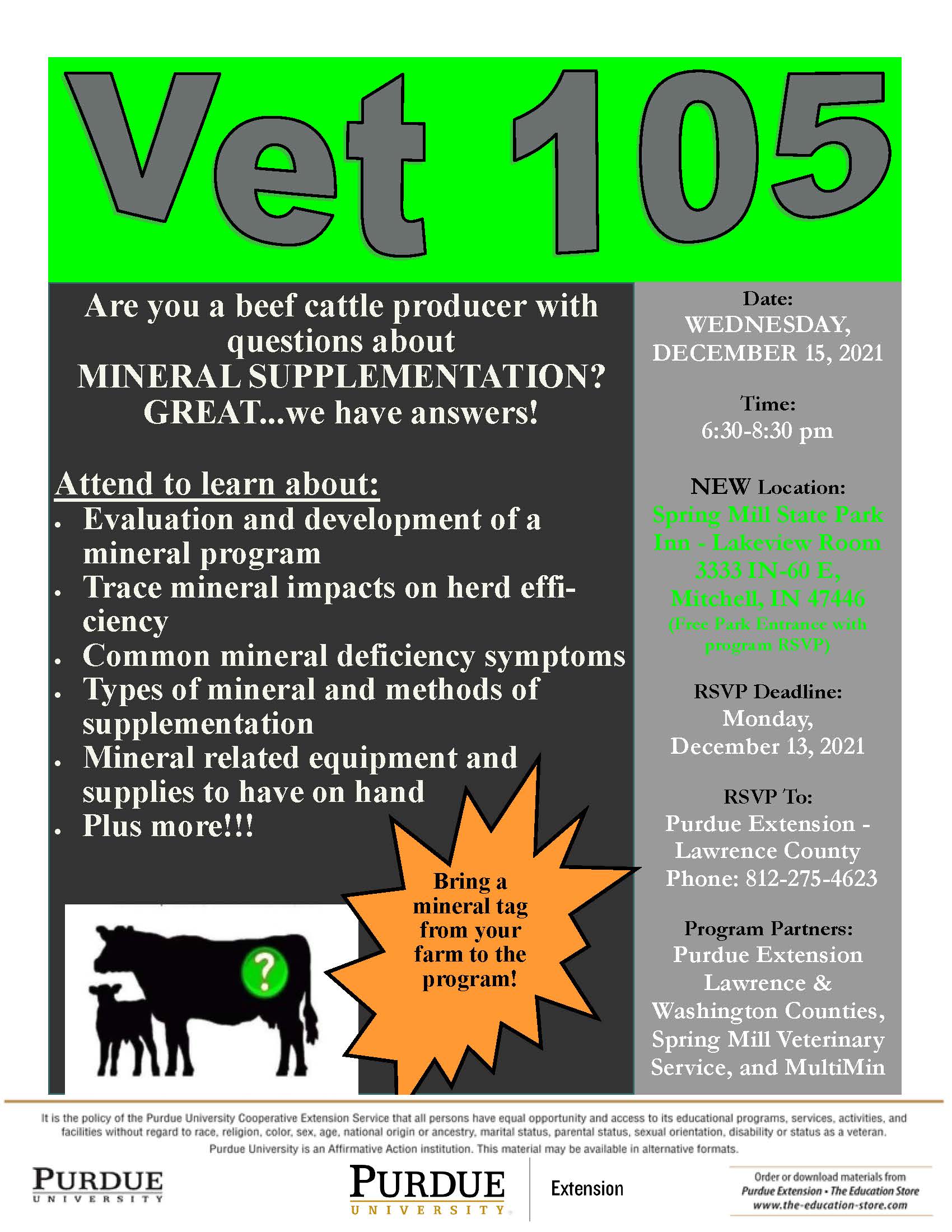 In partnership with Spring Mill Veterinary Service and MultiMin, Purdue Extension Lawrence & Washington counties, will host their annual Vet 105 program.
This year's program will take place on December 15 at 6:30pm at the Spring Mill State Park Inn-Lakeview Room.
If you would like to attend, RSVP to Purdue Extension-Lawrence County, 812-275-4623, by Monday, December 13. Those who RSVP will receive free park admission for the event.