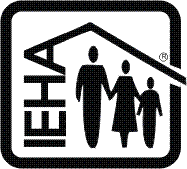 Why belong to an Extension Homemaker Club?
To Learn, Grow and Care.... 
It is the mission of the Indiana Extension Homemakers Association to strengthen families through continued education, leadership development, and volunteer community support.  For more information about the Association please visit: https://ieha-families.org/
Our LaPorte County Extension Homemakers Association has 95 members within 10 clubs along with a speciality club, Steady Stitchers.  Yarn & More are a group of Homemakers that meets every week to work on projects and share the love of knitting and crocheting.  For more details about the clubs please see our Club Information booklet. 
The Extension Homemakers hosts quarterly Council meetings as well as several Educational Retreats throughout the year which are taught by Area Extension Educators.  We also have a Fall International Faire and Holiday Party.  Each year the County Homemakers have a booth at our LaPorte County Fair.  
Interesting in becoming a Extension Homemaker?  Just fill out the membership form and mail to the Extension Office 2857 W. State Road 2, LaPorte, IN 46350. The cost to join for 2022-2023 is $12.00 with a program book and $10.00 without.  
Congratulations to our 2022-2023 LaPorte County Extension Homemaker county officers: 
President - Sherry Riehle; Vice President - Cindy King; Secretary - Marcia Wolff; Treasurer - Peggy Grzesiowski; Publicity - Connie Carter & Kathy Ulman; Membership - Ruth Lile; Past President - Della Wittgren and At Large - Sharon Russ & Karen Schultz.
"The Extension Line" is a quarterly newsletter.  
Scholarship Information 
The Indiana Extension Homemakers Association (IEHA) offer several scholarships each year.  
Career Advancement Scholarship
These are specifically for the Home and Family Conference (sponsored by the Indiana Extension Homemakers Association and Health and Human Sciences Extension at Purdue University)
First Timer Award - County Level
Other Helpful websites
IEHA  -  Indiana Extension Homemaker Association
Eat, Gather, Go - Check out Purdue's Nutrition Education Program's new online resource
MyPlate - Build healthy eating habits
National Center for Home Food Preservation
USDA - Answers to consumer questions
Extension - Health & Human Sciences: https://www.purdue.edu/hhs/extension/
Should you have further questions please feel free to call 219-324-9407.