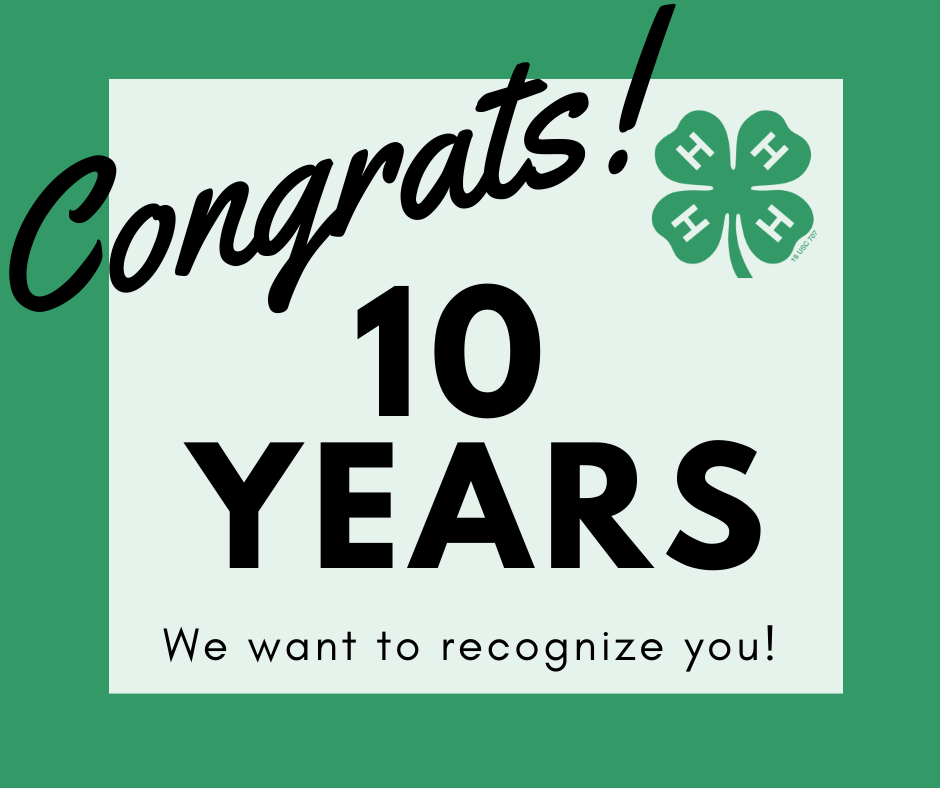 Congratulations on reaching your tenth year as a 4-H member!  The 4-H Council is planning to recognize our ten year members in several ways this year.  We need your cooperation in order to make sure you are included. 
Please submit your form and photos no later than February 14, 2022.
For questions please contact the Extension Office at 317-776-0854 or email Maggie at mherrington@purdue.edu.