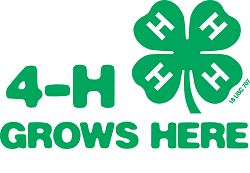 PROJECT SUPERINTENDENT: Marilyn Nenni, 317-418-2258, llamas@shagbarkridge.com

EXHIBIT CHECK-IN: Llama Craft and Llama Poster Sunday July 11, 4-6 PM
                             Llamas Wednesday, July 14, 9-11 AM
JUDGING: Llama Craft   Monday, July 12, 8:30 AM  Open Judging
                Llama Poster  Monday, July 12, 8:30 AM  Closed Judging
                Llama Senior Showmanship Thursday, July 15, 9:30 AM
                Pack Obstacle Class Thursday, July 15, 1:30 PM
                Llama Intermediate Showmanship  Friday, July 16, 9:30 AM
                Llama PR Obstacle Class  Friday, July 16, 1:30 PM
                Llama Costume Class  Friday, July 16, 5 PM
                Leaping Llama Exhibition Friday, July 16, 6 PM
               Walk-A-Llama (Public Participation)  Friday, July 16, 7:30 PM
               Llama Junior Showmanship  Saturday, July 17, 9:30 AM
               Llama Field Obstacle  Saturday, July 17, 1:30 PM
              Walk-A-Llama (Public Participation)  Sunday, July 18, 1 PM
              Parent Llama Show  Sunday, July 18, 2:30 PM
              Llama Youth Judging Class Monday, July 19, 10 AM
RELEASE TIME: Monday, July 19, after Royal Showmanship
STATE FAIR ENTRIES: All livestock for STATE FAIR must be properly identified and enrolled by May 15th in 4-H Online system. State Fair entry deadline is July 1.
General Livestock Rules
Livestock ID Forms
General 4-H Rules
Workshops
Fair Page
Record Sheet is part of manual
Animal Lease Agreement
Completing a llama poster is optional. 
A County Fair class registration form must be turned into the Extension Office by July 1, 2019
Related Files
Llama Worksheet 1
Llama Trivia Worksheet
Llama Activity Book Senior
Llama Activity Book Intermediate
Llama Activity Book Beginner
2021 Project Rules
2021 Llama ID Form.pdf
2021 Llama ID letter.pdf