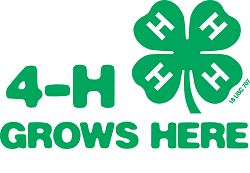 PROJECT SUPERINTENDENT: Jenny Rumple, 317-670-4202, jennyrumple@gmail.com

EXHIBIT CHECK-IN WITH A VET CHECK: Saturday, July 17, 4 PM
JUDGING: Saturday, July 17, 5 PM, Open Judging
RELEASE TIME:  Saturday, July 17, Immediately following show
STATE FAIR ENTRIES: All livestock for STATE FAIR must be properly identified and enrolled. State Fair entry deadline is July 1.
General 4-H Rules
General Livestock Rules
Workshops
Fair Page

Cat Poster Score Card
Vaccination Form required - 2021 coming soon
Cat Information Sheet 
Cat Knowledge Study Guides
  Junior
  Intermediate
  Senior
 Cat Cage Decorating 
-Cage measures approximately 22" x 22" x 27"
-The cage decorating contest is optional but your cat's cage must be covered on all sides for the show.
-Office clips or clothes line clips are recommended to hold the material in place.


Related Files
Record Sheet - grade 3-5
Record Sheet - grade 6-8
Record Sheet - grade 9-12
Cat Knowledge Study Guide - Senior
Cat Knowledge Study Guide - Junior
Cat Knowledge Study Guide - Intermediate
Cat Information Sheet
2021 Project Rules
2021 cat vaccination form