Why belong to an Extension Homemaker Club?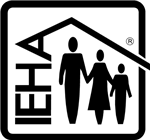 There's a real beauty in belonging to an Extension Homemaker Club. In your club you will meet women who are a lot like you. They are concerned about their families, have similar lifestyles, and encounter similar situations.
Clubs meet monthly to learn more about their home and community and to have a good time with each other. Some clubs take trips and participate in community service activities.  All clubs have a good time and meet new people.
Your club will give you a chance to share ideas with these women. And by sharing your time and efforts with them, everyone learns. Sound fun and inspiring? It is!
But needless to say, the more sincere your effort and the more you invest in your club, the more you'll gain from it. So be a club investor – and reap the many benefits your club has to offer.
Learn about the clubs in your area! Contact the Extension Office at 574-533-0554.
_______________________________________
Opportunities for YOU!
Educational Programs
The Elkhart County Extension Homemakers provide 8-10 educational programs throughout the year.
These lessons are free and open to the general public.
Download a copy

 

of the upcoming programs for the 2021-22 club year.
Interested in attending? Please call the Extension Office at 574-533-0554 to register.
Heritage Skills Classes
The Heritage Skills Classes provides half-day and full-day classes to learn and appreciate family heritage and heirloom skills. This is an annual event scheduled on a Saturday in February/March. To view or download a copy of the Heritage Skills class descriptions and a registration form, click here (coming soon).
_________________________________________________
For our Extension Homemakers
Over the Coffee Cup Newsletter
May/June 2020 - Not available
Forms
Not all forms are available year round. Email fink24@purdue.edu for more information.
Elko Retreat
Fair Information
Hostessing and Craft/Needlework Demonstrations
Educational Booths 2021 Fair -

 

Booth Info For Clubs

Volunteer Opportunities

Monday, July 12th - Cleaning the building 8 a.m. until finished (bring buckets, rags, cleaners)
Thursday, July 15th - Fashion Show judging 7 p.m. Help is needed to set up the tables after the show for check-in day.
Monday, July 19th - Check-in day 11 a.m. to 7 p.m.
Tuesday, July 20th - Judging Day 9 a.m. Help need to run items to judges' tables and set up displays.
Thursday, July 22nd - Culinary Arts (Baking/Cake Decorating) entries and judging 7:30 - 11 a.m. and 12-3 p.m. Help as needed runners and to set up for fashion show and open house.
Sunday, August 1st - Check-out Day 1 - 2 to 5 p.m. Help needed to run items to tables for pick up.
Monday, August 2nd - Check-out Day 2 - Noon to 5 p.m. Again help needed.
Volunteer Community Support
Indiana Donor Network - Threads of Compassion
Infant Hats
_________________________________________________
IEHA Mission
It is the mission of the Indiana Extension Homemakers Association to strengthen families through continuing education, leadership development and volunteer community support. To learn more about the Association visit their website at http://www.ieha-families.org