Dear Steal The Show Participants,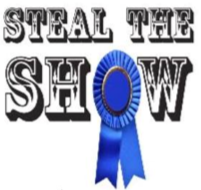 Purdue University has implemented a set of actions focused on limiting exposure of Indiana 4-H community members and Indiana citizens in general to the coronavirus, COVID-19, currently causing a growing global outbreak of respiratory disease. In following with Purdue University and the CDC's recommendations on event and travel restrictions we have made the decision to cancel the 3rd Annual Steal the Show Showmanship Clinic.
In the words of Jason Henderson, Director of Purdue Extension, "We care about people. Health and safety are always first priority." If you would like more information on Purdue University's response to COVID-19 you can learn more at www.purdue.edu/newsroom/releases/2020/Q1/need-to-know-info-about-covid-2019.  Practicing proper hygiene and social distancing can do a lot to help to keep our communities safe during this time.
To expedite the process of refunding registration fees a survey will be distributed to participant's emails. Please fill out the following survey to indicate where you would like your check/monies returned. You can also take the survey by following the link below if you did not receive an email.
Follow this link to the Survey:
https://purdue.ca1.qualtrics.com/jfe/form/SV_ahfGEMcdt878zTn
Steal the Show is ran by Brown County 4-H Volunteers who have worked very hard to set up a great clinic the past three years and plan to offer the clinic again in 2021. If you would like to donate your registration fees to the Steal the Show committee to use for next year you may indicate so on the survey.
On behalf of everyone involved in running this clinic I would like to thank you for your interest in the program, understanding of this decision to cancel and I hope you will join us next year.
Sincerely,
Britt Copeland | 4-H Youth Development Extension Educator- Brown County
Related Files