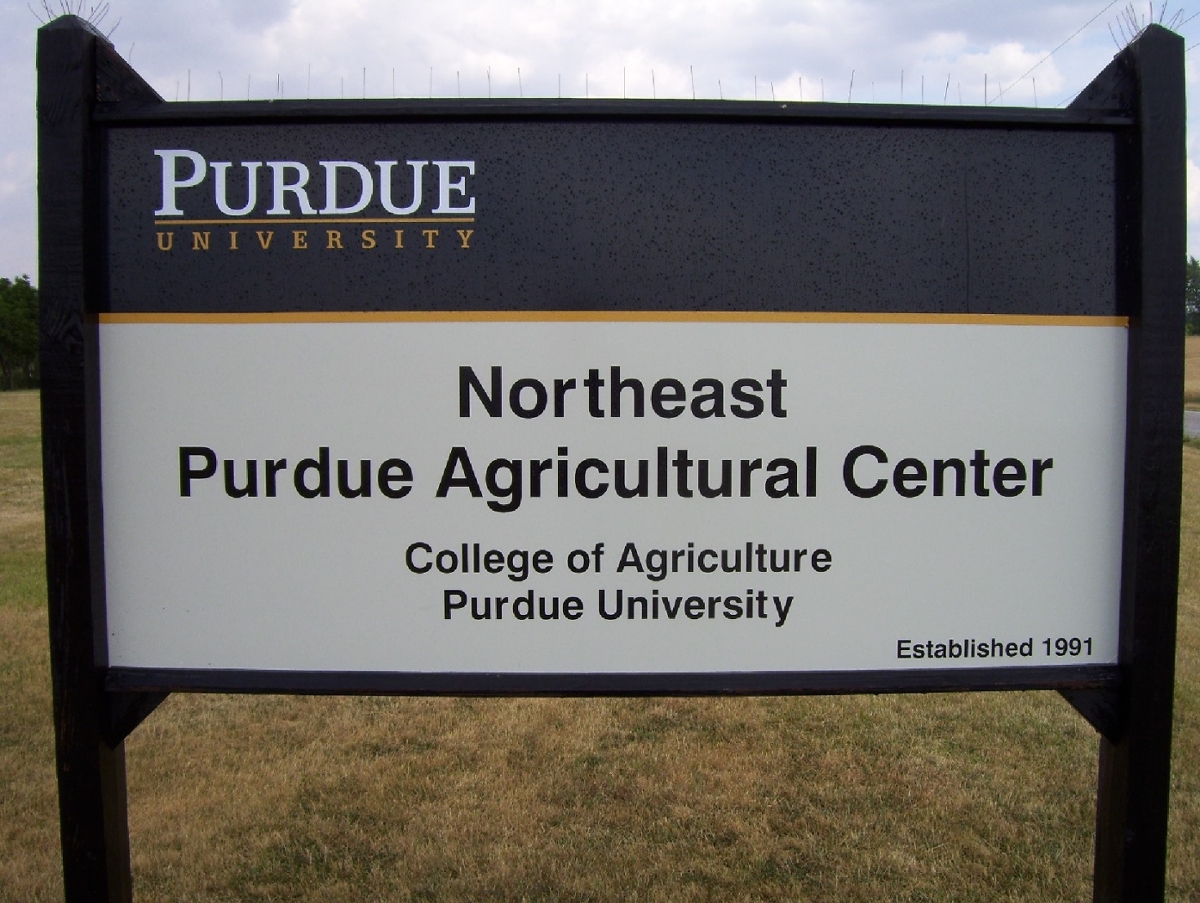 NEPAC Crop Diagnostic Workshop Set for June 29
Crop advisors, pesticide applicators, and growers have the opportunity to learn more about nutrient applications, crop pest identification, and crop management at a workshop on Thursday, June 29.  Specialists and Educators from Purdue Extension will share the latest research and practical advice.
The NEPAC Crop Diagnostic Workshop will be held from 9:00 a.m. to 3:00 p.m. (8:30 a.m. registration) at the Northeast Purdue Agricultural Center (NEPAC), 4821 E. 400 S. Columbia City, IN. 
Topics and speakers are:
"Considerations for Efficient Nutrient Management," Jim Camberato —Purdue Agronomy Dept.
"Corn and Soybean Pest Updates," John Obermeyer—Purdue Entomology Dept.
"Corn Early-Season Growth, Development, and Diagnostics," Dan Quinn—Purdue Agronomy Dept.
"Jumpstarting Soybeans: The Latest Research," Shaun Casteel - Purdue Agronomy Dept.
"2023 Pesticide Regulatory Update," James Wolff & John Woodmansee, Purdue Extension Educators
"Manure and Fertilizer Regulations for Indiana," Ed Farris—Purdue Extension Educator
Recertification credits have been approved for this workshop including:  Commercial Category 1, 11, 14 and RT credits (CCHs); Private Applicator Recertification Program (PARP) credits; and crop advisor credits (CEUs).
Registration is due by June 23 online at https://cvent.me/lLQ3oZ .  The cost to attend the workshop is $80 per person.  Lunch is provided. 
There is no cost for Private Applicator Recertification Program (PARP) credits thanks to a sponsorship by IN Soybean Alliance and IN Corn Marketing Council.  Farmers are reminded to bring their pesticide applicator cards for registration.
For a reasonable accommodation or more information, contact Ed Farris, Purdue Extension – Huntington County at 260-358-4826 or emfarris@purdue.edu .