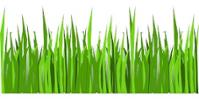 Lawn and Garden Workshops
Lawn & Garden WorkshopsWorkshops
Want to improve your lawn?
Wonder why your plants or trees are dying?
Want to learn how to correctly plant/care for your trees?
If so…
This 3-week workshop series is for you!
These programs are being offered "cafeteria style" – meaning you can come to 1, 2 or all 3 of them for the same price – it's FREE!  Registration is limited and requested so that we can plan for social distancing. For more information or to register, contact the Purdue Extension Office at 765-973-9281.
Meetings will be held at the Extension Office which is located at the Wayne County Fairgrounds on Salisbury Road. Program times are 1:30 – 3:30 p.m.
2021 SCHEDULE:
November 9 – Lawn Care Basics
November 16 – Plant Disease Diagnosis
November 23 – Tree & Shrub Care