Purdue Beef Basics In The Eastern Cornbelt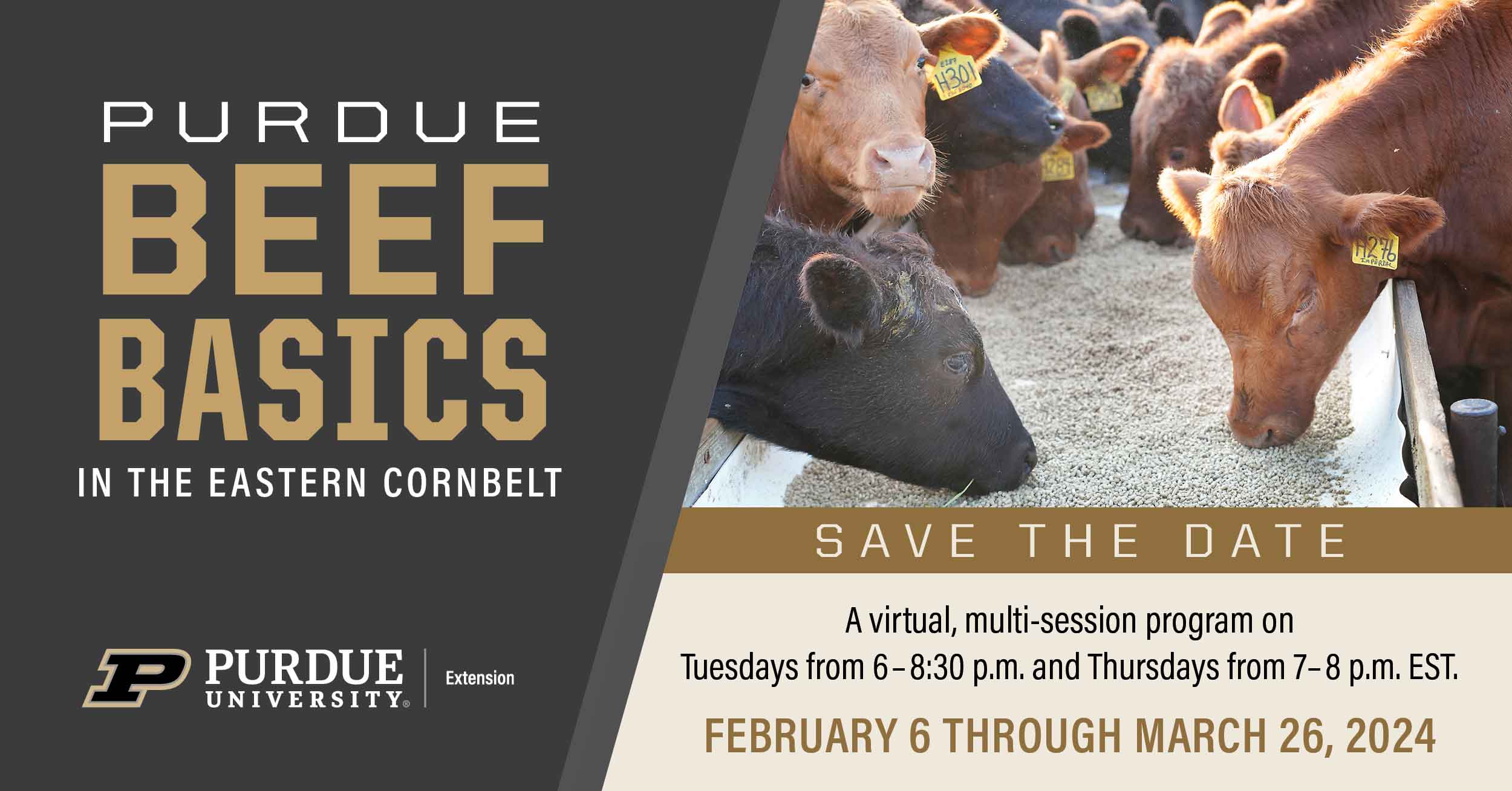 The Purdue Beef Team is excited to share the 2024 Purdue Beef Basics in the Eastern Cornbelt Program!  This multi-session program is aimed at producers with less than 5 years of experience or those interested in exploring the beef industry, however, anyone is welcome to attend.  Extension educators, specialists, and industry experts will facilitate and lead program sessions.  Among the topics covered are an overview of beef cattle, behavior, and facilities, health, genetic selection, forages, nutrition, and reproduction.
The program begins February 6, 2024, with sessions happening every Tuesday (from 6:00 – 8:30 pm EST) and Thursday (from 7:00 – 8:00 pm EST) until March 26, 2024.  The cost to participate is $50 and the deadline to register is January 24, 2024.
Register Today: https://cvent.me/EBNPNV
For any questions, please email allen484@purdue.edu or jmrichards@purdue.edu