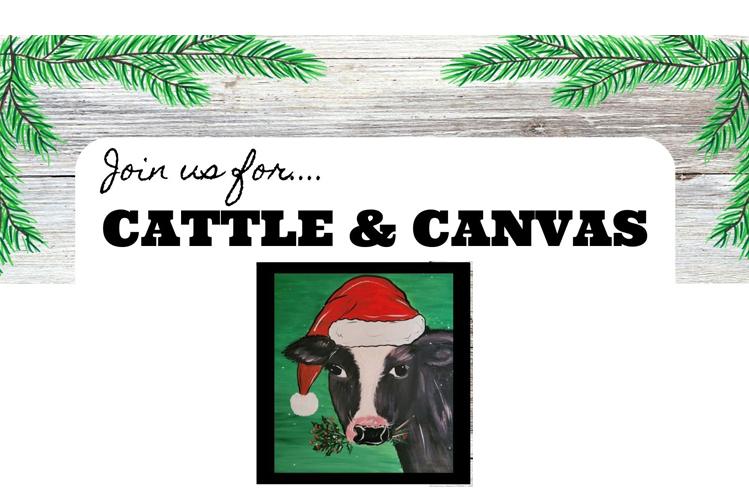 Cattle & Canvas
Purdue Extension in Washington and Lawrence Counties invites women in agriculture to the Cattle & Canvas event on Friday, December 9, 2022 from 6:00-9:00 pm at the Jane Nicholson Farm LLC (607 N. Purkhiser Rd., Campbellsburg).  The event is an evening of fellowship, fun and food while learning about the beef cattle industry and the health benefits of eating beef.  Participants will enjoy a meal and create a holiday cow painting.
 Space is limited.  Payment of $20 per person is required by Friday, December 2, 2022 and will secure reservation.  Submit payment and questions to:
Purdue Extension – Washington County Office at 806 Martinsburg Rd. Suite 104, Salem, 812-883-4601, or dhowellw@purdue.edu.
Purdue Extension – Lawrence County Office at 924 16th, Bedford, 812-275-4623. or odavis@purdue.edu.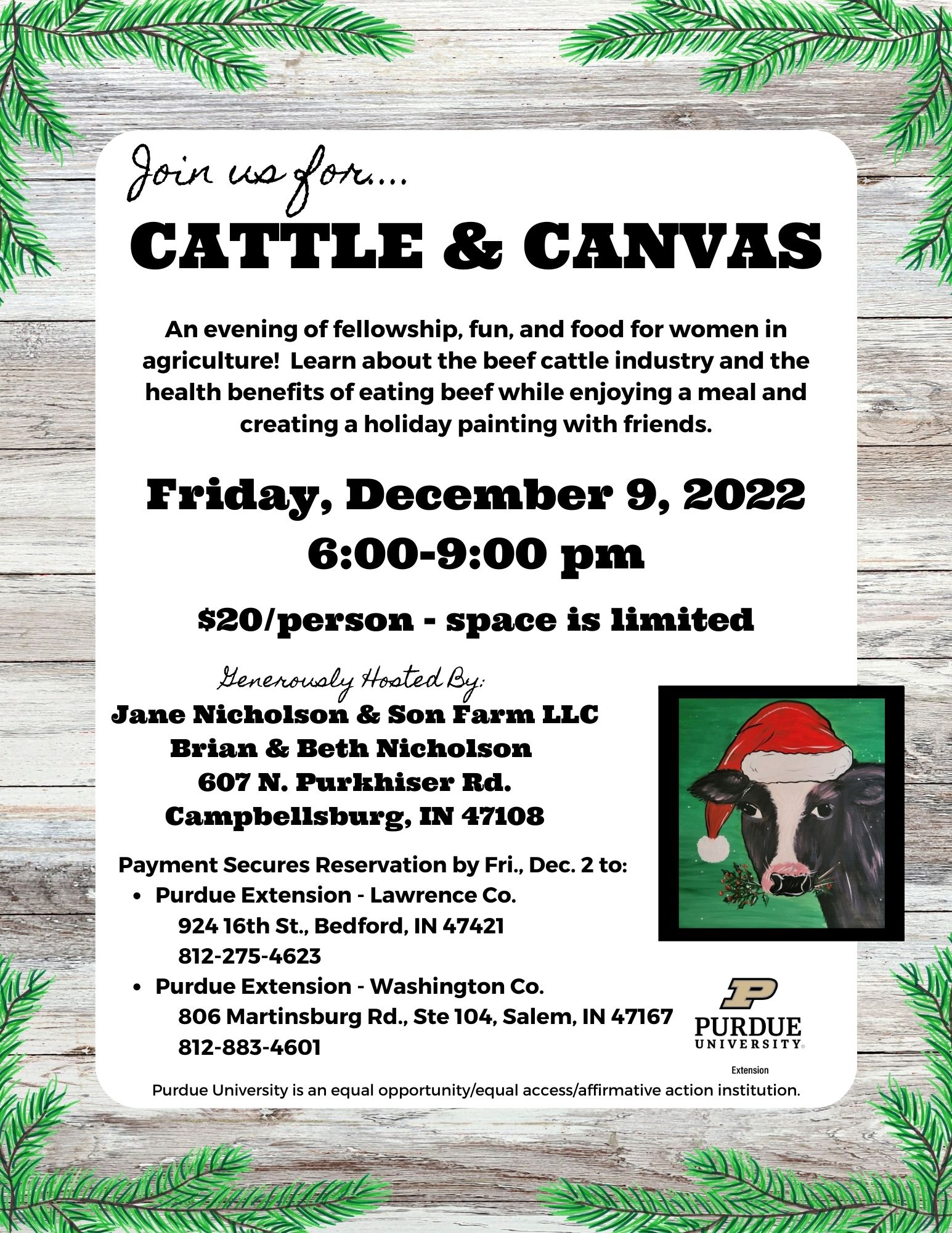 Click here for a printable pdf of the flyer:  county/washington/_media/2022-cattle--canvas-flyer.pdf